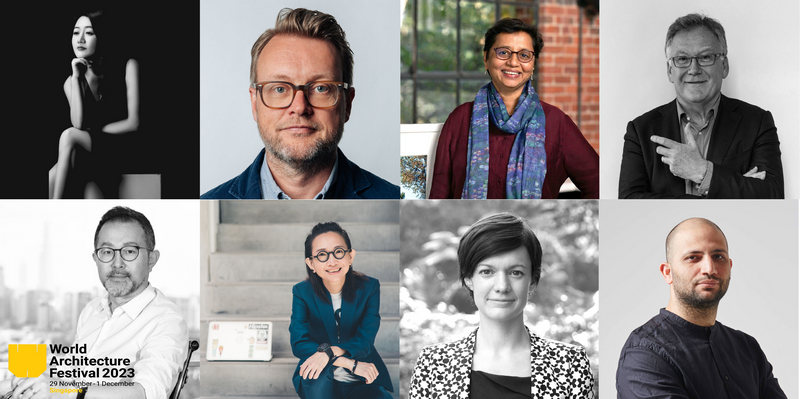 Charu Kokate, Senior Partner/Director at Safdie Architects will give the opening keynote address on the Main Stage at the World Architecture Festival (WAF) in Singapore on 29 November 2023. A stellar line-up of 75 speakers and presenters across two stages over the three-day event will follow including established international architects Lily Jencks, Keeper of Vision at The Cosmic House, The Jencks Foundation; Patrick Bellew, Founder and Executive Chairman, Atelier Ten; Mario Cucinella, Founder, MCA Mario Cucinella Architects; John McElgunn, Senior Partner, RSHP; Wim Walschap, Partner, Herzog & de Meuron; Islam El Mashtooly, Design Director, OBMI; and Mouaz Abouzaid, Founder, Design Principal, Verform.
For the first time since 2015, the festival will take place at Marina Bay Sands in Singapore from 29 November to 1 December 2023. Joining Charu Kokate, local speakers include Tan Cheng Siong, Chairman, Archurban Architects Planners; Honor Harger, Vice President, ArtScience Museum Singapore / Attractions at Marina Bay Sands; and Kelley Cheng, Creative Director, The Press Room.
The Inside World Festival of Interiors (Inside), which runs alongside WAF in Singapore, has also revealed two keynote speakers that will be headlining at the event with Adrien Gardère, Founder, Studio Gardère and Kelley Cheng, Creative Director, The Press Room taking to the stage alongside Nigel Coates, Director, World Festival of Interiors.
As well as architects and designers from leading global practices, the diverse speaking programme for both WAF and Inside includes commentators from leading educational institutions and city planners, including Sir Peter Cook, Director, Cook Haffner Architecture Platform (CHAP); Tarek Qaddumi, Executive Director of Urban Planning, NEOM; Tashi Penjor, Architect and Chief Planner, Royal Government of Bhutan with Jonathan Rose, Director, Prior & Partners; and Trevor Boddy, Architecture Critic + Curator, Trevor Boddy Consulting Urban Designer chairing a discussion with Johanna Hurme, Principal and Sasa Radulovic, Partner at 5468796 Architecture.
This year's programme theme is 'Catalyst'. Architecture and design can be catalysts for beneficial change because they can enable, accelerate, or inspire interaction across our entire built environment, to the benefit of both individuals and institutions.
'Catalyst' will explore the potential for people to find opportunities for fulfilment, personally and collectively, through multiple and varied interactions with community, ideas, experiences, and place.
The Festival Hall Stage comprises technical sessions, talks, discussions and a showcase of the WAFX Award winners celebrating international proposals which embrace cutting-edge design approaches to address major world issues ranging from tackling the climate emergency to building community resilience.
Paul Finch, Programme Director of World Architecture Festival comments: "We are excited to be hosting inspirational speakers from such a wide variety of geographies and backgrounds. We look forward to stimulating presentations and thought-provoking ideas that will form part of the 'big conversation' that takes place at WAF each year."
The full agenda can be viewed in the WAF Delegate Guide here.
WAF and its co-located event, Inside World Festival of Interiors, will welcome the world's leading architects and designers for three days of talks programmes, awards, exhibitions and fringe events, showcasing leading international practices, the best new projects, and most pressing live debates.

For more details on the 2023 World Architecture Festival and the WAF Awards please visit:
www.worldarchitecturefestival.com @worldarchfest #WAF23 #INSIDE23