Gracing the premier Central site previously occupied by Queen's Theatre and constructed by Gammon Construction Limited, the new landmark building, LHT Tower, presented some unique challenges.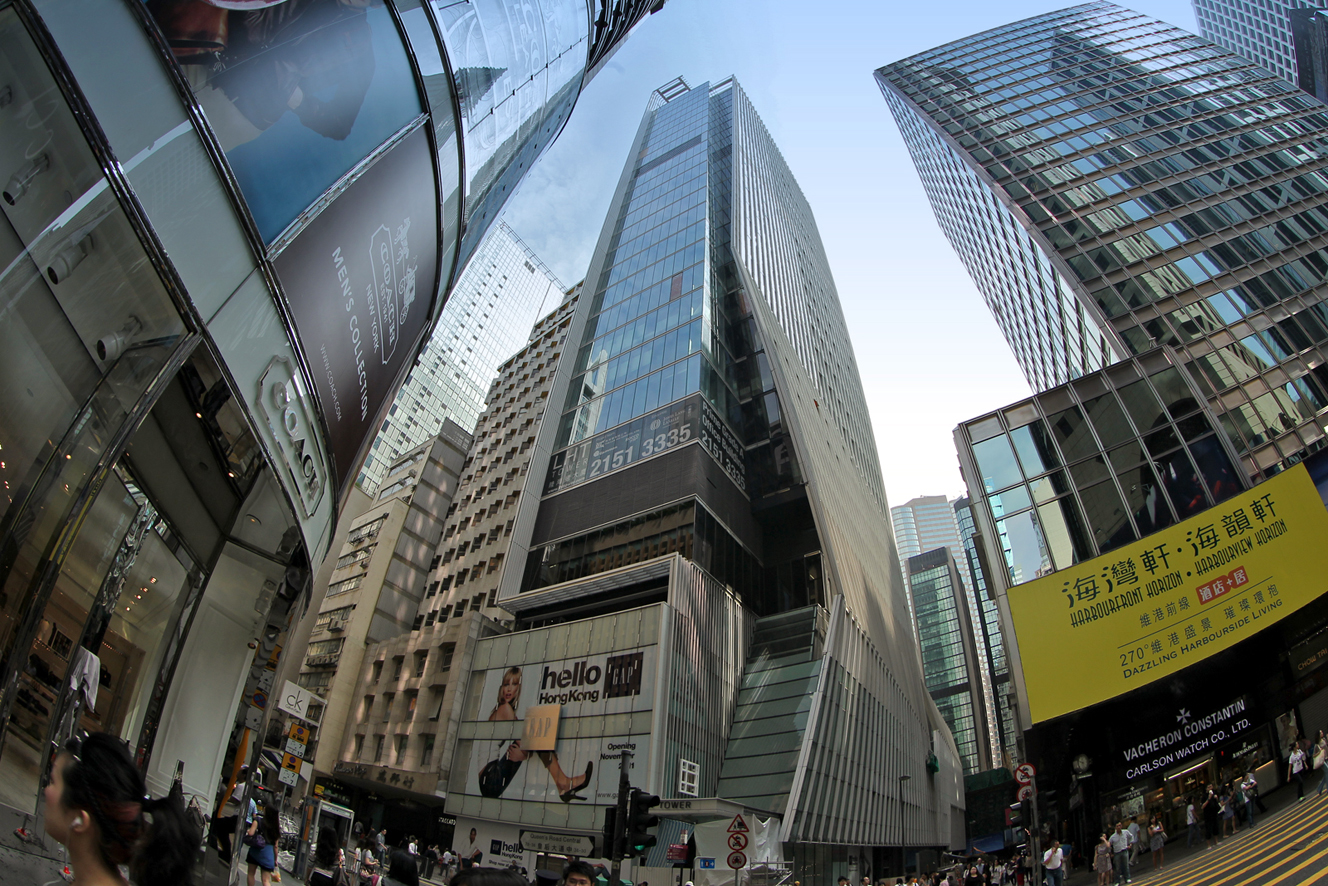 Renowned for both gridlock traffic and the crowds that flock to the area to work, shop and be entertained, Queen's Road Central must rank as one of the most challenging places in Hong Kong to construct a new building. However, under the direction of senior project manager, Lawrence Pun, a unique GPS communications system and other initiatives guaranteed the efficient delivery of materials, safety for pedestrians, workplace safety and efficient construction. 
LHT Tower (Luk Hoi Tong Building) comprises a 29-storey mixed office and retail tower with a gross floor area of 21,000 square metres, spreading over 21 floors of office, two levels of mechanical floor, a three-level podium retail area, a basement and two dining floors on the site previously occupied by the old Queen's Road Theatre which in 1961 was developed into an office cum cinema building. The new building was constructed under a very tight programme of just 493 days and has subsequently been awarded a Site Innovation Award as a result of the many construction challenges that the site presented. 
"The LHT Tower site presented us with some unique challenges over the two year construction period 2009-2011," says Gammon Construction Limited senior project manager, Lawrence Pun. "Firstly, the site is relatively small when compared to other major development sites and is bordered on three sides by roads, one pedestrian only, so this presented challenges for trucks and the delivery of materials such as concrete. Secondly, the site is located right in the centre of Hong Kong's central business district with a very high volume of pedestrian traffic, especially during working hours and both workplace safety and the safety of the general public is always out top priority."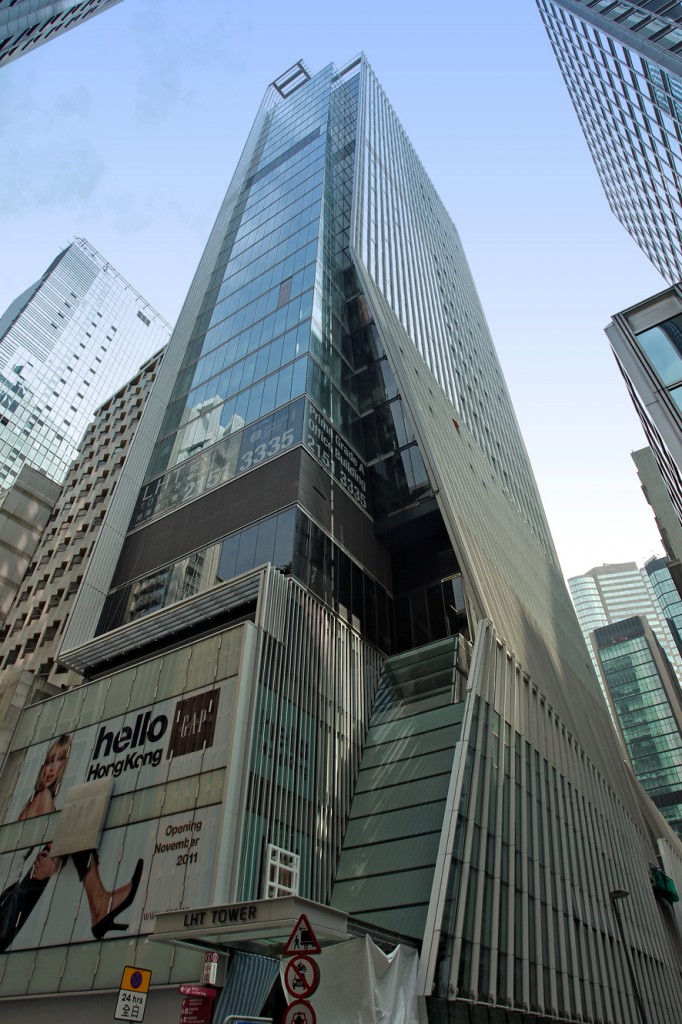 Pun explains that the site required the uninterrupted delivery of materials all day every day, including 200m3 of concrete. The average lorry carries 7m3, meaning that 30 trucks needed to access the site on any given day. 
"The delivery of materials also had to be completed during working hours with trucks making deliveries via Queen's Road Central," continues Pun." It was imperative that trucks waiting to make their deliveries did not queue on Queen's Road, so we devised a unique GPS system and communicated directly with drivers temporarily queued outside IFC when we were ready for the next truck to head over to the site." 
"In order to guarantee public safety, we also widened the entrance to the site from 6-metres to 8-metres with a dual-purpose swinging barrier gate, that closed site access and allowed for the free flow of pedestrian traffic, then when opened provided a double barrier that was the width of the footpath and shields pedestrians from close proximity to trucks entering or exiting the site and also prevents any daring individual from the temptation to try and make it across the entrance without being hit by a truck." 
BEAM Platinum category LHT Tower also incorporates a number of state-of-the-art green elements, including the unique curtain wall that graces the side of the building, the BIM-designed roof incorporating a BMU supplemented cooling tower and award-winning sunshade features. 
Gammon also worked in conjunction with the Drainage Services Department, undertaking excavation works required for drainage and water pipes and the laying of cables by Hong Kong Electric. "This co-operation between Gammon and the Drainage Services Department was mutually beneficial and eliminated the need for us to apply for a special permit in relation to undertaking drainage excavation works," says Pun. "They helped us and we assisted them, so it was a win-win situation." 
LHT Tower introduces into Central a unique new structure destined to become the retail and office gateway to Hong Kong's thriving central business district and one of the first in the city to adopt new generation green designs and technologies.