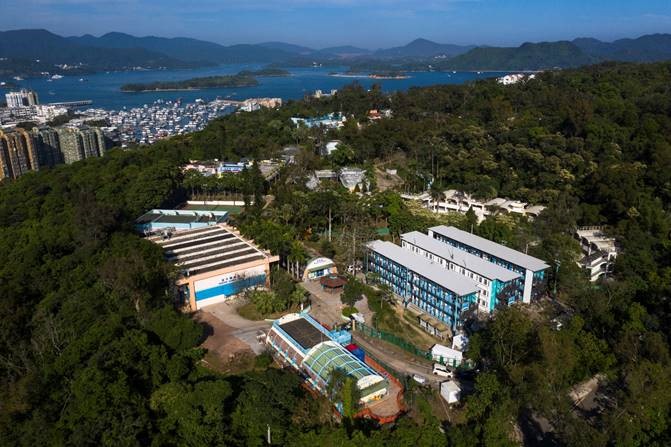 COVID-19 has brought both challenges and opportunities, as innovation flourished and new technologies found their ways to advance further. In April 2020, LWK + PARTNERS completed the temporary quarantine facilities in Sai Kung Outdoor Recreation Centre in collaboration with Paul Y. Construction and Paul Y. – iMax to assist the government's response to COVID-19. It is one of Hong Kong's pilot cases for Modular Integrated Construction (MiC), and it took only 77 days to design and build three blocks of three-storey facilities from scratch, setting the city's record.
There have been previous examples in mainland China, Singapore, the UK and the US. Singapore is leading the way in Asia with relatively mature technologies, providing references and benchmarking for others in the region.
In Hong Kong, MiC is still in its early stages. The approval process takes much longer time and involves complicated preparation. Last year, LWK + PARTNERS and Paul Y. – iMax took the initiative to work together on an MiC installation system which secured 'pre-acceptance' from the city's Building Department. This provided critical technological foundations for the temporary quarantine facilities in Sai Kung Outdoor Recreation Centre.
As one of Hong Kong's first architectural firms to adopt MiC, LWK + PARTNERS has garnered experience in both design and management. The project will join the firm's pool of common resources shared across its extensive global network, ready to be integrated into different types of future projects, serving also as an illustrative example for the whole industry.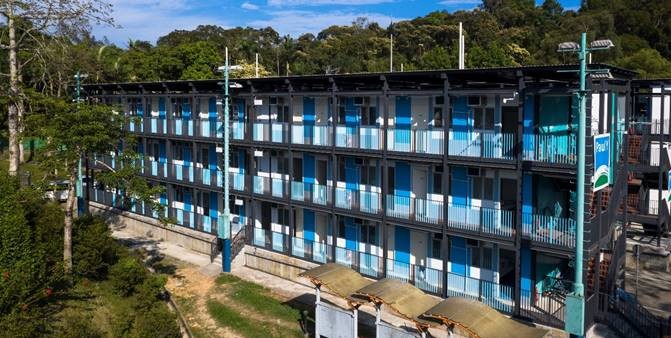 Piloting an efficient, quality design in Hong Kong
Three blocks of three-storey temporary quarantine facilities were built in the mini soccer pitch of Sai Kung Outdoor Recreation Centre. Every building consists of 33 temporary units, making up a total of 99, all with their own toilets and connected through steel staircases and open-air corridors. While all the modular units were made in factories, steel staircase and semi-open corridors were built on site.
Paul shares: "A single corridor design was adopted to contain virus spread. We placed all corridors at the front of the building and the bathroom vents at the back. The blocks are arranged front-to-front or back-to-back to ensure a clear divide of 'clean' and 'dirty' air." Transporting huge modular units posed a major difficulty. "Due to their massive size comparing to ordinary construction material," said Paul, "These units must be transported by sea and then overland. Site constraints must also be overcome to get them properly delivered. Border restrictions during the pandemic also meant that the modules could not be manufactured on the mainland. The team quickly turned to Malaysia and managed to complete the project within a limited time frame."
Raising industry resilience and sustainability
With MiC, a lot of on-site work were transferred to the factory. Quality control becomes more effective, improving the standards of delivery. Factories are weather-proof and provides a better work environment, potentially drawing new blood into the industry, which bolsters both capacity and resilience.
As the total construction period is shortened, MiC brings down the costs of labour and building materials, while carbon emissions and possible nuisance to the community are reduced. It will also speed up market supply to better accommodate long-term demand for housing and function space in dense cities.
But more importantly, it presents a potential driving force for sustainable development and circular economy. "MiC leads to less construction wastage and raises cost-effectiveness overall," Paul noted, "Modular units can also be brought back to the supply chain to be 'reused', extending the life-cycle of building materials and relieving the pressure on the planet's resources. At the Sai Kung temporary quarantine facilities, the project team has designed certain flexibility in the units so that they can be reused in transitional housing in the future."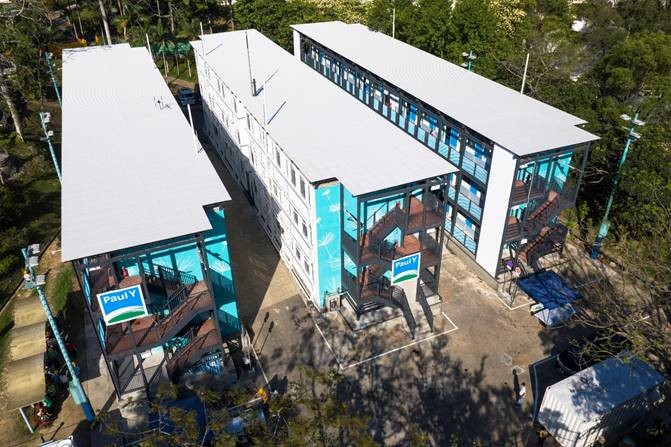 Architecture will never be the same
The global trend of MiC points to a new approach to building, shaping workflows and the way projects are planned and designed. The building industry is set for a revolution.
In a bid to promote wider use, the Hong Kong government announced a policy in March, making MiC a requirement in future tenders for specified types of public capital works projects, including staff quarters, hostels, residential and care homes, schools, office buildings and medical facilities, as well as staircases and communal areas of the above where possible. This applies to tenders where the total construction area exceeds 300 square metres.
Though MiC is now predominantly used in the public sector, it is expected to expand to different types of real estate as technology progresses, affecting the industry in Hong Kong, the Greater Bay Area, the whole mainland China and Southeast Asia.
LWK + PARTNERS will continue exploring the possibilities brought by MiC, making the best use of its own extensive international experience in building information modelling and valuable support from isBIM Limited, a sister company also under C Cheng Holdings Limited. The expanded use of MiC promises efficiency and quality, helping the firm respond with agility and timeliness to the rising demands for the built environment on the back of a growing urban population across the world.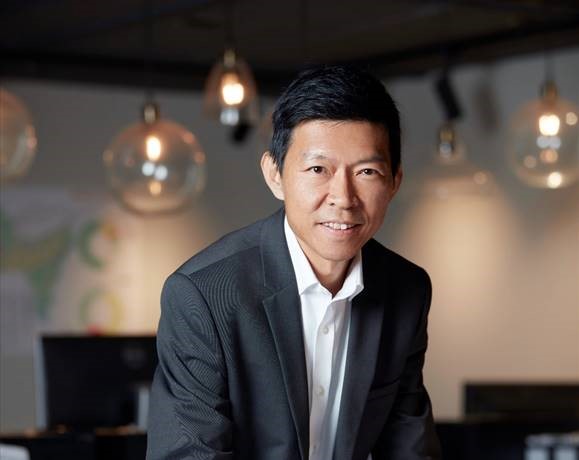 Hong Kong's first adopters Paul Ng, LWK + PARTNERS Director who oversees the quarantine facilities project, explains, "MiC is an innovative construction method based on the concept 'factory assembly followed by on-site installation'. Free-standing integrated modules are fabricated, finished and inspected in the factory before being transported to the site for installation. On-site processes like foundation works can be carried out all the while the above take place, substantially raising the levels of efficiency and quality."
For further details, please visit www.lwkp.com.