(30 March 2023, Hong Kong) After three years of pandemic-driven turbulence, the retail market is set for a boost with the return of tourists. Tourist volume has been steadily going up since the beginning of 2023 with a majority from mainland China, according to the latest research paper by CBRE Hong Kong, "Hong Kong Viewpoint – Hong Kong Retail Recovery: Opportunities and Challenges".
Tourists, particularly from mainland China, which contributed approximately 30% of the city's retail sales before the pandemic, are expected to return over the course of the year. In turn, tourist-oriented retail trades will benefit greatly from this rebound. From March 19-25, 2023, the seven-day moving average of tourist arrivals has been noticeably increasing – reaching 86,600 arrivals every day, which is equivalent to 45% of the H1 2019 daily average. 81% of these incoming tourists are from mainland China.
According to the research paper, a number of external factors are posing a challenge to Hong Kong's competitive advantage as a sought-after tourist destination. 1) Famous international luxury brands have expanded in mainland China over the past few years; 2) nearby rising tourist destinations are increasingly popular among mainland tourists with their increased onshore retail offerings, such as Hainan's duty-free shopping zone; 3) other international travel destinations that are highly appealing to mainland tourists after three years of travel restrictions.
"The good news is Hong Kong continues to be the most preferred travel destination for mainland tourists after the border reopens," said Marcos Chan, Executive Director and Head of Research, CBRE Hong Kong. "While local consumption has proven to be a resilient, sustainable driver of retail sales amid market headwinds, the return of mainland tourists will fuel the growth of the retail market, particularly tourist-oriented retailers, such as luxury brands, medicines, cosmetics and beauty. Recent months have seen relevant retailers begin to regain their presence on some high streets in core districts."
CBRE expects the share of the relevant trades could potentially increase from the current mid-teen levels to the pre-pandemic level of 25% when looking at the tenant profiles of high streets in Hong Kong. "Local consumers' inclination for in-store shopping, sustained local consumption demand driven by electronic consumption vouchers, as well as the strong demand for dining-out by locals and tourists, present a great opportunity for retailers to capitalize on the growth opportunity by considering brick-and-mortar expansion," said Lawrence Wan, Senior Director, Advisory & Transaction Services – Retail, CBRE Hong Kong. "With rents in prime shopping areas and high streets approximately 40% below the mid-2019 peak, leasing costs will climb in the next 12 to 24 months due to reduced vacancy and increasing leasing demand. Beyond the traditional core districts, retailers could also explore other tourist hotspots such as West Kowloon and waterfront promenades alongside Victoria Harbour, as well as emerging office clusters."
The latest research report "Hong Kong Viewpoint – Hong Kong Retail Recovery: Opportunities and Challenges" examines the success factors behind Hong Kong's retail market, assesses its future competitiveness, and outlines emerging challenges. It also advises retail property stakeholders with recommendations for capitalizing on the rebound.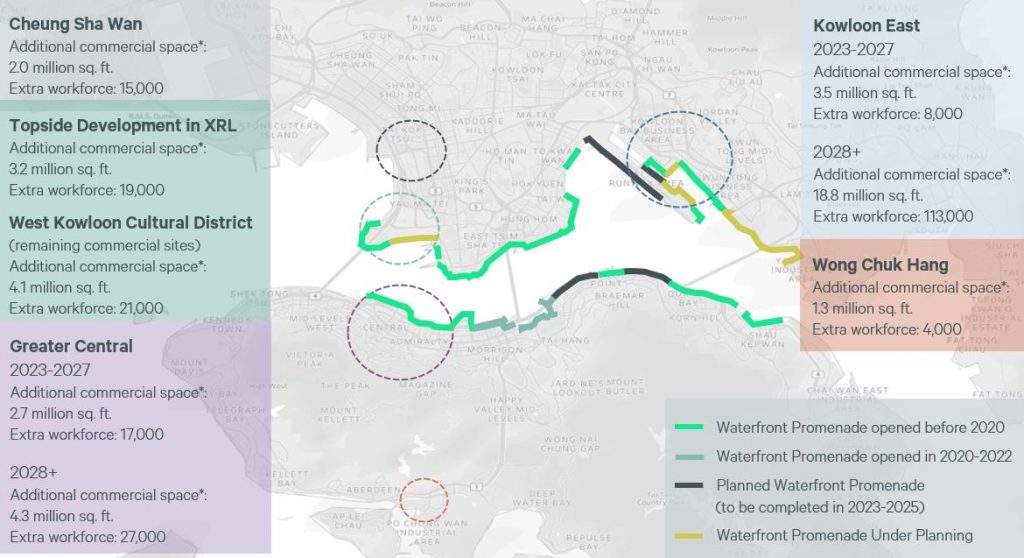 Click here to access the full report.