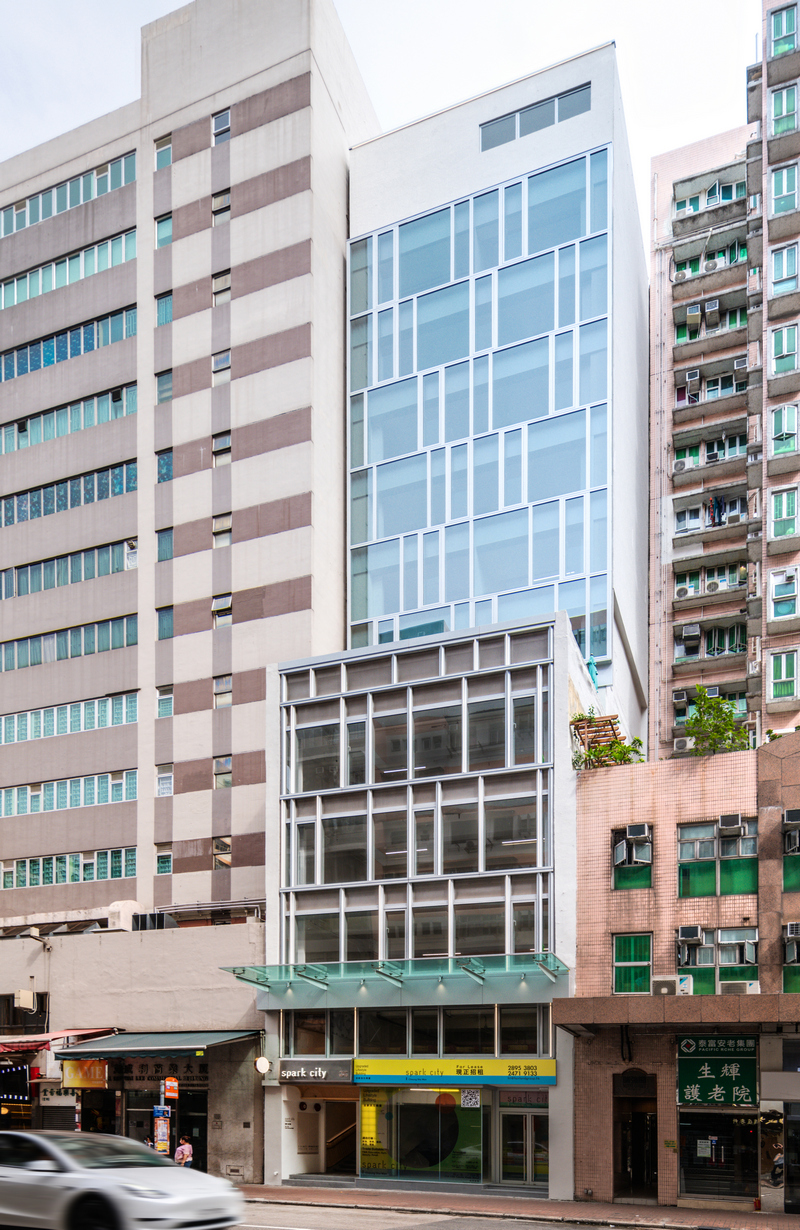 In August 2020, amidst the height of Covid disruptions, a Grade C office building was acquired byHong Kong property developer Fairland Holdings in the Cheung Sha Wan area. Located at 126 Castle Peak Road, Hong Kong, the 13-storey building boasts a GFA of approximately 2,323 square metres and is located a mere six minute walk from the Cheung Sha Wan MTR Station.
(按此瀏覽中文版)
The decision to invest in the property was made during a time when very few investors were active in the market, allowing for the negotiation of a lower price during a period of uncertain economic conditions. The building was acquired at a price of $140M, which translates to around $5,600 per square foot, lower even than the old industrial floors in the surrounding vicinity.
The Cheung Sha Wan area was chosen due to its potential for urban regeneration and its positive outlook for improving demographics. The area was once an industrial district with an ageing population, but the recent influx of Urban Renewal Authority (URA), as well as privately developed residential projects, has stimulated rapid urban renewal, attracting young families and professionals with higher spending power and more diverse interests and needs.
Market Repositioning
The building was repositioned to cater to the new lifestyle interests and requirements of the changing demographic, rather than traditional office tenants. The "Spark City" brand series was created as a vertical "Service-Oriented Lifestyle Hub" for the surrounding residents. Such positioning is resilient in periods of economic downturn due to the consistent local demand driven growth of a regenerating neighbourhood, and is well positioned to capitalise on the new residents' higher spending power during a stronger economy. Furthermore, the service-oriented positioning is less affected by e-commerce, as it sells lifestyle experiences, not just products.
To ensure the repurposed building met current building standards, several refurbishment features were implemented. The old façade was replaced with a new glass curtain wall, and all interior common areas such as lift lobbies and bathrooms were refurbished. Additionally, electrical, plumbing, and elevator machinery were replaced.
Human-centric design features were also incorporated, including easily operable windows to encourage natural air ventilation and an upgraded air circulation system for every floor, to meet the six air exchanges per hour standard. The very steep, old staircase between the G/F entrance and 1/F lift lobby was replaced with new stairs with a shallower rise and deeper steps to provide more comfort, especially for the elderly and young children.
Embracing The Old to Establish the New
The architect chose rattan as the predominant interior design theme, reflecting the history of the Cheung Sha Wan area, which used to have a large rattan weaving and furniture industry. The designs challenge rattan as an old-styled material and intentionally use it in a modern way. Local rattan artists and craftsmen were invited to hand-make rattan fixtures for the feature ceiling above the G/F main staircase, 1/F main lift lobby, and typical floor lighting and signage.
Within the first three months of the relaunch, almost 50% of the floorspace had been leased to lifestyle-oriented businesses, with automatic double-digit rental increases secured within the contract for lease extensions.
The building is achieving its underwriting rent, with rental levels similar to other Grade A offices in the area. The quality of the building has also attracted good-quality tenants, with some businesses moving from older strata-titled buildings in the same district to Spark City, attracted by the better building quality, image, and synergistic tenant positioning.
The success of this project highlights the importance of refurbishment and repositioning as an integral part of revitalising ageing neighbourhoods. While there is often much attention on residential redevelopment, it is important to also provide new commercial and lifestyle amenities to meet the needs of younger families with more modern lifestyle interests such as ample F&B, education, fitness, and health & beauty options.
All in all, Spark City Cheung Sha Wan is a prime example of how a bold investment strategy, coupled with a human-centric design approach, can transform an aging office building into a vibrant, service-oriented lifestyle hub that meets the needs of a changing demographic. By repositioning the building as a vertical lifestyle tower, and investing in high-quality refurbishment features, the building has attracted a diverse range of lifestyle-oriented businesses, while also achieving strong rental performance and tenant quality. The success of Spark City Cheung Sha Wan is not just a win for the building's investor and tenants, but also for the wider community, which now has access to a range of high-quality lifestyle amenities in a revitalized urban district.