Make Architects was recently named Best of Category (Best Hotel, Resort or Leisure Destination) at Perspective's A&D Trophy Awards 2016. This accolade was awarded to The Temple House in Chengdu, China, which has become internationally renowned for its distinctive design inspired by local history and tasteful redevelopment of the original site.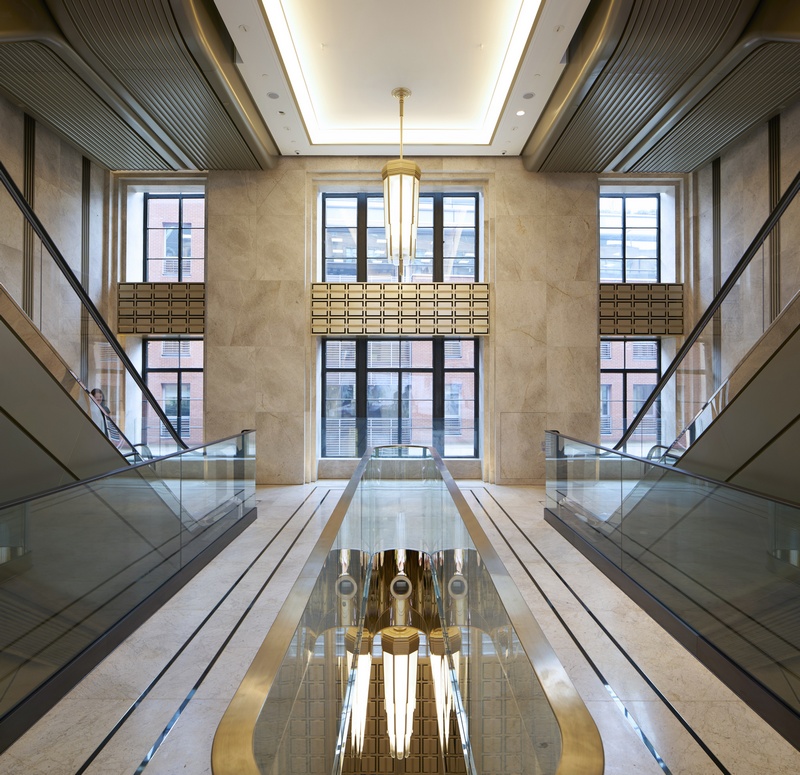 "2016 has been a monumental year for Make; we have expanded our global presence with the opening of our Sydney studio and been appointed to several incredible projects in both the UK and abroad," said Ken Shuttleworth, founder of Make. "We have also unveiled new research carried out by our Future Spaces Foundation – a thinktank which looks at different ways that thoughtful design can revitalize urban environments."
Recent appointments and completions of global projects include: Harrods Grand Entrance Hall (2016), The Monument Building (2016), St James's Market (2016), and The Sandstones (scheduled for completion in 2020).
Harrods Grand Entrance Hall  Make has recently unveiled the design for Harrods's Grand Entrance Hall, a £20m investment project that is one of the most complex refurbishments of the Grade II listed building ever attempted.
The Monument Building  Built to commemorate the Great Fire of London, the Monument is one of the City's most renowned memorial landmarks. Make was tasked to design its neighbour: a top-quality commercial building with nine floors of Grade A office space, plus ground-floor retail and office provision, and a spectacular roof terrace.
St James's Market   As part of a decade-long programme to revitalise St James's Market, an upmarket district defined by high fashion stores, flagship galleries and cutting edge dining outlets, Make has redeveloped two key blocks in the heart of London's West End. The scheme has delivered offices, retail and a new public space directly south of Piccadilly Circus.
The Sandstones  A heritage landmark, Sydney's Lands and Education Buildings, will undergo a AUD$300 million redevelopment and restoration at the end of 2017. The former government offices, affectionately known as "Sandstones" for their grand sandstone façade, will be transformed into a 250-room luxury hotel. Make has been appointed by Singapore real estate developer, Pontiac Land Group, as the project architect.
For further information on Make Architects, visit: www.makearchitects.com/