(5 July 2017, Melbourne) Mandarin Oriental Hotel Group has signed a management contract for a new signature hotel and branded residences to be developed in Melbourne, Australia. The project is expected to open in 2023, and is the Group's first announced property in Australia.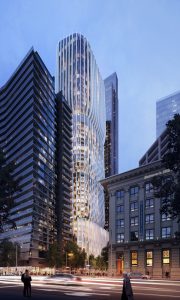 The hotel and residences will be located on Collins Street, in the mixed-use 185-metre tower designed by Zaha Hadid, and will play a part in the ongoing regeneration of the city's Central Business District. Located in the heart of Melbourne's financial and legal district, the project is close to the Docklands and the Southbank tourist and entertainment precinct.
Mandarin Oriental, Melbourne will feature 196 spacious guestrooms and suites designed to reflect local culture, together with features inspired by Mandarin Oriental's heritage. The Group will also manage 148 Residences at Mandarin Oriental, located on the tower's upper floors, which will provide some of the most well-appointed private homes in the city. Owners will have access to the hotel experience, as well as their own bespoke amenities including a private residents' lounge.
Mandarin Oriental, Melbourne will feature an all-day dining restaurant and a bar with a landscaped roof terrace. There will also be a variety of meeting spaces and an executive club lounge. A Spa at Mandarin Oriental will offer the Group's renowned wellness, relaxation and beauty facilities, while further leisure options include a comprehensive fitness centre and an indoor swimming pool.
The project is being developed by Melbourne-based property developer, Landream.
"We are delighted with this opportunity to open our first hotel in Australia and look forward to bringing Mandarin Oriental's legendary hospitality to Melbourne," said James Riley, Group Chief Executive of Mandarin Oriental. "This new development will be a welcome addition to the brand's growing global portfolio," he added.
"We are proud to bring the award-winning Mandarin Oriental brand to Melbourne," said Kevin Li Managing Director of Landream. "Mandarin Oriental, Melbourne will set a new standard for bespoke service in the city and will offer a preferred choice to travellers and potential homeowners who desire the finest accommodation," he added.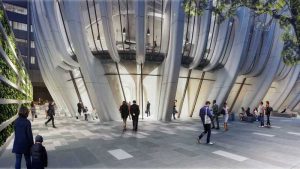 "It is an honour to be working in Melbourne with Landream and the Mandarin Oriental Hotel Group on this unique project that takes inspiration from the finest examples of historic architecture within the Central Business District, where details within the masonry bring a rich architectural rhythm to the city. The hotel's façade reinterprets this historical detailing in a contemporary solution, introducing a delicate filigree that gently envelops the building," said ZHA project director Michele Pasca di Magliano.
"The tower's design conveys the wide variety of interior spaces within; dividing the building's overall volume into a series of smaller stacked vases, with each different vase housing the bespoke guestrooms, suites, residences or amenities of Mandarin Oriental's renowned service and standards," added Pasca di Magliano.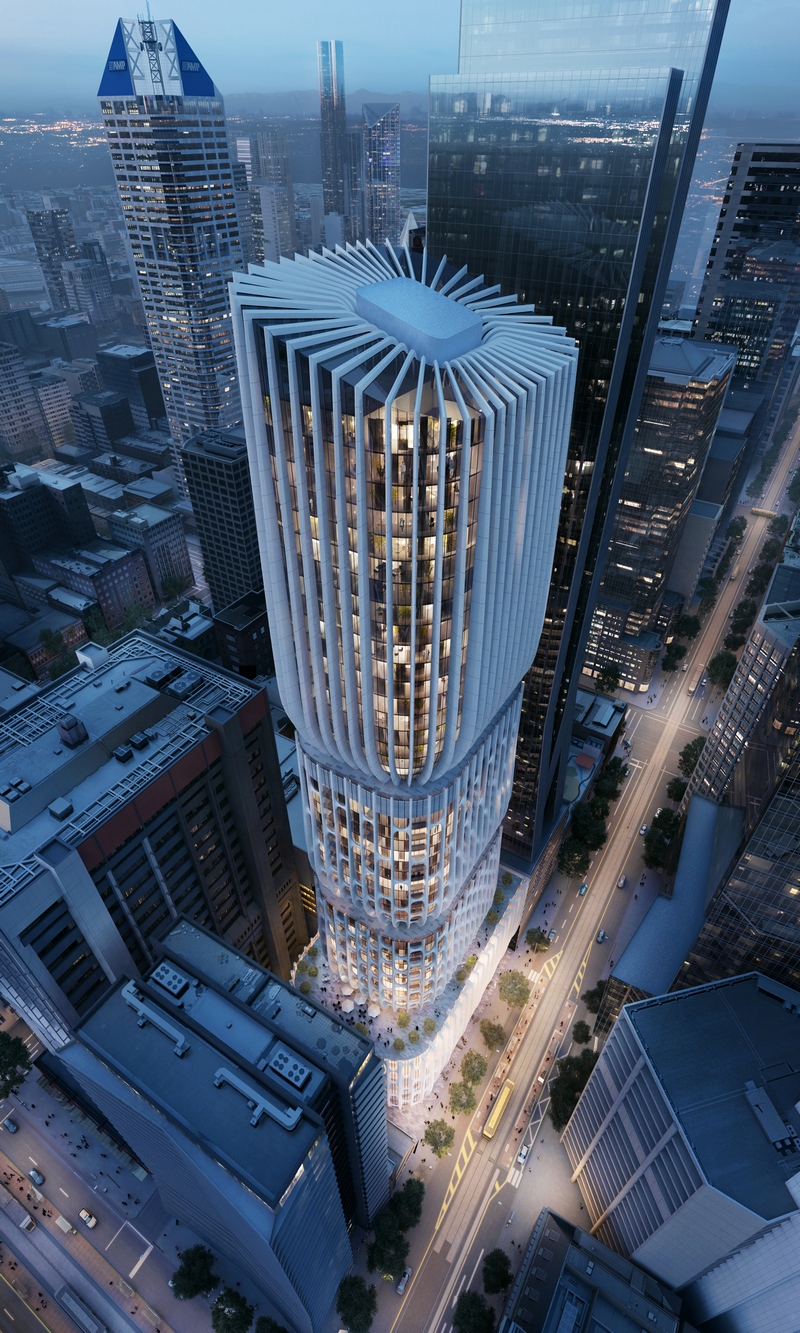 Project Team:
Architects: Zaha Hadid Architects (ZHA)
ZHA Design: Zaha Hadid and Patrik Schumacher
ZHA Director: Gianluca Racana
ZHA Project Directors: Michele Pasca di Magliano and Viviana Muscettola
ZHA Project Associates: Andres Madrid and Michele Salvi
ZHA Project Team: Johannes Elias, Pauline Gidoin, Millie Anderson, Michael Sims, Gaganjit Singh, Natasha Gill, Yooyeon Noh, Vincent Yeung, Hee Seung Lee, Nhan Vo, Sam Mcheileh, Luca Ruggeri, Michael Rogers Juan Camilo Mogollon, Effie Kuan, Julia Hyoun Hee Na, Maria Tsironi, Ashwanth Govindaraji, Cyril Manyara, Cristina Capanna, Massimo Napoleoni, Kostantinos Psomas, Megan Burke, Veronica Erspamer, Ahmed Hassan, Marius Cernica
Local Architect: PLUS Architecture