(13 January 2015, Hong Kong) M+, West Kowloon Cultural District, will present its inaugural moving image project from 27 February to 26 April 2015. Titled 'Mobile M+: Moving Images', the project consists of a series of thematic screenings and an exhibition featuring a selection of works from the museum's growing moving image collection, while exploring the highly relevant ideas of contemporary migration, mobility and home.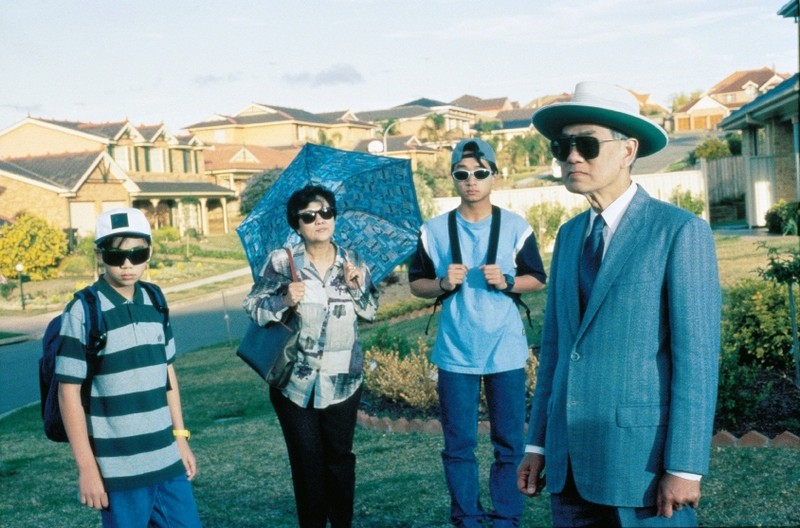 Curated by Yung Ma, Associate Curator, Moving Image at M+, Mobile M+: Moving Images is the eighth in a series of pre-opening public programmes organised by M+, and a multi-site project to be held over a period of two months.
Inspired by the many connotations of the word 'moving' and the rise of diasporic cinema, Mobile M+: Moving Images engages Hong Kong's acclaimed 'migratory cinema' from the 80s and the 90s, and in particular Clara Law's 1996 film Floating Life, which will be screened on Friday, 27 February 2015, as a starting point to consider how conditions and realities of contemporary migration and displacement are imagined, expressed and represented through mediated images.
The screening programme will take place at Yau Ma Tei's Broadway Cinematheque, the leading art house cinema in Hong Kong. It will present a total of over 30 Hong Kong and international films, ranging from narrative features to shorts, documentaries, artist films/videos and television programmes, by leading filmmakers and artists, including Allen FONG, Ann HUI, JIA Zhangke, Isaac JULIEN, Stanley KWAN, Clara LAW, Ken LOACH, NING Ying, Ellen PAU, TSAI Ming Liang, Wim WENDERS, Apichatpong WEERASETHAKUL, Haegue YANG, and others. The programme will be screened over four separate weekends under four different thematic groupings – Hong Kong, Hope, Dreams and Home.
"With Hong Kong's 'migratory cinema' as one of the key inspirations, this project celebrates the city's cinematic legacy. I also believe the project's thematic focus of contemporary migration is rather poignant and relevant both locally and internationally, especially given the globalisation of the last decades," said curator Yung MA. "In order to offer the public a fresh and wider perspective on moving images, the exhibition will include works in the filmic mode as well as other forms and mediums by Hong Kong and international artists and filmmakers. It will employ a pluralistic approach to visualise the transitional and transformative experiences of migration, reflecting the realities of today's mobile societies."
The exhibition will be held at two different locations, Cattle Depot Artist Village, a well-known contemporary art compound in To Kwa Wan, and Midtown POP, a newly established space in Causeway Bay. The exhibition will showcase works by over 25 artists and filmmakers, some of which will be selected from the growing M+ Collection, including major works by Anson MAK, CHEN Chieh Jen, Paul CHAN, Estudio Teddy Cruz, Dominique GONZALEZ-FOERSTER, Isaac JULIEN, KAN Xuan, Charles LIM, Koki TANAKA, Apichatpong WEERASETHAKUL, Young Hae Chang Heavy Industry, ZHANG Peili, ZHU Jia and others. It will also unveil a new commission by the young and exciting Hong Kong animator WONG Ping.
Dr Lars NITTVE, Executive Director of M+, said, "As the launch of M+'s first moving image programme, we aim to establish a strong identity for M+'s distinctive curatorial approach in presenting and collecting moving image works, in which boundaries between the different materials will be deliberately dissolved to form a holistic view of the field. A number of works or works by the same artists/ filmmakers will be shown in both settings, further signifying our strategy of highlighting an inter-disciplinary approach to the formation of our programme and collection, which is central to the practice of M+ as a museum for visual culture."
In addition, Mobile M+: Moving Images will be accompanied by a series of learning activities, including talks with filmmakers and artists as well as workshops and special guided tours, inviting the public to better understand the content and M+'s vision in developing the moving image field.
The exhibition of Mobile M+: Moving Images will be free for public access, while the screening programme requires paid-tickets. Programme details will be announced soon and be posted on the website: www.westkowloon.hk/movingimages .