(6 June 2017, Singapore) Oakwood Asia Pacific Ltd, a member of Oakwood Worldwide, the global leader in furnished and serviced apartment solutions, will unveil Singapore's first Oakwood Premier property this month. Strategically located in the heart of the city's vibrant Central Business District (CBD), in the highly anticipated new OUE Downtown building, Oakwood Premier OUE Singapore will mark the second Oakwood property in Singapore, following the March opening of Oakwood Studios on Orchard Road.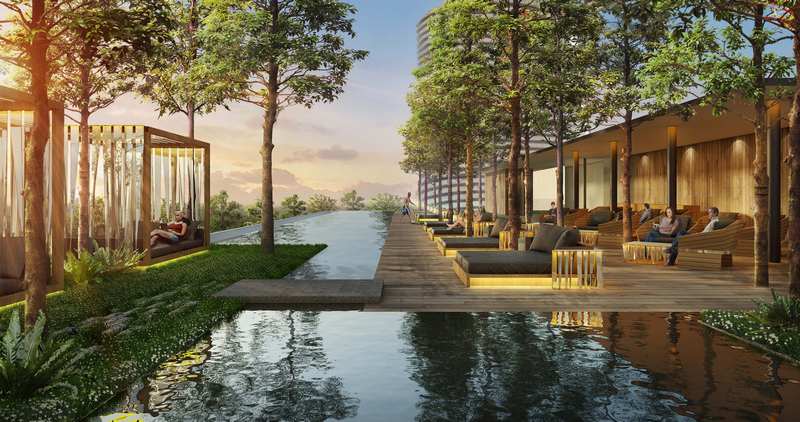 "The OUE Downtown mixed-use development is the perfect location for us to introduce the Oakwood Premier brand to Singapore's discerning international travelers," said Dean Schreiber, managing director, Oakwood Asia Pacific. "With impressive dining, vast retail and smart corporate facilities on site, we're excited to connect our guests to the finest new offering in Singapore's downtown area."
Blending urban style with nature-inspired elements, the Oakwood Premier serviced apartments are designed to give sophisticated travelers a relaxing home, with all the luxuries of a hotel. Located above the new retail mall in the OUE Downtown skyscraper, an elegant lobby welcomes guests to an intimate oasis in the CBD; where they can seek respite from their fast-paced lifestyles. The property offers a range of premium facilities, including an outdoor infinity pool and Jacuzzi, The Fitness Center by Oakwood, contemporary lobby bar, outdoor barbeque, The Oakwood Executive Club and Boardroom, residents' lounge, Se7enth restaurant, and more, all managed by Oakwood.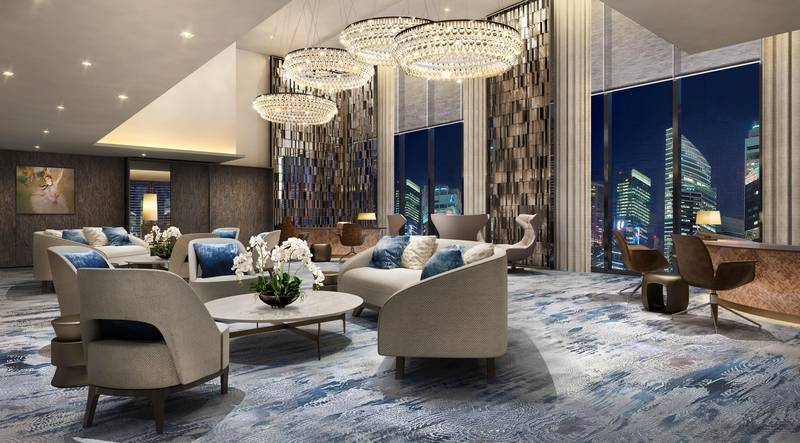 Oakwood Premier OUE Singapore features 268 mid- and high-level residences, comprised of a mix of stylish studio, one- and two-bedroom apartments. With a minimum stay of seven nights, all units are furnished with either a kitchenette (Studio) or fully equipped kitchen (one- and two-bedroom apartments), Samsung mobile phone and tablet, washer/dryer (one- and two-bedroom) and complimentary launderette access (studio). The convenience provided by these amenities is paired with the hospitality, wellness services and personalized concierge services of a five-star hotel. From health and fitness trainers, beauty and grooming experts, spa treatments and prestigious tailors, guests of Oakwood Premier OUE Singapore will have insider access to some of the city's best services at OUE Downtown.
Business and leisure travelers who need a discreet and luxurious environment will find Oakwood Premier OUE Singapore an ideal base from which to explore the city or live like a local, benefitting from airport transfers, complimentary daily breakfast and housekeeping, 24-hour customer service and in-room dining. Oakwood Premier OUE Singapore is set to continue the tradition of superlative service currently offered by existing Oakwood Premier properties in Bangalore, Jakarta, Manila, Seoul, Tokyo, Guangzhou and Incheon.
Oakwood Premier OUE Singapore is located at 6 Shenton Way, OUE Downtown 1.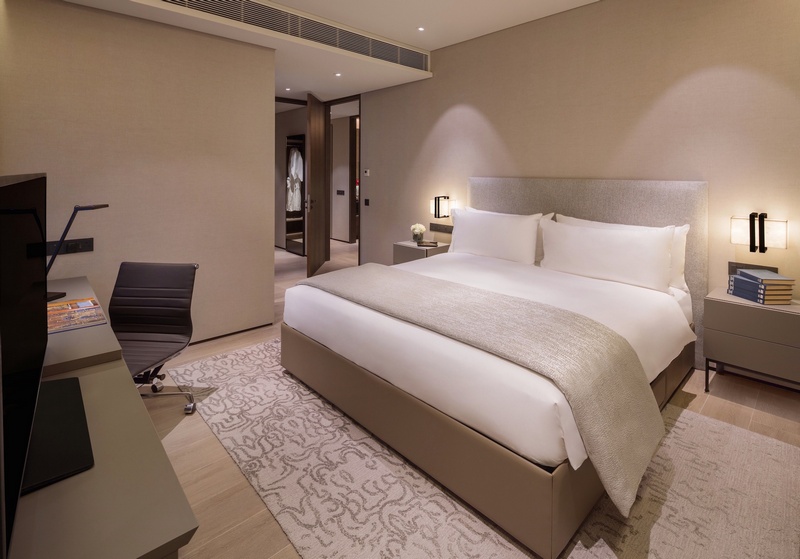 For more information on Oakwood Premier OUE Singapore, please visit
OakwoodAsia.com/Singapore-CentralBusinessDistrict