(28 June 2021, Hong Kong) Occupier and investor demand for specialised life sciences real estate in Asia Pacific is surging as key macrotrends propel the industry into a fresh phase of expansion, according to a new CBRE Research report: A New Era of Life Sciences Growth: Opportunities for Occupiers and Investors.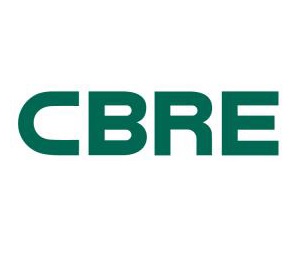 The life sciences industry, which includes the pharmaceutical, biotechnology, medical equipment, food science and healthcare sectors, has enormous growth potential in Asia Pacific owing to the region's large ageing population (in some markets), low health expenditure per capita (representing circa 6% of Asia Pacific GDP versus 17% in the U.S.), and a rise in pharmaceutical research & development (R&D).
In terms of corporate office leasing activity, a 17.4% y-o-y growth in the volume of life sciences office leasing was recorded across Asia Pacific in 2020, primarily driven by organic expansion and flight-to-quality relocations, compared with a 25% decline in the overall Asia Pacific leasing market.
There is also increasing demand for high-specification logistics facilities, including cold storage, partly due to specialised storage requirements for mRNA COVID-19 vaccines. Pharmaceutical manufacturing facilities are typically located in China, India and Japan, where most sites are self-owned.
In Hong Kong, life sciences companies are consolidating sales offices to enhance efficiency as they continue to seek opportunities to control costs and CapEx in what remains a high-cost real estate market. The healthcare sub-sector is displaying strong demand for medical office buildings. Their typical size requirement is relatively small at just 2,000 sq. ft. and below while large tenants tend to be hospital clinics which can occupy multiple floors.
"The huge growth potential of the life sciences industry, government policy support and expanding R&D capabilities bode well for future real estate demand. Occupiers seeking corporate office space are advised to capitalize on the current market weakness to optimise portfolios ahead of a full market recovery," said Ada Choi, APAC Head of Occupier Research and Data Intelligence and Management, for CBRE The report ranks the competitiveness of major Asia Pacific life sciences markets using 12 criteria based on four major categories – manufacturing, R&D, pharmaceutical logistics and sales. Tokyo and Singapore rank among the top life sciences markets, due to their sophisticated infrastructure, talent pool and protection of intellectual property, while Hong Kong SAR ranks highly on logistics and sales.
Figure 1: Asia Pacific life science industry market competitiveness
From a capital markets perspective, the pandemic-driven acceleration of R&D and active life sciences investment in other regions, most notably the U.S., are drawing buyers to target Asia Pacific opportunities, with sophisticated facilities for R&D, manufacturing and high-specification storage attracting strong enquiries.
However, direct investment in Asia Pacific life sciences assets remains limited. The lack of activity is primarily linked to the fact that most specialised facilities are purpose-built and self-owned, so have typically not been made available for sale. Nevertheless, investors remain attracted to the asset class, with heightened competition for available assets since the start of the pandemic and expectations that some assets previously developed under public-private-partnerships will be made available for sale.
While Beijing and Shanghai are comprehensive markets for life sciences supported by strong R&D and manufacturing capacity, Hong Kong SAR has a unique function as the capital market and the regional headquarters to drive sales and business for life sciences. Product availability and safety as well as related quality healthcare services represent the key attractiveness of Hong Kong SAR as the sales hub for Greater China.
Since the Hong Kong Stock Exchange introduced a new regime to attract biotech company listings in April 2018, a total of 43 healthcare and biotech Chinese companies have been listed in Hong Kong, raising a total of HK$37 billion (US$4.8 billion).
In Hong Kong, opportunities lie in industrial building conversions. Recent years have seen medical companies convert industrial buildings or acquire land for purpose-built medical facilities. However, there are strict requirements relating to building specifications including floor loading, power and water supply.
The shortage of facilities for R&D is one of the challenges Hong Kong is facing. For instance, the Hong Kong Science Park accommodates about 150 biotech companies and is hitting capacity limit. The supply situation is set to improve with the launch of the Hong Kong-Shenzhen Innovation and Technology Park, which is 4 times the land area of the Hong Kong Science Park. Hong Kong also needs to leverage on the manufacturing capability in the Greater Bay Area to compete with other cities in Asia Pacific.
"While life sciences real estate is at a nascent stage of development as an investible asset class, there is significant potential – particularly in the Asia Pacific region, where life sciences transactions account for less than 1% of annual investment activity, compared with circa 4% of deal activity globally," said Dr. Henry Chin, Global Head of Investor Thought Leadership and Head of Research, APAC, for CBRE.
"The obvious entry route is via sale and leasebacks as multinational pharmaceutical companies recycle capital for R&D activities or offload non-essential assets following mergers and acquisitions. Given the limited facilities in Hong Kong, investors and occupiers can look into conversions of building into medical offices, labs and high-spec cold storage for drugs, vaccines and medical equipment," Dr. Chin added.
Click here to download the full report.