(23 June 2021, Hong Kong) The Development Studio ("TDS") officially unveiled "42 TUNG ST." today, its latest residential development that features a timeless, elegant and aesthetically pleasing 23-storey building which stands in contrast to the hustle and bustle of the city.
Nestled in the quiet neighbourhood of POHO, Tung Street lies at the heart of a unique district with a rich history set within the vibrancy of a modern metropolis. Surrounded by a number of parks, contemporary art galleries and charming neighbourhood restaurants 1 ,"42 TUNG ST." provides a place of calm despite being in the midst of Hong Kong's urban core. This contrast gives the area a unique character which is further enhanced by green pockets and discoverable hidden alleyways.
The building is just a short walk from Central and the extensive MTR and bus network will connect residents to all corners of the city. If time allows, residents can choose a more leisurely way of travelling by opting for the Star Ferry or Tram. The building will comprise 13 apartments with 9 simplex and 4 duplex units. The project's expected completion date is end of September 2022, with units available for sale in early Q3 2021.
Tung Street links to Hollywood Road, which for generations has been a major hub for Chinese antique dealers and continues to provide the backbone to this diverse yet charming section of the city.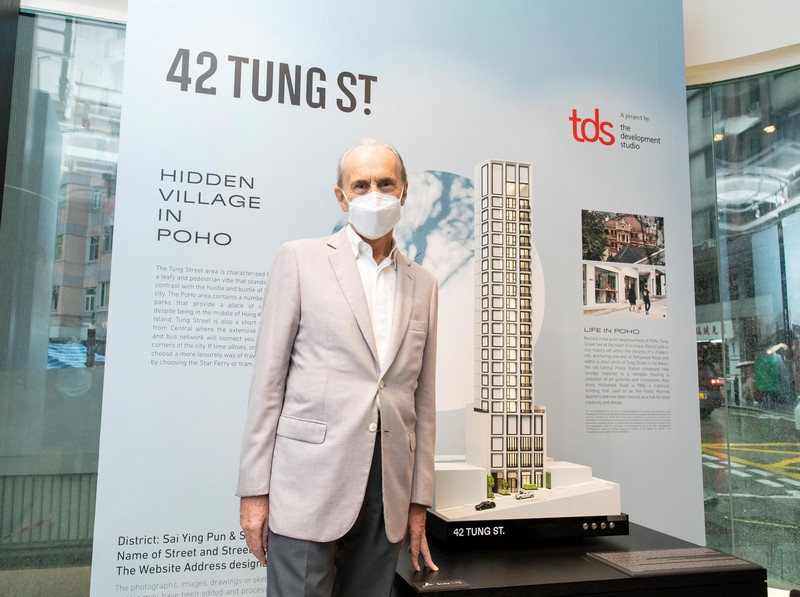 Keith Kerr, Founder and Chairman of TDS, said: "Prior to completing 28 Aberdeen St. in 2017 we were able to acquire two additional sites in Tung Street and Kennedy Road respectively. Since then, we have expanded the portfolio to include a beautifully-positioned commercial project on Hollywood Road and a luxury residential development in Repulse Bay. Today we are delighted to introduce the first of these projects to the market, '42 TUNG ST.'.
We have worked in close collaboration with our architects and professional consultants to produce a building reflective of the unique history of this area, comprising residential apartments which are carefully conceived with a keen eye on both usability and sustainability.
Alex Leung, Partner and Head of Projects of TDS, said, "42 TUNG ST. presents the market with an opportunity to live within walking distance from Central whilst enjoying a tranquil living environment in the unique POHO area.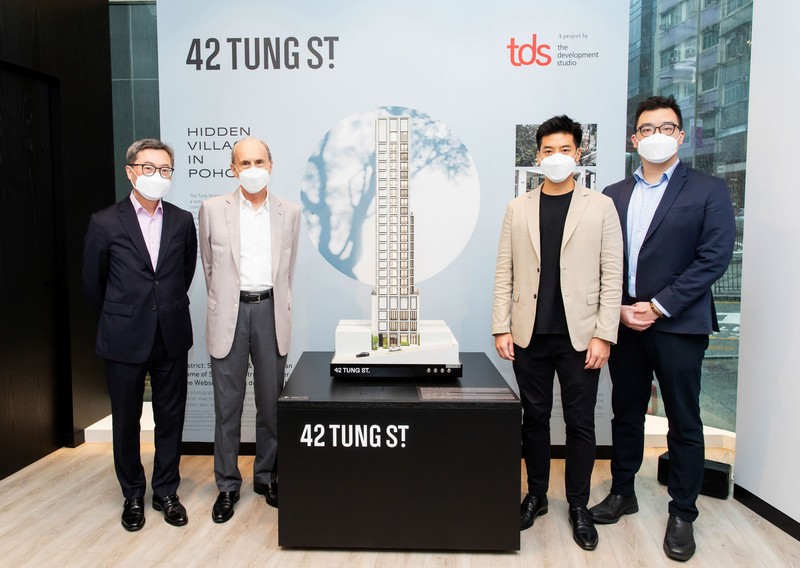 This exclusive development is nestled in an oasis hidden within the vibrant city centre, supported by a variety of shops, heritage buildings, parks and open spaces.
This project offers meticulously crafted two-bedroom simplex apartments and three-bedroom duplex apartments with expansive city views in this low-rise neighbourhood. Every apartment is served by an individual lift lobby that provides a high degree of privacy and security.
The natural light filled apartments are designed with a modern and timeless aesthetic that is carried through to the architecture of the building that will endure the test of time in the dynamic neighbourhood."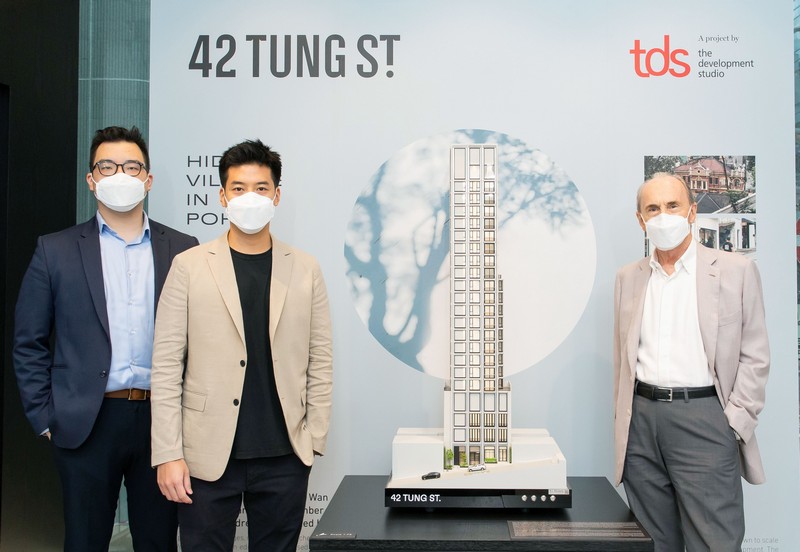 Winson Cheng, Head of Investment of TDS, said: "42 TUNG ST. offers 9 simplex units and 4 duplex units. The typical simplex unit has 2 bedrooms with 585sf saleable area whilst each duplex unit provides 3 bedrooms including 2 en-suite bathrooms with 1,157sf saleable area. The units are creatively designed with each served by an individual lobby, offering a unique private experience. All units are designed with large windows and kitchens fitted with Bulthaup 2 cabinet."
The sales office will open to public from 23 June 2021 at Unit B, UG/F, 49 Hollywood Road, Central.