(24 November 2022, Singapore) The average cost to fit out workspaces continues to rise, increasing by 4.5% year-on-year across the Asia Pacific region. According to JLL's APAC Fit-Out Cost Guide 2022/2023, the average fit-out cost per sqm now sits at US$1,159, up from US$1,109 last year.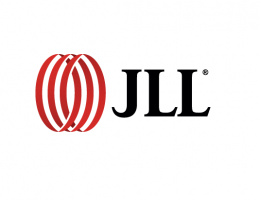 The biggest price increases were seen in Australia, Singapore, Malaysia and the South Asia markets. For the first time in half a decade, Sydney has overtaken Tokyo as the most expensive market in Asia Pacific for office fit-outs, with the latter having held the top ranking for five consecutive years.
According to the report, price increases in most markets were due to factors such as rising fuel and raw material costs, which influenced construction pricing in 2022. Supply chain disruptions and strict "zero-COVID" policies in Mainland China have also impacted production rates, timing, and material costs. At the same time, progress has been slowed by ongoing geopolitical tensions which have exacerbated energy and supply chain constraints, fuelling a second wave of price increases.
Martin Hinge, Executive Managing Director, Project Development Services, JLL Asia Pacific, says, "While most markets have returned to normality, many continue to face challenges that can be attributed to the pandemic. We expect these factors to continue to drive construction price inflation over the next 12 months."
With the continued hike in interest rates globally and financial instability of contractors and sub-contractors in many markets, there is further risk of consolidation and a reduction in competition. Meanwhile, the competition for talent intensifies and access to skilled and semi-skilled labour remains critical.
Hinge adds: "Current levels of price inflation are unsustainable, but as the supply chain stabilises and the increased risk of occupiers deferring projects leads to a consequent softening of demand, we expect that fit-out cost increases will moderate towards the end of 2023 when current challenges are expected to unwind. This is barring another significant economic event that could flatten or reverse current trends."
The continued quest for sustainable and employee-focused workplaces
Despite the price increases, JLL believes that companies will continue to invest in better quality workspaces to drive collaboration, attract and retain talent, enhance physical and mental health and wellbeing and what has been increasingly apparent is the prioritised investment on sustainability features and fittings.
"With collaborative working as one of the primary purposes of office space, JLL is committed to helping organisations transform their workspace to encourage both new and current employees to spend time in the office. In a hybrid working world, quality and employee-focused workspaces can be the difference that organisations need to get ahead in the talent war," says Hinge.
According to the Future of Work survey by JLL earlier this year, 80% of clients are spending more to improve sustainability ratings over the next 12 months, up from 70%. Meanwhile, spending on fit-out components such as partitions appeared to reduce year on year, as offices continue to evolve towards open plan spaces to drive employee collaboration.
"As organisations strive to reimagine their workplaces to adapt to the changing role of the office and reprioritise employees' well-being, we can expect to see greater commitment and spending on spaces and design elements that are instrumental in enhancing employee engagement – while simultaneously meeting climate targets," concludes Hinge.
To download the Asia Pacific Fit-Out Cost Guide 2022/2023, please click here.