(24 November 2022, Hong Kong) The Great Room has opened its new flagship location in Cheung Kong Center, Central. The approximately 21,000 sq ft premium coworking space is the company's second in Hong Kong after One Taikoo Place. It combines world-class aesthetics with intuitive services, catering to the unique needs of today's dynamic workforce.
Located on the 45th floor of the prestigious Cheung Kong Center, the new location has around 22 Dedicated Offices, including two enterprise units, as well as a Workhall with Hot Desks and Hot Offices. Amenities include well-appointed meeting and event spaces, a Nursing Room, private phone booths, premium high-spec ergonomic furniture, and dedicated video conferencing and AV equipment. The hospitality-led space will also have a full-time barista to offer around-the-clock specialty drinks for members. Dedicated Office Memberships start from HK$10,000 per desk/month while the city-wide Hot Desk Membership starts from HK$3,600/month. A Virtual Office Membership costs HK$900/month, and a Day Pass is available for HK$400.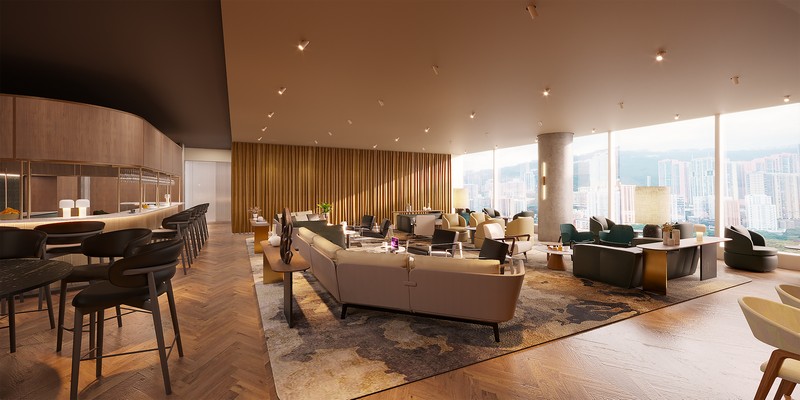 "We grow where our members want to grow their businesses. Many decision makers for the Asia-Pacific region with a strong business presence in the Greater China region still reside in Hong Kong," explained Jaelle Ang, Co-founder and CEO of The Great Room.
"As travel opens up again, we have noticed that there is a growing demand for coworking spaces with flexible amenities across the region that can deliver a seamless experience. This is why it is imperative for The Great Room to provide an expanded network of spaces to cater to this demand. With fewer travel restrictions in place, we have seen members from across the globe inquiring about our spaces in Asia-Pacific."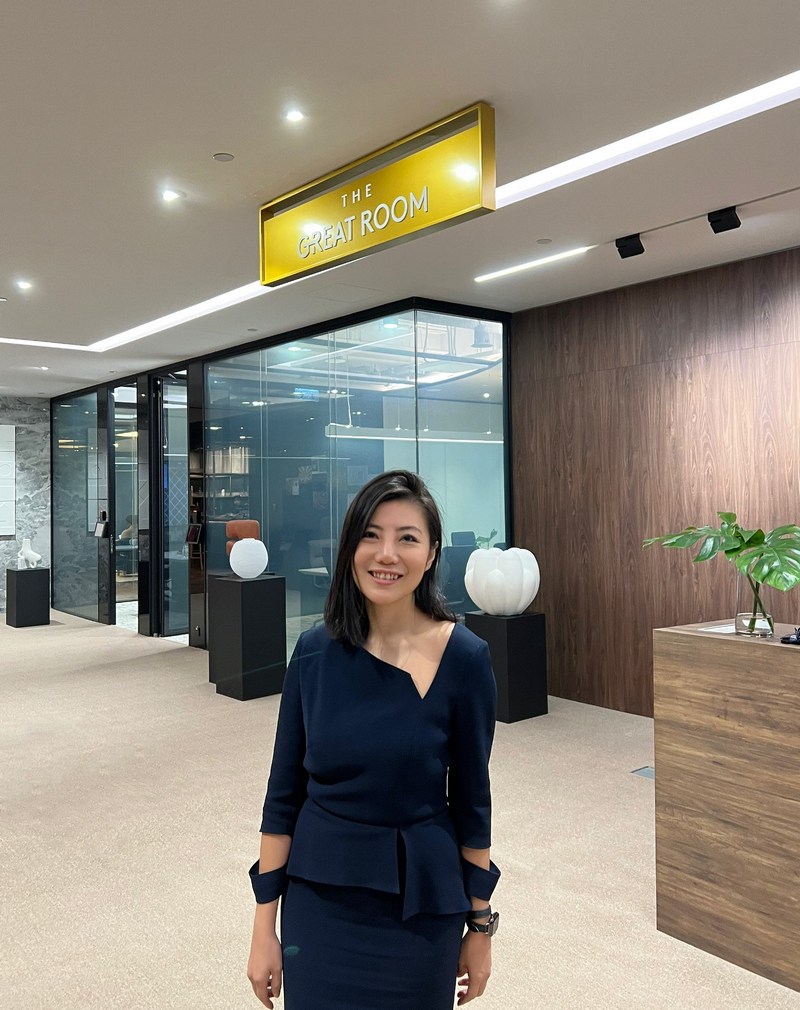 Best-in-class amenities and city-wide access for members
The Great Room at Cheung Kong Center targets clientele from a diverse mix of innovation-driven industries – including technology, finance, legal and professional services – who are seeking the opportunity to establish meaningful connections with Fortune 500 companies in the neighbourhood. It offers flexible membership plans to meet the unique needs of different types of businesses, on top of access to The Great Room at One Taikoo Place and its enterprise-grade amenities.
The Great Room at Cheung Kong Center is the company's 8th location in Asia and one of three locations opening across the region in the coming months. This underscores The Great Room's hyper growth as it prepares to meet demand brought on by the reopening of borders throughout the region, the resumption of business travel, and the shift toward flexible and hybrid work models brought on by the pandemic.
"The future of work is about flexibility, freedom and experience, allowing employees to choose where they work, when they work and how they work best," said Jaelle Ang, Co-founder and CEO of The Great Room. "Pre-pandemic, this was a 'nice to have'. In the post-Covid era, there is no return to before – it is crucial for companies to provide access to a distributed network of workplaces designed for collaboration, productivity and deeper engagement."
The Great Room's other new spaces in Asia, due to open in Spring 2023, include a four-storey conservation shophouse in the heart of Singapore's Chinatown area and a forward-looking space in the prestigious LEED Gold & Well Gold Certified Park Silom retail, dining and office hub in Bangkok, Thailand.
The Great Room was recently acquired by CBRE-backed Industrious, making it part of a global network of over 150 flexible workplaces across key markets in Europe, North America and Asia-Pacific. Its rapid expansion in Asia demonstrates its commitment to the highest customer satisfaction in the industry, to meet the needs of an ever-evolving metropolitan workforce.