PHUKET, Thailand – The 12th Phuket International Boat Show presented by Thailand Elite came to a close yesterday after four busy days of deal-making at Royal Phuket Marina. Thousands visited the Show daily, re-writing the record books, emphasising the Phuket International Boat Show (PIMEX) as Asia's leading consumer boat show.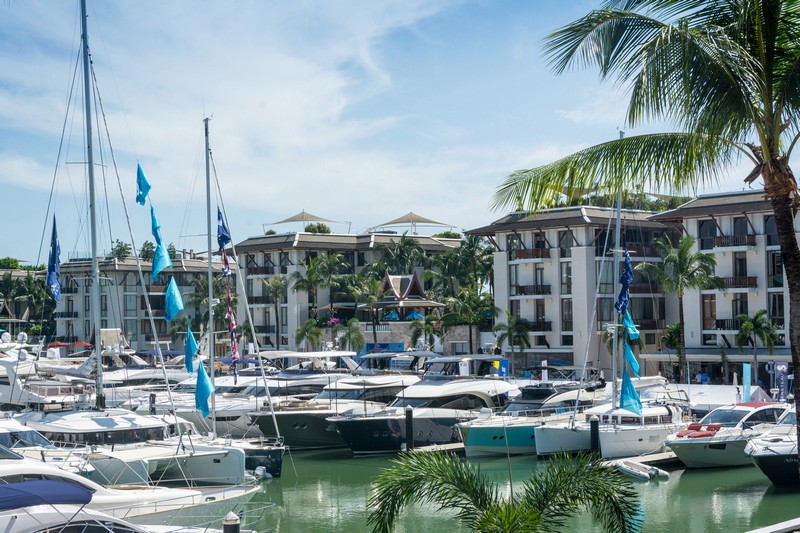 A record of more than 5,000 visitors – verified by an independent auditing company at the Show – made PIMEX 2015 the biggest yet. But for the organisers, numbers is only part of the story.
"We're very happy with the turnout, and with over 5,000 independently verified visitors this year it is one of the busiest Show's to date. However, our focus for PIMEX goes beyond the numbers. Our focus is on attracting quality visitors, the type with an interest in the offerings at the Show and those who have purchasing power," said Mr. Andy Dowden, PIMEX Show Director. "Having talked to many people at the Show, the feedback from exhibitors and the interest from serious buyers has been very encouraging. We expect there to be a lot of business done after the Show as a result of leads made at the Show."
Following record numbers of 2,000 visitors on the first day, thousands of interested buyers from within Thailand and overseas each day enjoyed the offerings onshore and in-the-water, with visitors continuing to arrive long into the evening. Confirmed sales at the Show include real estate, products by Sea-Doo and Quadski, lots of interest in brokerage boats and with offers made, as well as contracts signed for new builds and luxury cars.
The boardwalk at Royal Phuket Marina was abuzz from opening to closing, and long into the nights, with a collection of pop-up bars and eateries complementing the established restaurant outlets. The marina atmosphere was accentuated by a packed in-water display of 51 boats.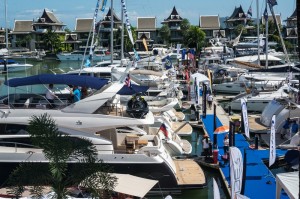 "The quality of boats on display included many of the top brands from around the world as well as Thailand's leading dealers and brokerages. With boats from 32-foot to 112-foot the variety was impressive, as was the 17 boats over 20 metres in length – another record for PIMEX," added Dowden.
"with 51 boats displaying, the in-water space for the Show was close to full. We are already looking at expansions in-water for 2016 and new ideas onshore which will increase the available exhibition space and also enhance to the visitor experience."
Dates for the 13th Phuket International Boat Show are set: 7th to 10th January 2016 at Royal Phuket Marina.
For more details, visit www.phuketboatshow.com or www.facebook.com/PIMEXPhuketInternationalBoatShow.