(Hong Kong, 22 December 2014)Organized by The Hong Kong Institute of Architects (HKIA), and sponsored by Create Hong Kong (CreateHK) of the Government of the Hong Kong Special Administrative Region (HKSAR), the HKIA Cross-Strait Architectural Design Symposium & Awards 2015(CADSA) will be staged on 28 March 2015 at JW Marriott Hotel Hong Kong.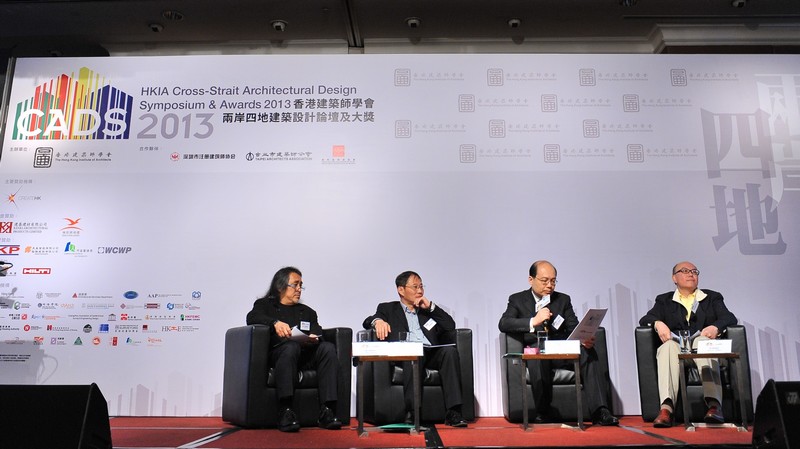 In collaboration with Guangzhou Association of Geotechnical Survey & Engineering Design, Shenzhen Registered Architects Association, Taipei Architects Association and The Architects Association of Macau, the HKIA sets the theme of 'Architecture, Culture, Place…' for the CADSA, which aims to celebrate and recognize design excellence in the Mainland, Taiwan, Macau and Hong Kong over the past 10 years that contribute to better living, economic and social environment, and the building of a body of knowledge amongst the practitioners and public through innovative and creative architectural designs.
Mr. Daniel CHI Wuh Cherng, FHKIA RA, Chairman, Organizing Committee of CADSA 2015, remarks that, "This is our second time to host the Cross-Strait Architectural Design Symposium & Awards. Riding on the successful experience of the first edition, it is expected that the event could attract attendance of architectural elites from the four regions and promote exchange amongst these professionals."
"We are delighted to announce that the Honorable LEUNG Chun Ying, GBM, GBS, JP,
Chief Executive of the HKSAR, would be officiating at the opening of the symposium, and the Honorable John C. TSANG, GBM, JP, Financial Secretary of HKSAR, would be officiating at the Awards Presentation Dinner." Winners will also be announced at the same evening.
Cross-Strait Architectural Design Symposium (CADS)
The Symposium 2015 is conceived as a vital platform to assemble the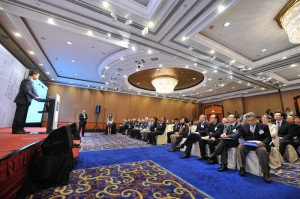 eminent and well experienced architects from the Cross-Strait regions as the Speakers of the Symposium to foster exchanges through discussion and learning from each other, in order to promote the architectural design in the Cross-Strait regions to the international arena.
The Organizing Committee of CADSA 2015 has developed the theme of "Cross-Strait Architecture-Present-Future" for the panel discussion of the Symposium. It will explore how architects inherit the past and build the future, in order to determine the right paths of their own. The morning session of the Symposium will be a retrospection of journeys of architects from the four regions, concluding their gain and loss over the past half-century. In the afternoon session, the speakers and participants will look ahead at the future and discuss how to stride further towards the world arena.
For more information about CADSA 2015, please visit CADSA official website http://www.cadsa.com.hk.