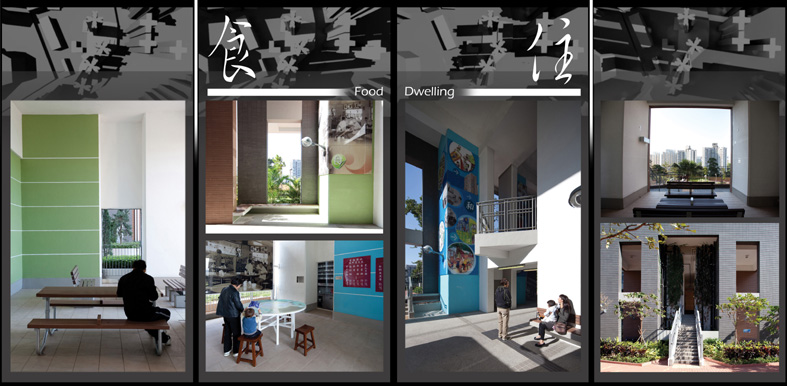 Project: Redevelopment of Lam Tin Estate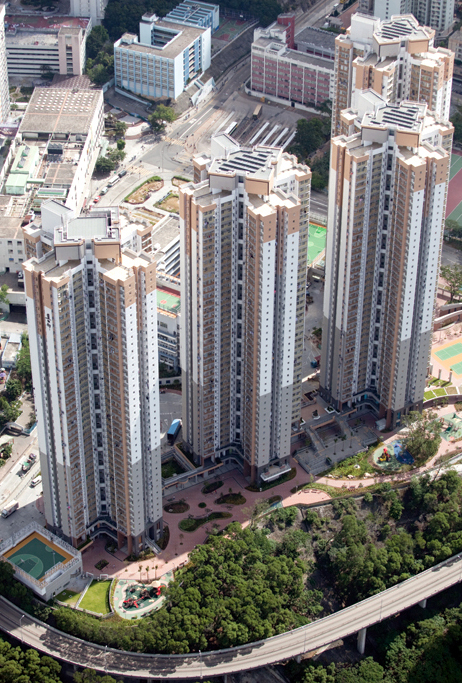 Lam Tin estate is the last phase of the Lam Tin area redevelopment which was completed in June 2009. The estate occupies an area of 27,000 square metres and has four nonstandard 40-storey residential buildings, providing 3,036 units. 
Building Excellence for green and harmonious living was the main theme of the estate design, with features including the largest grid-connected photovoltaic (PV) system in public housing in Hong Kong, adoption of microclimate studies in estate design and extensive community engagement throughout the redevelopment process. 
Partnering with the residents, project team, contractors, academia and other stakeholders was the major driver towards excellence in quality for this project.
Active participation of all parties at all levels enriches the estate design in all facets, preserving trees and nostalgic memories in the community.
Resident surveys indicated that the estate brought urban improvement that fulfilled residents' needs and the community's expectation in this era. 
The developer created a sustainable and harmonious community and brought job satisfaction to the project team and construction team.