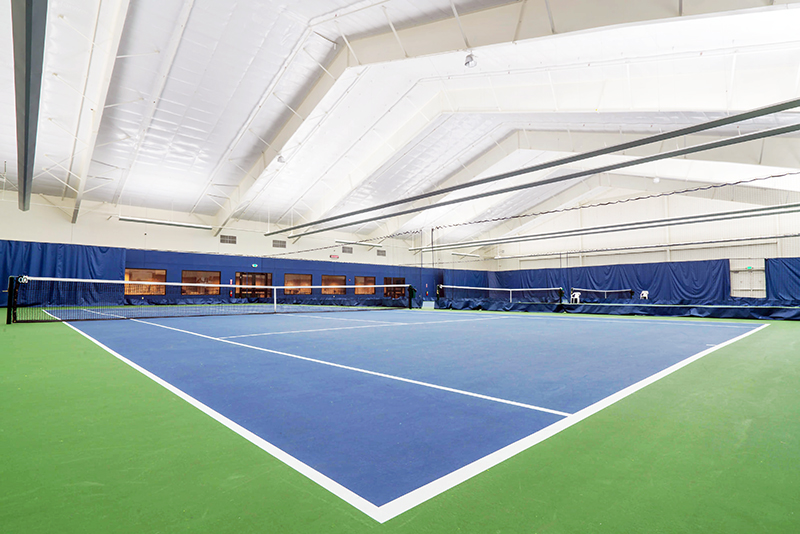 Improving the energy efficiency of large public facilities may not be as simple as making the switch to LEDs. Most LED lighting options require replacing all the property's current fluorescent fixtures, which not only is wasteful but also costly. As not all LEDs are created equal, unsuspecting facility owners could fall victim to potential downfalls like poor lighting, inadequate light distribution, dark spots, equipment failures, and lumen maintenance issues.
(按此瀏覽中文版)

When the International Tennis Hall of Fame in Newport, Rhode Island, the United States, planned to relamp the entire facility with a more energy-efficient solution, its owner representative Daniel Paquette balked at the thought of changing all the fixtures. "We wanted the efficiency of LED lighting, but the prospect of replacing every fixture in order to achieve our goals of better light and energy savings, was not the way we wanted to go," he said.
This attitude shifted when he discovered the lighting solutions of ThinkLite, a proprietary technology that Building Solutions Ltd is implementing across Asia. The reaction of his team had been positive as the LEDs "provided more even light, increased foot-candles at court level and with no lighting hot spots." Most importantly, the old fixtures did not have to be discarded. ThinkLite LED lightings were retrofittable to all the light tube fixtures that originally lit the tennis courts at the Hall of Fame, saving much cost and time.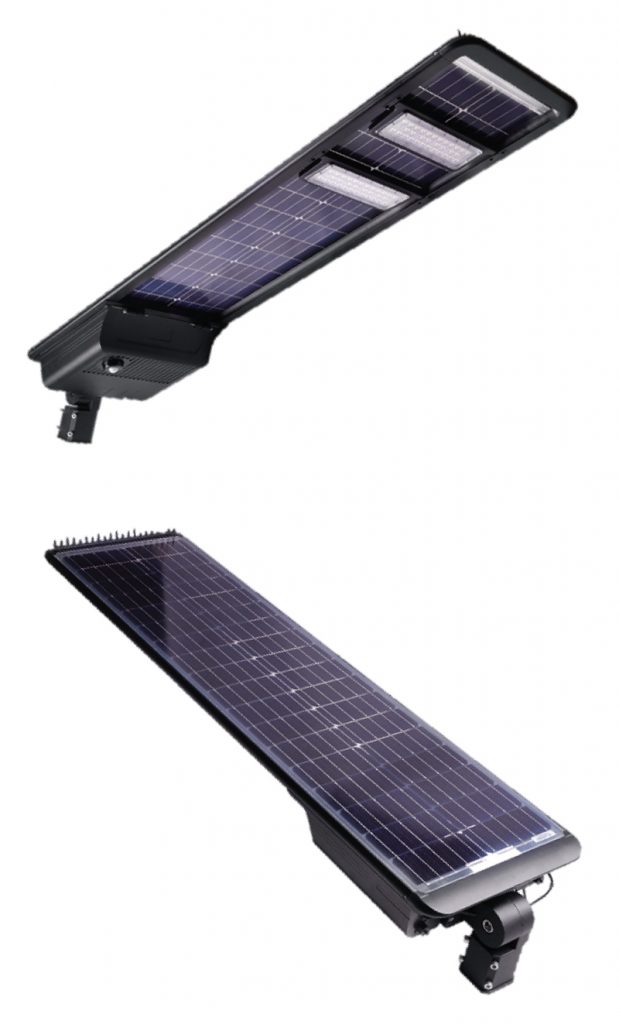 They also came with a five-year warranty that saves maintenance cost. The energy saving achieved was over 50% from the better and brighter ThinkLite lightings, complete with industry-leading 93 CRI (Colour Rendering Index.)
For Bogota Racquet Club in New Jersey, the savings in energy cost paid back the investment within one and a half year. Ognen Nikolovski, General Manager of the club, said, "We did not have to replace any fixtures with the ThinkLite solutions. This resulted in huge savings for us and we were able to complete the installation without much disruption to our members. Keeping the old fixtures is a great differentiator for us and reinforces our green commitment as we are not retiring old fixtures to landfills to go with efficient LEDs. The ThinkLite LED lamps were so effective that we reduced the total number of lamps needed to effectively illuminate the clubs by 30%."
By replacing the lighting in sports centres with Thinklite technology, the energy savings had turned out to be significant for Lasell University in Massachusetts.
According to Diane Parker, the university's Associate VP of Finance, "ThinkLite's innovative technology replaced 1000W Metal Halides with 240W high output T5 LEDs, reducing Lasell's electric consumption by 76%."
Carparks offer significant energy savings and environmental benefits from retrofitting ThinkLite LED lights. Joe Bertoni, Chief Engineer of Prudential Tower, Boston Properties in Massachusetts, said, "We went from 32W fluorescent to 8W ThinkLite LED with no sacrifice of light quality. That's quite an accomplishment. For every watt we decrease, we save approximately US$11,000 in monthly lighting cost. So, to go from 32 to 8 watts is a huge financial win for us and brought our project ROI to approximately one year."
Michael McGloin, Director of Operations at the real estate services firm Jones Lang LaSalle, said, "Boston's well-known 1 Post Office Square was retrofitted with ThinkLite T8 LED HO tubes. All ten floors of the parking garage consisted of vapor tight fixtures with T8 Fluorescent tubes. ThinkLite was able to increase the overall brightness of the garage with their 131 Lumens/Watt high output T8 LED lamps, allowing the garage to improve their light levels by 20%, while maintaining all of the existing fixtures."
Wilkes Passage, a premier building with luxurious condominiums in Boston, also reaped the cost benefits of using Thinkite LED lights. Brian Tripp, General Manager of Wilkes Passage, said "Last year we saved US$40,000 and this year we will save another US$50,000 just in energy alone."
From solar powered LED street lights that completely take the lights off the grid (uses 0 Watt of electricity from the power grid), to LED panel lights for data centres, offices, hospitals and all built environments, ThinkLite LED technology offers higher energy savings, much longer service lifespan, better light quality and contributes more to the environment than other lighting products.
Building Solutions Ltd is the exclusive ThinkLite technology partner in Asia. J.S. Gan, Building Solutions Ltd's Managing Director, said, "BSL actively develops and participates in projects that contribute towards carbon net zero. As a solution provider of proven and innovative products, we focus on contributing towards the global priority of tackling climate change."
For further information, please visit www.hkbsl.com.