(22 May 2018, Singapore) Future Cities Laboratory brings iconic 'green' buildings in Singapore to the most renowned architectural event on the international stage – the Venice Architecture Biennale. The presentation of these buildings goes beyond their physical attributes, providing insights into their urban design, architectural, environmental, social, and economic impacts.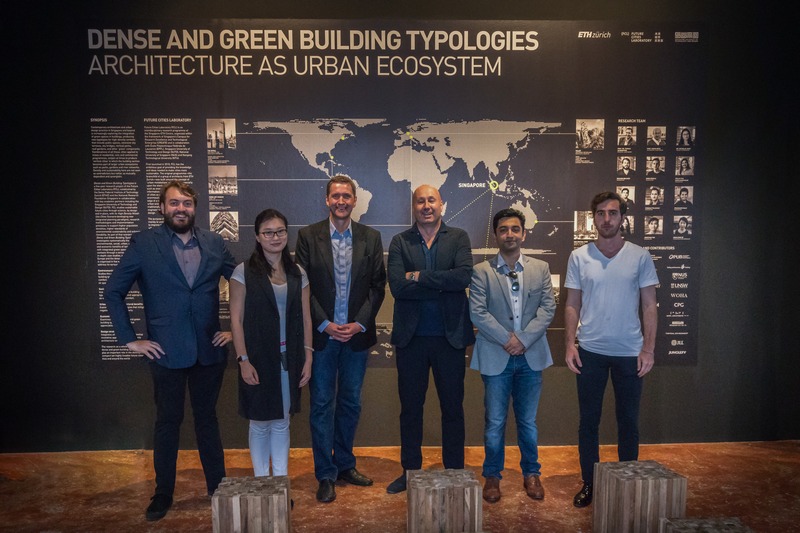 'Dense and Green Building Typologies: Architecture as Urban Ecosystem' is part of the 'Time Space Existence' exhibition hosted by the European Cultural Centre (ECC) at Palazzo Mora in Venice. It is presented as part of the 16th Venice Architecture Biennale from 26 May to 25 November 2018.
The integration of green spaces in buildings is increasingly being explored in contemporary architecture and urban design practice in Singapore and beyond. This produces new building types for high-density environments that include public spaces, extensive sky terraces, sky bridges, vertical parks, roof gardens, and other 'green' components.
Combinations of these green features, often applied to mixes of residential, civic, and commercial land use, conjoin at times to produce 'vertical cities' in which the building section becomes part of larger urban ecosystems such as parks, gardens, and river networks. As such, density and sustainability are not contradictory, but rather, are mutually dependent and
synergistic.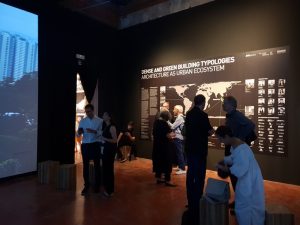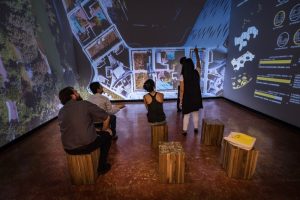 "Beyond the beautiful green façades, greenery in and around buildings in fact provides real benefits on many fronts", says the project's principal investigator, Prof Dr Thomas Schroepfer from the Singapore University of Design and Technology. "We are interested in understanding them, so that we can better develop strategies for the built environment to enhance sustainability and achieve high liveability for the city and its inhabitants.
The advent of green buildings in Singapore is aligned with the Nation's efforts in shaping it into a 'City in a Garden'. The buildings featured in the exhibition, with landscape features thoughtfully integrated into their design, were built in the last 10 years and have risen to become icons of the new generation of 'green' buildings in Singapore. They include Oasia Downtown, Khoo Teck Puat Hospital, Punggol Waterway Terraces I, Solaris at Fusionopolis, Skyville @ Dawson, and The Interlace.
"Green buildings are very quickly becoming the new norm in densely-built Singapore", says the project's co-principal investigator, Prof Sacha Menz from ETH Zurich. "The concerted effort and speed at which this is happening is still unheard of in other parts of the world and we think it is important to bring these green buildings and the ideas behind them to the world stage."
Indeed, the exhibit takes visitors beyond the facade of these buildings to 'behind the scenes'. A series of interviews with architects and landscape architects involved in these projects, such as Tan Shao Yen of CPG Consultants, Richard Hassell of WOHA, and Henry Steed of ICN Design International, provide important insights to the inspiration, rationale, and design concepts behind these buildings.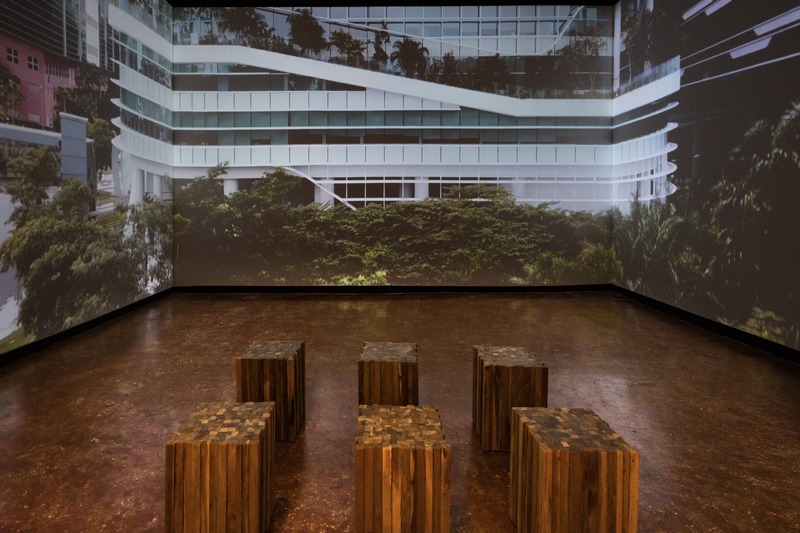 The six projects are among the cases studied as part of the 'Dense and Green Building Typologies' research project at the Future Cities Laboratory (FCL), in collaboration with the Singapore University of Technology and Design (SUTD). The research project seeks to develop design strategies and innovative approaches to high-density architecture and urban design, taking into account the range of benefits of greenery in and around buildings, including: urban design, architectural, environmental, social, and economic benefits.
The FCL is a programme of the Singapore-ETH Centre, jointly established by ETH Zurich – the Swiss Federal Institute of Technology Zurich and Singapore's National Research Foundation, as part of its CREATE campus.