(25 June 2019, Hong Kong) Prime office rents in Asia's major central business districts are again the world's most expensive according to CBRE. The company's Global Prime Occupancy Costs report, which tracks the cost of leasing prime office space globally, concluded that 6 of the world's 10 most expensive office markets are found in Asia, supported by factors including continued economic growth, job gains and limited availability of prime space in certain markets.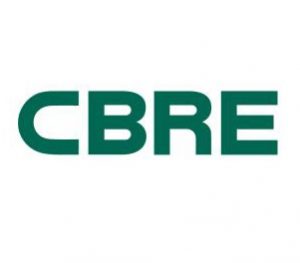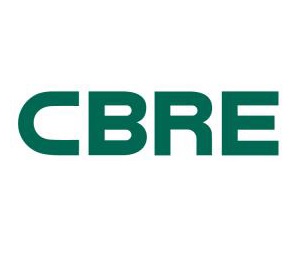 For the fourth year, Hong Kong's Central district retained the top spot as the world's most expensive market for prime office rents ($322 per sq. ft. per year) despite more recent evidence of moderating prices, ahead of the world's second most expensive office market, London's West End ($222.70). Hong Kong's Kowloon ($208.67) district also continued to perform strongly in the year ending March 31, standing as the third most expensive prime office market globally. Beijing's Finance Street ($187.77) in fifth place, Beijing's Central Business District ($177.05) in sixth place, Tokyo's Marunouchi/Otemachi district ($167.82) and New Delhi's Connaught Place ($143.97) rounded out Asian markets in the top 10 globally.
Top 10 Most Expensive Prime Office Markets (In US$ per sq. ft. per year; as of Q1 2019)
Hong Kong (Central), Hong Kong322
London (West End), U.K.222.7
Hong Kong (Kowloon), Hong Kong208.67
New York (Midtown Manhattan), U.S.196.89
Beijing (Finance Street), China187.77
Beijing (CBD), China177.05
New York (Midtown – South Manhattan), U.S.169.86
Tokyo (Marunouchi/Otemachi), Japan167.82
New Delhi (Connaught Place – CBD), India143.97
London (City), U.K.139.75
Singapore was the Asia region's largest gainer in terms of prime office prices, growing by 17.3% year-on-year to $114.28, despite recent stabilization. Ho Chi Minh City (9.6%) and Hanoi (8.8%) also featured in the top 20 fastest growing office rental markets. Notable year-on-year declines in Asia included Jakarta (-7.3%), Shanghai's Pudong (-0.9%) and Shanghai's Puxi (-0.5%).
"Asia Pacific is again recalibrating the global benchmark in prime office rents as demand and supply dynamics continue to prompt prices to hit new heights across core business districts," said Ada Choi, Head of Occupier Research, Asia Pacific, CBRE. "As corporations continue to look to attract and retain talent by securing office environments of the highest quality, we expect this momentum to carry over into 2020 despite macroeconomic and geopolitical headwinds."
"While Central has long been a premier office location, occupiers are now presented with many other cost-effective options in the city including Hong Kong East and Kowloon East where high quality new office developments are available at a fraction of the cost of Central," said Alan Lok, Executive Director, Advisory & Transaction Services – Office Services, CBRE.
"Decentralization has been and will remain a key trend in Hong Kong's office leasing market as companies balance a flight-to-quality approach leveraging on the improved connectivity between the core and emerging submarkets," said Marcos Chan, Head of Research, The Greater Bay Area and Hong Kong, CBRE.
The biggest gainer within the top 10 was Midtown Manhattan ($196.89) in New York City, which climbed to the fourth most expensive market this year from the sixth last year as companies sought prime space in Midtown corridors and the new Hudson Yards mixed-use development.
In total, of the 122 markets tracked by CBRE, 85 registered cost increases. CBRE's annual Global Prime Office Occupancy Costs report found that average costs for leasing the best office space in each market's best location increased by 3.6 percent globally in that 12-month period, outpacing the year-earlier gain of 2.4 percent.
Asia Pacific registered a 3.3 percent increase, nearly doubling its growth rate of the prior year.
CBRE defines Prime Office Occupancy Costs as the cost – rent, local taxes and service charges – to occupy the highest-quality office space in each market's highest-quality location. Prime real estate costs can be a gauge of a market's high end – and sometimes of the broader market.
To read the full report, click here.