International real estate consultancy Savills has successfully concluded the en-bloc sale of East Tower and East Villa of One HarbourGate at 18 Hung Luen Road, Hong Kong following the record transaction last year of the West Tower, also concluded by Savills.  The purchaser is Cheung Kei Group. 
The transacted price is HK$4.5 billion, which includes the naming rights to the building. The East Tower is composed of a 15-storey office tower and 2-storey retail villa, spanning areas of 254,000 sq ft and 26,000 sq ft respectively.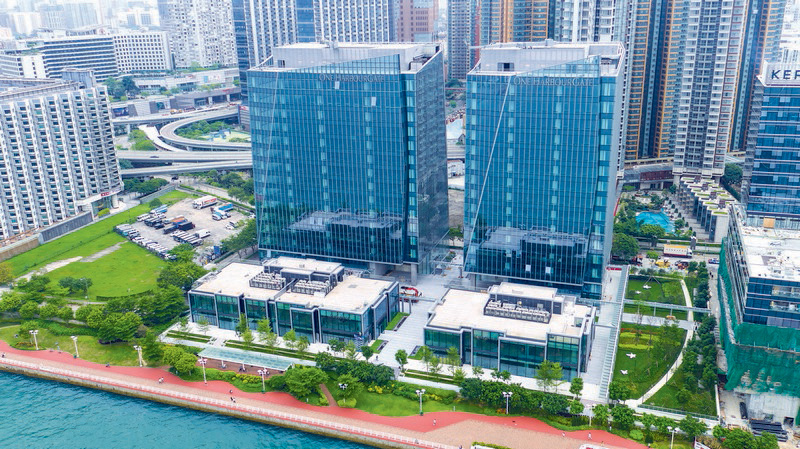 Raymond Lee, CEO of Greater China, Savills said:  "We are delighted to have been chosen as the consultant for Cheung Kei Group in their headquarters search in Hong Kong.  We are also honoured to work with Wheelock Properties again. Their avant-garde design and architecture of office buildings in Hong Kong has been beyond compare, which in return, enticing the appetite of potential investors and buyers."
Raymond continued by saying that, throughout the whole process, he relied on senior staff from various business units to offer a one-stop solution for the client which included consultancy and price negotiation.  "We are also happy to offer after-sale leasing and facilities management services so clients' cost base can be lowered."
It is worth mentioning that within the eight months since November last year, Savills has successfully concluded three significant transactions amounting to over HK$14.1 billion.  These transactions include the sale of West Tower of One HarbourGate (HK$5.85 billion), East Tower of One HarbourGate (HK$4.5 billion) and NWS Kwai Chung Logistics Centre (HK$3.75 billion).