(Hong Kong, 20 April 2016) RICS (Royal Institution of Chartered Surveyors) released its 10th annual study of the real estate industry in Asia, the "Rewards & Attitudes Survey 2016". Young professionals seeking lucrative employment opportunities in Asia will be encouraged by the property sector where employers are willing to pay 20% more to secure the best people, based on survey results. The surveying field and built environment are a future hotbed for young talent, based on responses and hiring needs.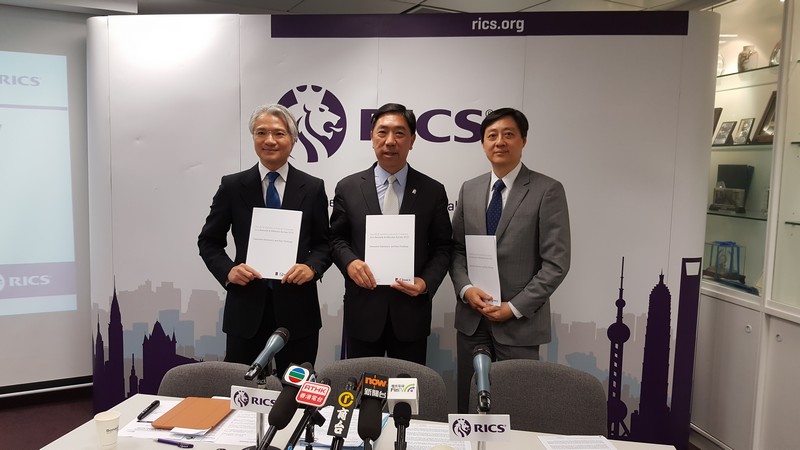 The survey reflected that average annual salary of property professionals reached USD95,480 (approximately HKD744,744), representing a 1% increase from last year. Despite Asia experiencing overall average gains, the numbers have declined in Hong Kong, Singapore and Malaysia. Average annual salary of property professionals in Hong Kong dropped by 1.7% to USD93,923 (approximately HKD 732,599 in 2016), and was 1.6% below Asia's overall average salary level. Average annual salary of professionals in Malaysia was the lowest among all surveyed countries: USD52,558 (approximately HKD409,952. Professionals working in China recorded a huge raise of 3.5% to USD96,797 (HKD755,017).
Salary inflation was highest amongst the 18-24 age group. The average salary of junior and entry level employees  rose by 46.7% this year. Those with a RICS qualification earned a 12.1% higher average base salary (USD106,627/ HKD831,691) compared to those without one, who earned USD95,087 (HKD741,679) on average.
Despite the differences in salary increment levels among countries, the job satisfaction rate among real estate professions showed positive employee sentiment, with 80% of respondents reporting they are fairly or very satisfied with their current job. One possible cause of the upswing is the increase in bonuses with 57% reporting an average bonus of over US$26,000 (HKD202,800). The incentives that attracted respondents the most were company management style (69%), importance of job responsibilities (64%), opportunity for career progression (62%), and the availability of exciting work or projects (60%).
"All firms are doing their best to recruit a new work force and retain talents so as to tackle the labour shortage issue. To bridge the gap, RICS always encourages employers to offer clear visions on career path for new comers so as to retain the best talents. RICS organises career advice session every year during our annual conference, which serves as an effective platform for undergraduates to obtain latest information on employment opportunities.  . It has grown to become one of the most popular focuses of our conferences over the years," said Mr Andrew Lee FRICS, Chairman of RICS Hong Kong Board.
RICS announced its reportentitled "Our changing world: Let's be ready" last year, which specifically analysed and listed out challenges for the industry in the next 15 years. Among the challenges identified, how to win the war for talent and how to develop strong leadership, were both considered crucial areas to work on. RICS, as a global professional body, will work closely with the Government and industry professionals to tackle the challenges and nurture more talents for the future.
"Asia remains a key target destination for real estate professionals many of whom are assessing opportunities to further develop their careers. Given current volatility in global markets and the heightened effects of currency fluctuations in an interdependent region it is encouraging to see organisations are prepared to invest heavily in their future talent," said Mr William Glover, International Director, Macdonald & Company.