(17 March 2023, Guangzhou) Swire Properties and the South China University of Technology (SCUT) launched "The Creative Transformation of Taikoo Hui Guangzhou" Places Impact Report today, an in-depth analysis of the definitive effects that Swire Properties' placemaking and placekeeping efforts have had on the neighbourhood. The report also offers insights into the development's future role as a high-end commercial landmark in the Greater Bay Area; one that drives pioneering business practices and fosters unique arts and culture and lifestyle experiences.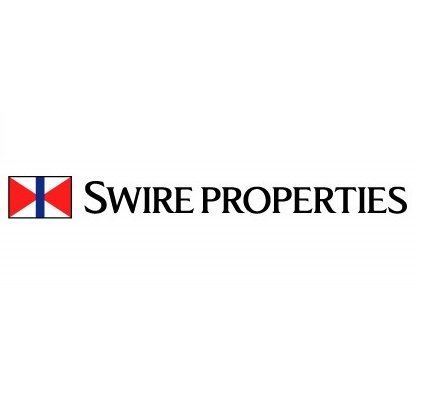 As Swire Properties' third Places Impact Report, this detailed review once again applies the Company's proprietary "Places Impact Framework" to explore the four dimensions of place – Vibrancy, Livelihood, Wellbeing and Resilience. The objective was to evaluate how Taikoo Hui, Guangzhou has changed over time and to assess its competitiveness compared to other commercial complexes in the city.
For this edition, a new "Social Media Data" indicator has been adopted to complement the series of research indicators used in the two previous reports. This new "value" is an important reflection of today's marketplace, especially the online space.
HIGHLIGHTS:
The pandemic has highlighted the importance of making and maintaining human connections. A great place therefore requires a well-designed physical infrastructure, in tandem with diverse and dynamic offline and online programmes;
The design of the physical space is crucial in making a great place. For Taikoo Hui, Guangzhou, its multi-layered design enables a high degree of mixing and connectivity throughout the complex. The excellent integration of office and hotel portions to the mall helps to enrich its customer profile;
Continuous programmes and initiatives, such as contemporary cultural exhibitions and events in public spaces, foster innovation and culture and encourage new ideas and trends. They also help deepen relationships with the surrounding communities and local authorities;
A well-established place helps increase pedestrian footfall and promotes a shift in urban gravity and commercial activity. In Taikoo Hui, Guangzhou's case, there has been an eastward shift along Guangzhou's Tianhe Road, which has generated positive momentum and encouraged the development and expansion of the Tianhe Road Commercial Zone.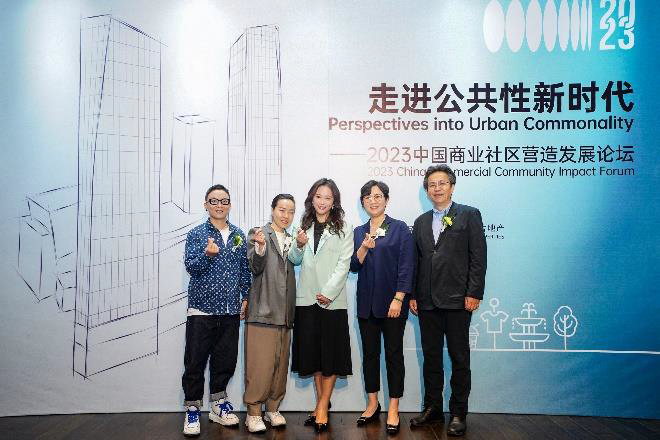 Jessica Huang, General Manager of Taikoo Hui, Guangzhou, said, "We're delighted to partner with SCUT to create a Places Impact Report for Taikoo Hui, Guangzhou. This collaboration has deepened our understanding of what makes a great place. With this in-depth research to hand, we're excited to continue to create and maintain high-quality and vibrant places that serve our communities and contribute to building resilient cities."
Sun Yimin, Master of National Engineering Survey and Design, Deputy Director of Urban Planning Society of China, and Former Dean of the School of Architecture of SCUT, said, "This is the first time SCUT has partnered with an experienced real estate developer to carry out a places impact assessment for a large-scale urban commercial complex. Our collaboration was a great success, and the results are a shining example of the combination of academic and practical research. This exercise has enabled us to determine the factors that create high-quality communities and cities for the future, as well as to explore scientific and practical ways to carry out urban regeneration and drive innovation."
A key initiative under Swire Properties' Sustainable Development 2030 Strategy, "The Creative Transformation of Taikoo Hui Guangzhou" is the Company's third Places Impact Report. The first and second reports featured Taikoo Place in Hong Kong and Taikoo Li Sanlitun in Beijing, and were released in 2020 and 2021 respectively.
Located in Tianhe District, Taikoo Hui in Guangzhou is Swire Properties' first retail-led, mixed-use development in the Chinese Mainland, comprising a premium shopping mall, hotel and two office towers. Since its opening in 2011, the development has successfully introduced over 200 first stores in Guangzhou and the Chinese Mainland. Currently, 83 brands have selected Taikoo Hui as their only store location in Guangzhou. 74% of the retail mix includes international, Hong Kong or Macao brands while multi-national companies account for nearly 80% of the office tenants, making Taikoo Hui, Guangzhou a truly international, mixed-use landmark in the city.