(16 January 2020, Hong Kong) The Hong Kong Institute of Surveyors ("HKIS") is launching the first HKIS Best Development and Conservation Award 2020 ("BDCA"). This year's theme, "Surveying Excellence in Development and Conservation" addresses BDCA as a pioneering award that recognises exceptional achievements and excellence of construction projects related to both development and conservation.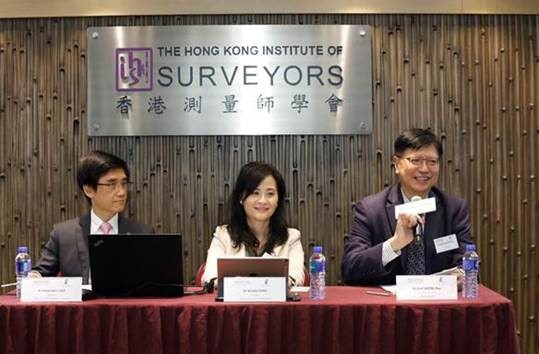 Sr Winnie SHIU, President of the HKIS, said, "It is the first time ever for the HKIS to host an award in the name of the Institute, I am privileged to be the one bringing together the six divisions and paying tribute to the surveyors who have made substantial contributions in sustainable development and conservation."
Not only will the BDCA support the Sustainable Development Goals 2015 set by the United Nations, but also promotes the professional image of surveyors from the various divisions; recognises their untiring efforts contributed to development and conservation; and raises the public awareness of conservation in development projects.
The Award is designed to address the contribution of surveyors from various backgrounds throughout the development cycle, BDCA's five award categories are named after each stage: (1) Planning; (2) Pre-construction; (3) Construction; (4) Sales & Leasing; and (5) Post-occupation.
Sr Alexander Lam, HKIS BDCA 2020 Organising Committee Chairman, added, "The Award focuses on the use and application of surveying knowledge and/or professional expertise across the disciplines in the respective phases within the project development cycle, of which brought about economic, environmental and social sustainability."


Details on the award categories, the latest jury panel, and further information can be found at www.hkisbdca.com.hk.