As consumer patterns change, developers and tenants look to maximising investment with physical creativity and more targeted shopping experiences.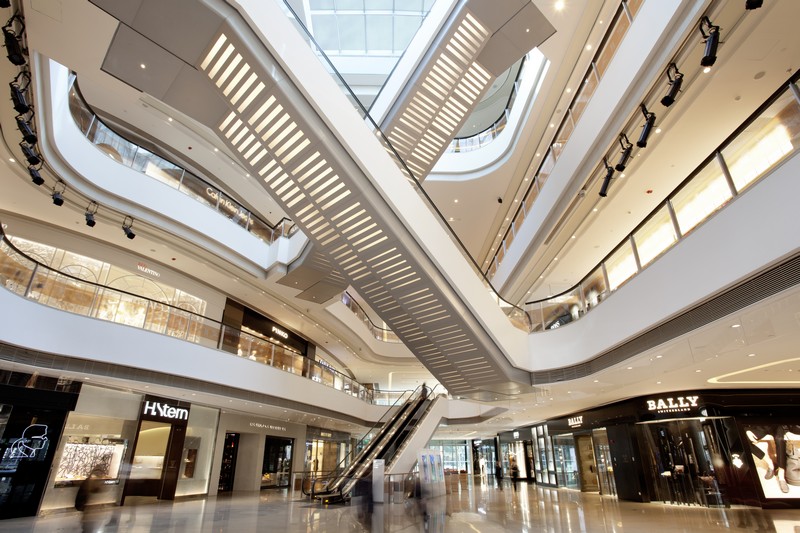 It comes as no surprise to anyone that retailing is a fine art. The where, what and how of a major multinational's decision to open a shop in Jakarta, Beijing or both has dozens of elements to consider. Laypersons may boggle or outright scoff at the presence of multiple Chanel stores in Hong Kong but there's method to that madness, and with Asian shopping patterns currently in flux, the method is more crucial than ever.
Logic would dictate that developers or mall owners would be scrambling to attract tenants like Chanel to all their properties, but in the ultra-competitive retail sector — particularly in emerging markets such as China, Indonesia and the Philippines — high-end brands are not always the most lucrative option with which to ensure the best real estate investment.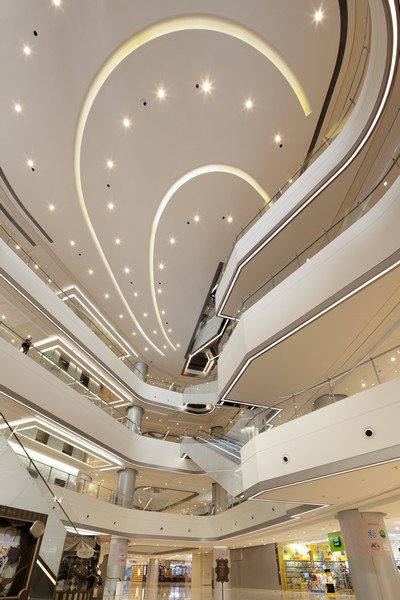 "In the last two decades people have complained that all the malls look the same; it's the same tenant mix. So starting about 10 years ago landlords became aware they had to do something different — starting with the toilet revolution," explains Joe Lin, executive director of retail services at CBRE Hong Kong. "If a mall is in a less user-friendly location or it's very, very large they have to create something new. An example is APM. No one went shopping in Kwun Tong when it opened 10 years ago. So a 'teen' shopping centre, with late night shopping, was a new idea they were forced to come up with."
Asia-Pacific's most robust retail markets since 2009 have been Indonesia, China and Hong Kong, with Korea, Japan Australia and Singapore forming a second market cluster. Rental value growth is slowing in Singapore and Hong Kong but it is accelerating in Tokyo, Mumbai, Shanghai and Delhi, with Jakarta and Beijing forecast to experience a regional best 4 percent rise in rental values by year's end. Development will follow the shoppers and what kind of shopping consumers do will dictates what shops go in what malls, as well as what those malls will look like for maximum ROIs says Adam Cook, Asia-Pacific retail lead for Jones Lang LaSalle.
"Consumers absolutely drive [design and development], and that's part of a strategy. So it's a mix of flagship stores, high street stores, mall portfolios, kiosks, travel stores, and that's part of that formula for success for retailers," says Cook, whose job as a retail consultant and representative it is to manage, design and fit out stores or malls and implement retail strategies. "Where is your consumer, how can you make money and how do you meet them in retail that matters? You can't open the same footprint on every street corner and be successful … We help retailers find the right mix. We also help shopping centres identify their correct mix and positioning." In other words H&M cant' go next to Chanel.
Physical retail space is undergoing a reformation across Asia-Pacific. Street level boutique retailing is rare in Asia where true high streets are few and far between, the climate discourages it and the shopping culture is unique. A global brand's product may be the same in Delhi as in Dover, "But as far as building a store network that responds to customers it's very different," says Cook. "Clients are learning this the hard way. The type of store they're used to building in the United States isn't necessarily the right type of store for Asia. And from country to country it's very different if you compare Japan and Hong Kong — where it's much more about the luxury sector, some fast fashion and value all the way down the economic food chain — to developing countries or even India for example. There you're either luxury or an extreme value player. Indonesia is extremely hot right now but there are a lot of things that make Indonesia very difficult." Difficult, but a popular investment choice for developers and investors that can find space. With the exception of two Lotte Group malls already underway, Indonesia has imposed a moratorium on mall construction until 2017. Vacancy rates in existing properties sit at 2 percent.
But key to a successful retail investment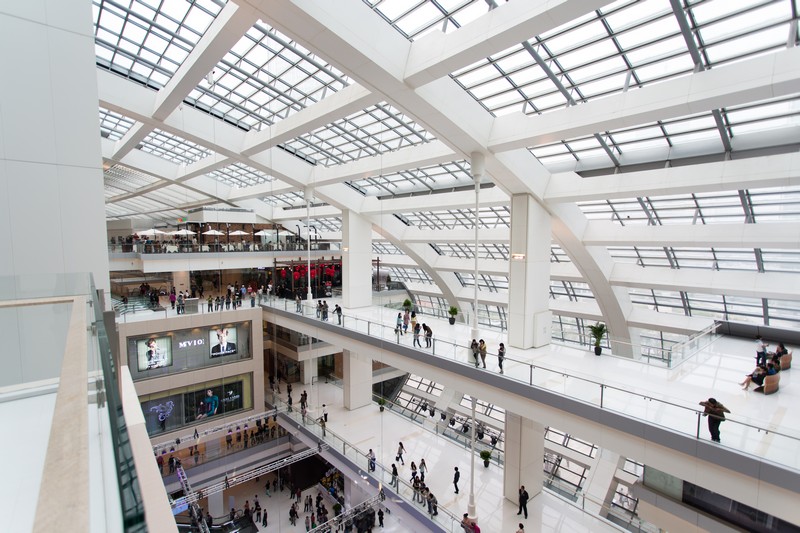 now is the ability to differentiate one property from the next; themed and targeted malls are on the rise. This is particularly critical in Mainland China, where entire city blocks can be the site of a series of new malls, each architecturally similar, with similar stores, which frequently open with lower than 50 percent occupancy and hurting rental values. APM is a prime example of the kind of reinvention designed to attract specific consumers, as is Swire Properties' makeover of Pacific Place a few years back. The developer decided high-end retailing was the best fit for that facility and British retailer Marks & Spencer's lease was famously not renewed. Will there be more of this kind of design and planning in the future? "Absolutely, and the ones that are doing that are showing better profit across the board," Cook comments. "There may be less foot traffic in shopping centres that reposition themselves as luxury destinations but the new customers spend ten times as much on a single transaction." Ultimately the investment structure behind Pacific Place's move was the right one for them as it drew a customer base that generates income and the tenants now are higher margin tenants than Marks & Spencer. Cook also points to Japanese developer Aeon's work in Vietnam, and its three-property portfolio. Aeon plans are for one mall dedicated to luxury good, one that is more family-focused and one for pets. "Malls that are struggling to attract tenants are those that are mixed in the middle. If you're buying a multi-thousand dollar handbag you don't want to walk through a discount fashion brand to get there. Similarly if you're a teenage with a hundred dollars to spend … there's no point in having you parade past Gucci or Prada. It's inaccessible to you," says Cook.
Despite the popularity among shoppers and developers for the massive shopping centre, they are losing traction with consumers looking for fresh perspectives, resulting in a move to more CBD retail and restaurant development. "You're starting to see a more mixed-use type experience that refreshes the urban landscape," notes Cook. "It's a huge trend in Singapore right now; it's always been that way in Australia. It's starting to spread. You see it in the Gangnam and the different shopping areas in Korea, and Korea is really setting the fashion and retail tone for Asia right now." Mixing outdoor with urban space and a move away from generic design is increasingly valuable. Curated retail, where developers are more proactive in tenant selection and creation is also on the rise. Cook is quick to point out that retailers are also under pressure to have a range of strategies at the ready in order to cater to a given facility's personality and signature: street level, mall or airport as just a few. "If [a retailer] just has one store type and one product mix that will only fit with maybe 5 percent of the available properties you can be in. If you want to maximise your ROI and have a real portfolio you need an adaptable design that scales and flexes to those various strategies and investment levels."
Currently, Cook believes that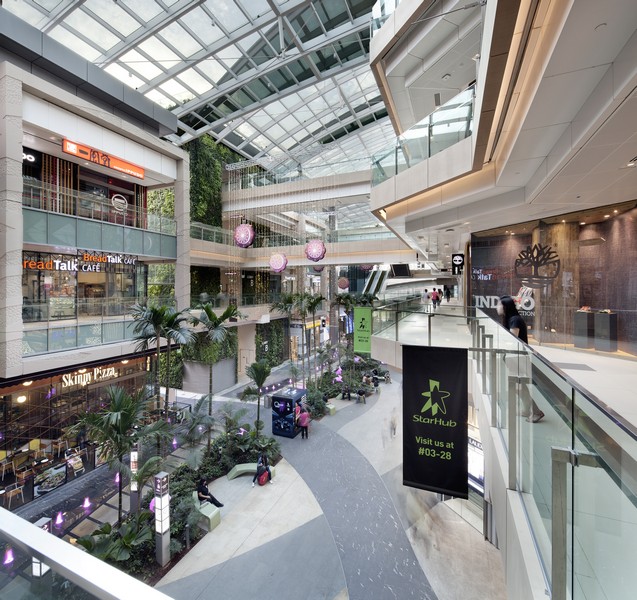 repositioned and repurposed existing malls rather than newly built shopping centres may be the better investment in some markets in addition to consumer specialisation. CBRE's Lin agrees. "Shopping malls are very competitive … Tsuen Wan Plaza, Citywalk, City Landmark and Discovery Park are all doing a different scale of renovation to make their malls look unique and upscale, to attract shoppers. So the refurbishments and tenant mix rearrangement will attract better stores and brands." A June Colliers research brief goes further, theorising that in Hong Kong for example development of discount outlet shopping facilities at border crossings would make up for lost spending in the city's core districts.
Even though remodelling is a smart choice in spots like India, the Philippines and Indonesia, developers (like Swire in China and Taubman Asia) continue to look to new build centres precisely because retail space remains a sound investment. "Interest rates are so low it makes sales interesting. Institutional investors are putting retail in their mix because they can, and recent trends are showing us that investors find retail a relatively safe place to house cash" states Cook. "It's a good deal right now and a fairly safe investment strategy. I predict you'll see more malls changing ownership for established investment players you'll see a lot more of. And frankly in Asia so many malls are so poorly positioned it's easy to go in and mix up the positioning and see a nice increase in just a few years' time."