(17 June 2021, Hong Kong) Vega Global (Vega), one of the leading AV and IT systems integrators in APAC, announces it is expanding its partnership with New Wave Workspace to deliver the flexible workspace platform across APAC, with focuses in Indonesia, Japan, Hong Kong, and Malaysia. The partnership builds on Vega's ability to provide flexible digital booking and scheduling solutions to businesses and organisations that are navigating the new 'normal' post-COVID and returning to the workplace.
Vega's Indonesia Country Manager, Melvin Halpito, said the New Wave Workspace solutions would offer the region a successful return to work strategy, "We look forward to offering these additional services. As we all return to a new normal, our clients are looking for better ways to adapt and offer their teams a safe and flexible working environment," Halpito said, "We have been promoting this new workflow by working closely with architects and interior designers in the region. Combined with our full AV/IT systems integration services, the New Wave Workspace platform is a perfect partnership for our market," Vega's partnership with New Wave Workspace goes back to 2018 when they started offering intelligent scheduling Software as a Service (SaaS) integrated into Crestron hardware. Over the next two years, they have worked together to deliver the best-of-breed enterprise room and desk scheduling solution to both new and existing clients. Today, as Vega and New Wave expand their partnership, they take a step further in delivering comprehensive hybrid workplace and digital office solutions that can potentially decrease real estate costs while keeping employees safe, productive, and, most importantly, happy.
Heather Li, Vega's Director – Digital Workplace, expressed the added value this partnership provides Vega's clients, "We are seeing growing demands from our clients needing practical, intuitive room and desk booking, scheduling systems; it means we need to work with a company that truly understands our client's workspace," Li said, "New Wave Workspace will add tremendous value to Vega's digital workplace business as well as the clients we serve. We are indeed excited about this partnership."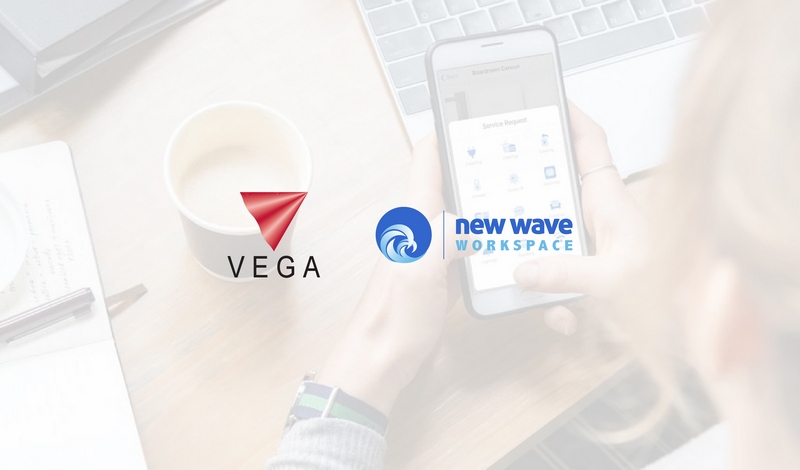 New Wave Workspace's Commercial Director, Nica Faustino, added, "Vega's presence, expertise and experience across the Asia Pacific is truly remarkable. This partnership has grown from an initial conversation with Matthew Deayton a couple of years ago to the great team, and support Vega invested in the region with Heather Li, Merie Browne, Joy Balboa and many other in-country resources, all pulling into one direction to help customers to obtain the best return on investment from their workplace. As companies return to the office post-pandemic, Vega and New Wave Workspace are poised to play a critical role in a safe return to the office with our flexible workspace platform that enables the Hybrid Workplace and the Digital Office. We do look forward to the next chapter in our partnership with Vega Global."
Vega Global and New Wave Workspace are confident in the long-term vision and continued success of the partnership.