(16 June 2021, Hong Kong) The Construction Industry Council (CIC) organises the "CIC BIM Competition" (Competition) for the third year in 2021, aiming to promote the practical uses of Building Information Modelling (BIM) through collaborative and competitive learning approach among teams of tertiary students in construction-related disciplines. The Competition was eligible to full-time tertiary (post-secondary) students in forming a team of three to five members from minimum two different construction-related disciplines. The Competition was successfully concluded with an award ceremony held on 12 June 2021.
(按此瀏覽中文版)
The Competition was run in two rounds. Themed "An Advancing Net Zero (ANZ) Hub in CIC-Zero Carbon Park (CIC-ZCP)" this year, participating teams were required to demonstrate how to achieve net zero carbon emissions during design, construction process as well as after the completion of their rebuilt CIC-ZCP. In the 1st round of submission, project design requirements were given to the teams in redeveloping the existing CIC-ZCP in Kowloon Bay. The judging panel, a collective group of renowned professionals in the field of BIM, reviewed all submissions and selected nine finalist teams to enter into the 2nd round of Competition. The finalist teams were required to make amendments on their 1st round of submissions on-site based on new requirements within 12 hours and conducted a presentation to judging panel on the next day.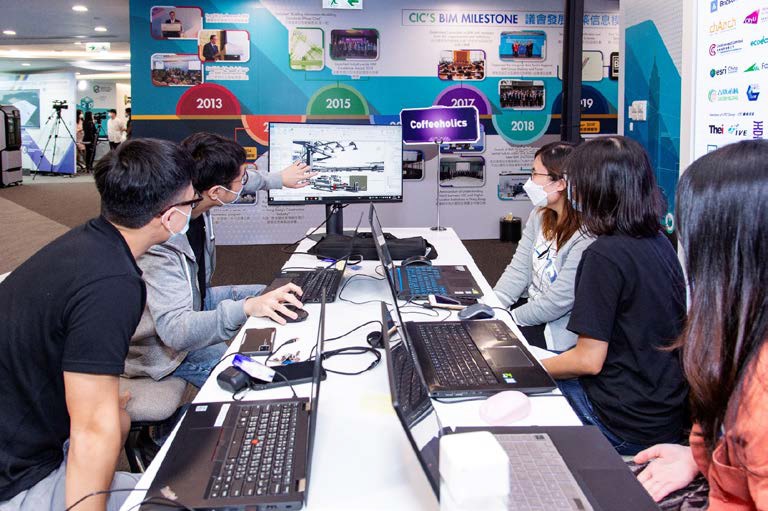 Speaking in the ceremony, Ar. Ada FUNG, Chairperson of the Committee on BIM of the CIC said, "This year, we are glad to see that a highest record was reached with 53 teams registered, comprising 252 tertiary students. We organised 20 different webinars to build up their knowledge and skills on BIM and net zero building design, attracting over 1,000 man-time of participants which is also a record high among three years."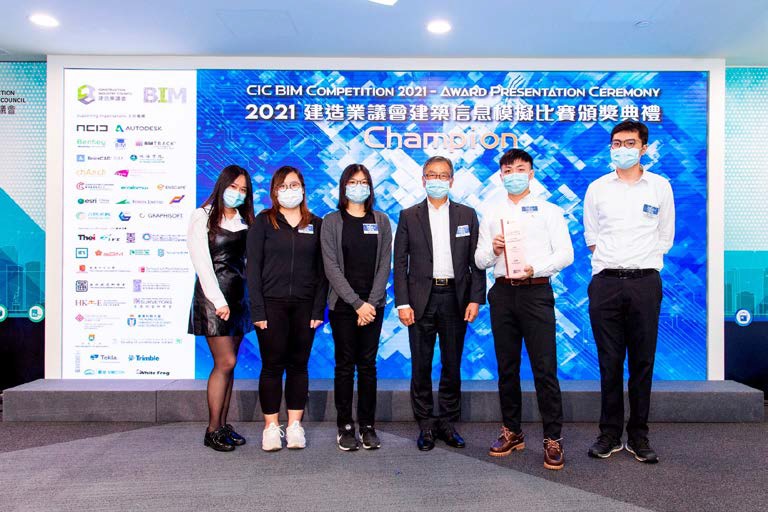 The Champion was belonged to Coffeeholics formed by students from Chu Hai College of Higher Education and The Technological and Higher Education Institute of Hong Kong. Their submitted work demonstrated excellence use of passive design, and they also impressed the Judging Panel by adopting BIM software with plug-in for different BIM uses.
More details of BIM can be found at www.bim.cic.hk.