Wing Tai Asia is making its first release of six sky villas in the Le Nouvel Ardmore, its latest residential development in Singapore.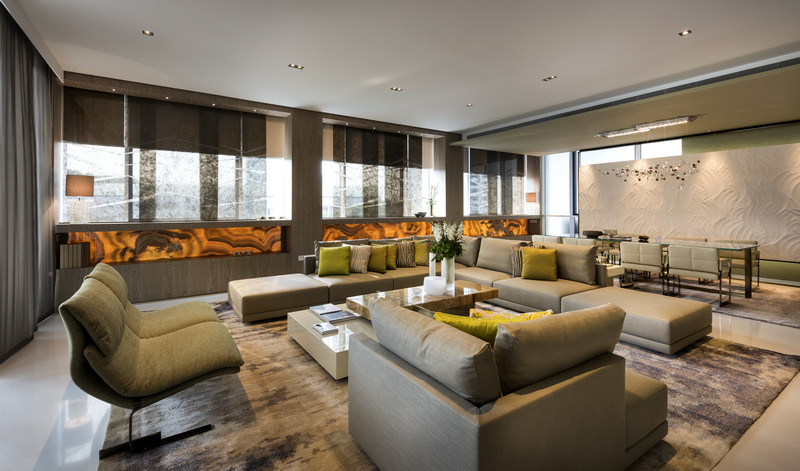 Exclusive Release of Six Sky Villas in Hong Kong
This unique offer represents the first time the developer has given the privilege of priority to purchase ultra-prime residences exclusively to investors from abroad. As property-based assets in Singapore continue to deliver attractive returns to discerning investors, the Le Nouvel Ardmore offers a captivating combination of the space of a luxury landed villa, and the amenities and services of a prestigious condominium, which appeals to Hong Kong's ultra-high net worth individuals and sophisticated investors.
Mr Edmund Cheng, Deputy Chairman of Wing Tai Holdings Limited, shares why Hong Kong was chosen for Wing Tai Asia's launch of the prestigious development, "We trace our roots to Hong Kong which has a special place in our hearts. The Le Nouvel Ardmore is our trophy development to celebrate our golden jubilee. We are delighted to introduce it to sophisticated buyers in Hong Kong who are looking for astute investment opportunities to own an exclusive luxury property in Singapore."
Wing Tai Asia will release the limited collection of six sky villas in Hong Kong at the sales exhibition for the Le Nouvel Ardmore on 28 – 29 November at the Island Shangri-La. This offers Hong Kong buyers first and exclusive priority to invest in the Le Nouvel Ardmore. The collection will remain exclusive to investors in Hong Kong during the preview period. The development received its Temporary Occupation Permit (TOP) in April 2014 and is ready for immediate occupation. The completed apartments are available for viewing and interested homebuyers can visit to experience the lifestyle on offer.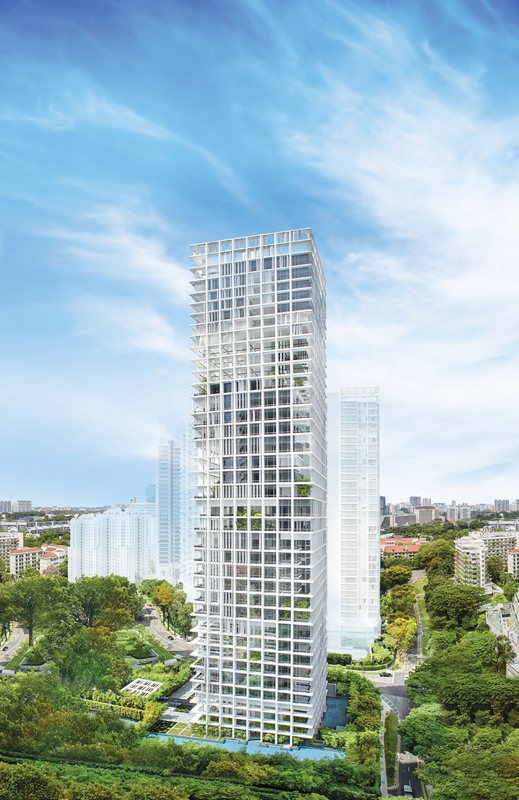 Spacious Villas in the Sky
With its generously sized units and functional efficient layouts, the Le Nouvel Ardmore affords homeowners the breezy comforts of an elevated villa, offering the prestige and sophistication of landed luxury villa living in the city.
 Le Nouvel Ardmore boasts an address in the Singapore's most coveted residential enclave of Ardmore Park, listed among 'The World's Top 10 Most Exclusive Streets', according to luxury lifestyle website and magazine, billionaire.com [3 July, 2015*]. Just minutes' walk from Orchard Road, the neighbourhood enjoys a rare tranquillity and privacy. Residents also enjoy uninterrupted views of the Good Class Bungalow neighbourhood in the Nassim enclave, as well as of the surrounding Draycott and Claymore districts.
The residences come complete with spectacular cityscapes, combining the exquisite amenities and services of condominium living with the class and prestige of freehold property ownership.
Trophy Development
A winning trifecta of location, spaciousness and views, the Le Nouvel Ardmore is named for its prestigious address as well as for the Principal Architect behind its spectacular design. Among the world's most innovative architects of his time, Jean Nouvel was awarded the Pritzker Architecture Prize 2008, the Wolf Prize in Arts 2005 and countless distinctions. His latest project is the National Art Museum of China (NAMOC) in Beijing, through a competition he won to be the Principal Architect.
Mr Cheng describes the extraordinary level of craftsmanship of the Le Nouvel Ardmore, "It is an honour to partner with Jean on his architectural debut in Singapore, and Asia. The Le Nouvel Ardmore is envisioned by an international team of celebrated artisans that we specially brought together to create this modern living masterpiece."
The materiality and craftsmanship of the Le Nouvel Ardmore is beyond par. No effort is spared in materials and fittings used. Large white marble slabs (1.2m x 1.2m) are meticulously selected and brought in from Italy for the unit interiors. Top-of-the-range appliances and kitchen systems are also in place. Lighting expertise is provided by Hervé Descottes of L'Observatoire International in New York, working closely with Ateliers Jean Nouvel, and landscape consultancy is by Sherman Stave of Sitetectonix.
Jean Nouvel has thoughtfully designed the residences based on his insights of Singapore homes and the tropical climate. He has luxuriantly infus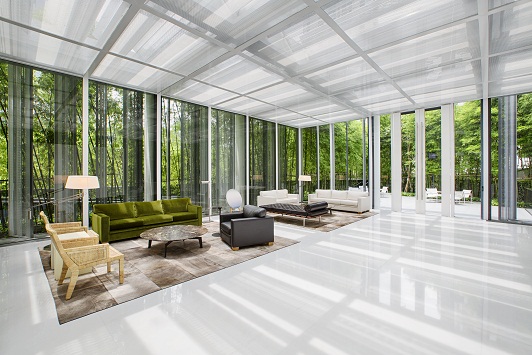 ed the architecture with elaborately rich landscaping from the ground level up, extending to the sky garden terraces on intermediate floors, creating pockets of verdant greenery.
Jean Nouvel says, "I've updated what I understood of homes in Singapore and their essence. They're spacious homes with facilities, with everything one needs to enjoy himself in this climate, such as pools and gardens. But more than that, we've taken it a step further and created architecture that one can enjoy. Architecture that generates joy, that celebrates life, so to speak. That's why I've made a proposal for the art of living."
A New Record in Singapore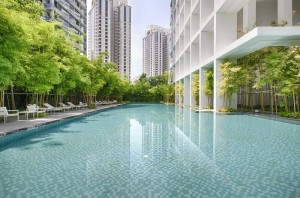 It has been widely reported that the only penthouse at the Le Nouvel Ardmore was recently sold for S$51 million1, in what is believed to be a record absolute price quantum for a penthouse in Singapore. The unit, which crowns the 33-storey development, spans 13,875 sq ft across two levels and includes five bedrooms, a private pool, a roof terrace and a private gym.
A Life Enriched by Art and Design
The Le Nouvel Ardmore also features two exquisite installation art pieces, "Rhythm" by Mr Kohei Nawa and "Bamboo" by Mr Tomohiro Kano. Both commissions seamlessly interweave modern aesthetics with timeless concepts to accentuate the development's harmonious relationship with its natural surroundings, and lend value and prestige to the Le Nouvel Ardmore.
Nawa is a leading Japanese artist who has been selected to produce a sculpture for the 2016 Olympics in Sao Paulo, Brazil and the 2020 Olympics in Tokyo, Japan. He specialises in working with glass beads, prisms, glue, plaster and spray foam to cover found objects, such that their original contours become variously distorted and magnified. He is known for his classic PixCell series and pieces of breathtaking scale and complexity.
Kano is passionate about the art of glass-making. He developed a unique technique of using glass moulds to cast his forms, resulting in unusual and distinctive forms. He focuses on maintaining the integrity and purity of the glass and explores how shapes are created within the crystallisation of his glass works.
For more information on the exhibition or the residential development, potential investors may visit www.lenouvelardmore.sg