Through the creation of an oasis in the middle of the urban jungle, SKYPARK offers an underserviced neighbourhood a much-needed recreational facility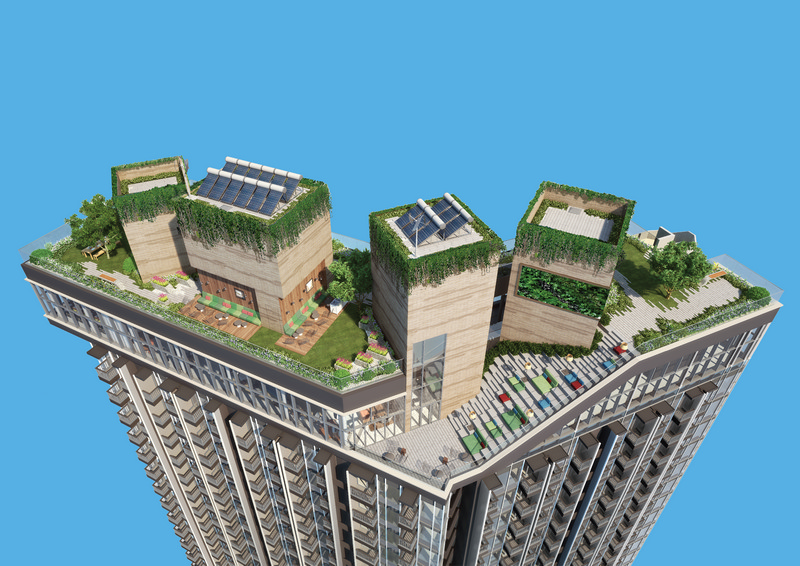 YPARK is set to create new benchmarks in residential development design in Hong Kong's densely populated Mong Kok. While it is located in the thick of a chaotic mix of traditional markets, speciality shops and food stalls, SKYPARK's design emphasises nature and provides a unique respite for its residents from the frenetic pace of the city.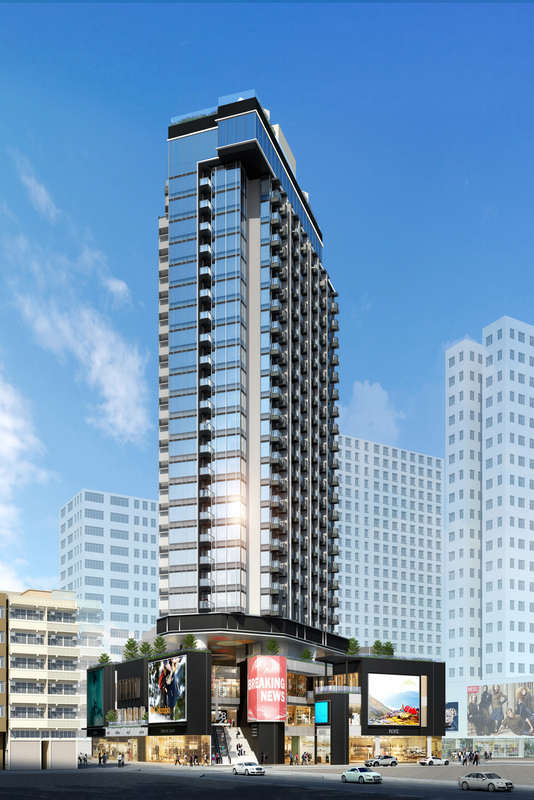 The development consists of a 20-storey residential tower, with a three-storey retail podium across 4,900 square metres and a basement car park. In all there are 439 residential units.
But the centrepiece of the development is the activation of the rooftop space for a residential clubhouse and a rooftop park – or "Park in the Sky" – to give residents a space for relaxing and entertaining.
New World Development Company Ltd engaged P&T Architects and landscape architects Adrian L. Norman Ltd (ALN) to deliver the SKYPARK project.
P&T Architects spokesperson Ms. Janette Chan said the aim was to give a new definition of living style to residents in the dense district. "Its' 'Park in the Sky' gives residents a quality space perfect for relaxation, entertainment and social gathering," she said. "The outdoor green area in the rooftop garden is an impressive 568 square metres."
"They can enjoy the greenery, outdoor space and spectacular views in the sky with their neighbours, friends and family by just going up to the topmost floor above their flats."
ALN managing director, Adrian L. Norman said the 810 square metre club house was a role model for using a traditionally under-utilised space for urban agriculture, leisure and relaxation. He sees the space as being exceptional in its balance of an aesthetic vision, communal gathering and practical need.
"The site presented itself as an over-crowded urban environment characterised by lack of open space and inhibited social interactions," he said. "ALN has effectively softened a highly built cityscape by injecting green retreats for social, recreational and leisure activities; giving our innate human attraction to nature a chance to flourish. "The desired effect is to improve liveability and social well-being for Mong Kok communities."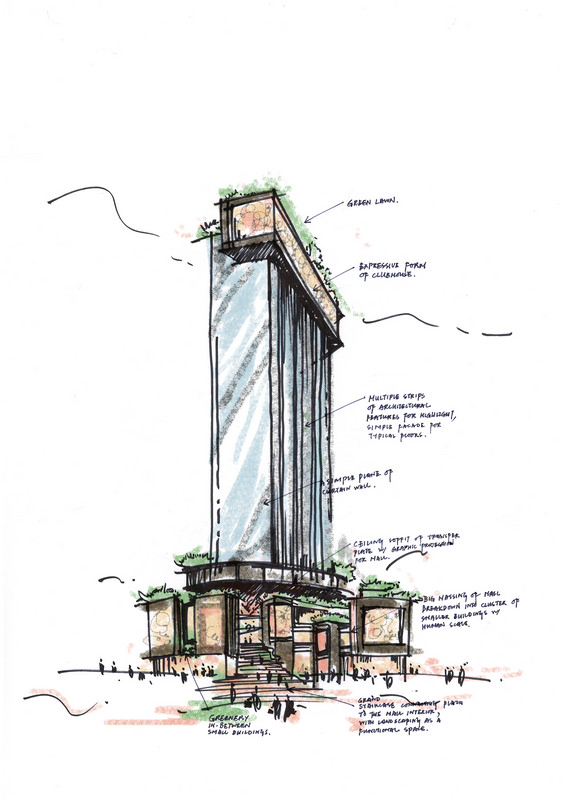 Norman said SKYPARK had an emphasis on nature and green spaces being available for residents to enjoy and use, whether it be for pleasure, such as picnics, or more practical applications, such as an urban farm.
He continued that ALN had strived to achieve contemporary styling and materiality for the rooftop park without losing its core value of being a natural park. The design incorporates both passive and active function spaces, connected by transitional spaces with a second function, such as the staircase between the clubhouse and the roof also being able to be used as an amphitheatre. Norman said ALN used pre-cast concrete elements in order to enhance the sense that the SKYPARK is a community park.
"This materiality has been carried through the paving, planter pots and to the bench seats and staircases," he said. "Its linear application has been considered with the intent to achieve a most contemporary appeal yet its fragmented edges portray a more natural setting." Norman said SKYPARK elevated the value of public space. "The most common typology for residential tower landscapes is realised in the leftover spaces such as refuge floors," he said.
"These landscapes are characterised by minimal planting and more commonly used as thoroughfares rather than usable public spaces. "SKYPARK elevates the value of the public space by coupling it with clubhouse, the communal heart of the development, and places it in the prime position of the roof where the best views can be afforded by every resident."
Environmentally friendly green features applied to the sky clubhouse, main garden roof and upper roof include a solar heating system, rainwater recycling, solar PV outdoor lighting, heat recovery system and demand control ventilation system. The emphasis on nature is also evident in how P&T approached the design of the retail space.
P&T's Chan said they attempted a new approach of spatial design by breaking down the podium massing into smaller pieces of building blocks in order to create more semi-outdoor interface for a better shopping experience. "Lots of greenery, glass windows and a skylight was introduced inside the mall," she said.
The treatments of both the exterior and interior façade aim to achieve an outdoor shopping experience throughout and inside the mall. P&T have also designed a grand stairway and escalator at the main entrance to continue the street experience up to the first floor atrium and opened up the second floor with an atrium to increase the sense of space.