Designed by Skidmore Owings & Merrill LLP (SOM) Zhengzhou Greenland Plaza recently opened its doors to its office users.
The circular 60-story tower takes its place as the tallest building in the central Chinese city, adding to SOM's well-established legacy of tall buildings which top the skylines in cities around the world and includes the tallest structure in the world, the Burj Khalifa in Dubai.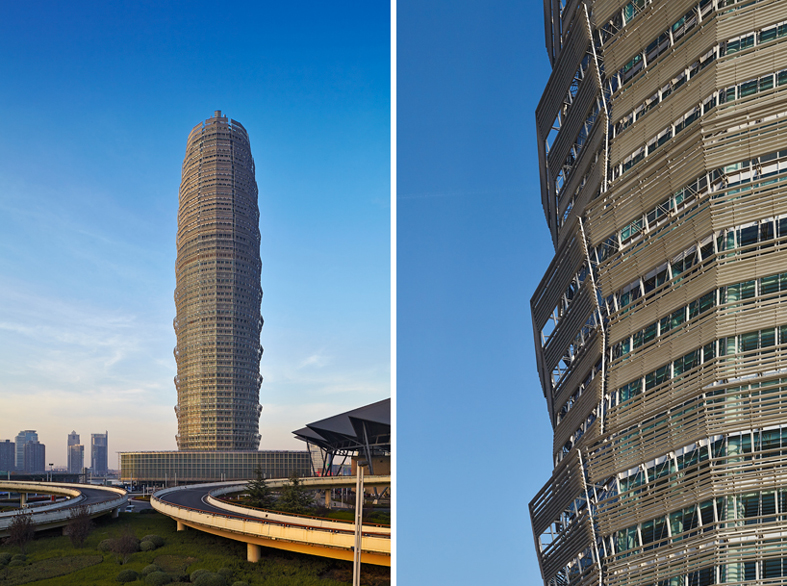 Zhengzhou is a prefecture-level city located on the south bank of the Yellow River and the capital of Henan province with 8.6 million residents. Greater Zhengzhou was recently named one of China's 13 emerging megacities by the Economist Intelligence Unit. 
The 240,000 m2 mixed-use building houses offices in its lower floors and a 416 room hotel above. Located in the northeast of Zhengzhou, the 280 metre tall tower's circular form is a response to the surrounding development's shape that centres on a manmade lake and contains many innovations including a heliostat that crowns the building and reflects daylight throughout the hotel atrium.
Zhengzhou Greenland Plaza punctuates the neighbourhood and provides the area and the city with an iconic new landmark on the skyline.