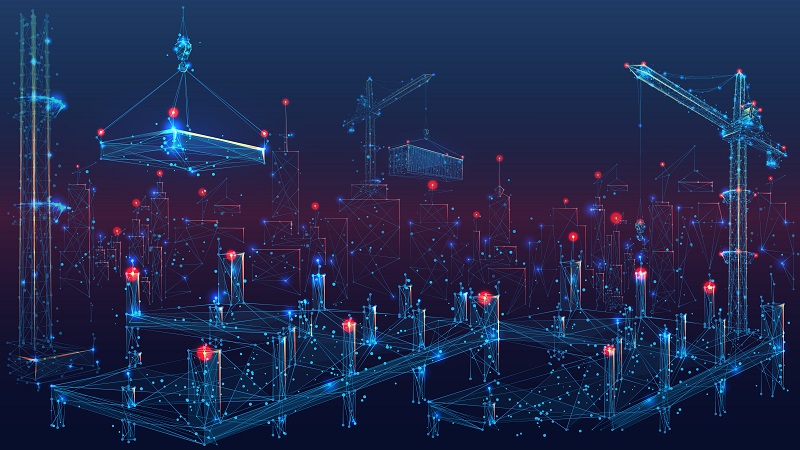 By Mathilde Roubille, Digital Engineering Lead at Atkins; SY Liu, Digital Transformation Lead at Atkins; Mark Doel, Digital Solution Manager at Atkins;
At its root, digital enablement relies on information. Engineering design produces rich sources of data beginning with the bid process and continuing throughout all the design phases, including 3D models and smart data from 4D construction rehearsals. According to Mathilde Roubille, Digital Engineering Lead at Atkins, the data links amongst a project or program supply chain don't always fit together neatly
"The only exchange of information between design and construction is, unfortunately, through a really ugly Excel spreadsheet or PDF," Mathilde says.
"You have rich data on both sides that, when they get exchanged, becomes really poor data."
"What we try to do is connect this data together, so that you can actually make use of what the supply chain produces at program level," Mathilde says.
Digital services: design re-use
Two years ago, Atkins developed a service to improve data continuity through the life of a project. The Global Technology Centre (GTC) is responsible for creating and validating data objects, which becomes available for everyone to use free of charge. Projects using this information benefit from increased quality and consistency, because all the data has been curated to the same standards. This, in turn, provides a high degree of trust in the quality of the model and an opportunity for greater automation.
"When we know the parameter that is needed to enable construction and operation and maintenance, we can store that data early in the process," Mathilde says.
"When we hand over the model to a contractor, or to an operator, they already have the information they want in the format they need."
The case for continuity of information
SY Liu, Digital Transformation Lead at Atkins, believes the continuation and access to a common set of design data and models is the key to improved project and client outcomes. But this requires taking a big-picture approach that spans the full duration of the project all the way through the operational phase of a product.
"There are so many projects now where the designer hands off the design model to the contractor once they've won the bid," SY says.
"Then, the contractor may re-create this whole model from scratch.
"The supply chain often has their own automation tools or processes that give them a competitive edge. This often means that the data and models are stored and administered in different ways.
As data and models get shared along the asset's lifecycle, it's easy to lose some of these essential information along the supply chain." SY say.
The result is fragmented processes, duplication of data, and the loss of original observations as data moves through different points of the project lifecycle. At every step, there's an opportunity for errors to be injected or data to be unintentionally corrupted.
Having a single source of data sets the foundation for many more digital advancements.
Design accelerator
One of the first opportunities to apply digital enablers is through design acceleration during the bid phase of a project.
"It's a way for us to add value through innovation or a new way to package and deliver, maybe in a way the client hasn't considered," Mathilde says.
Once a bid is awarded, an additional design acceleration process occurs before any modelling begins.
"Do we need to revise our approach? Has anything changed since we prepared the bid? How do we go about a practical implementation?" "Mathilde says.
Running joint workshops provides a rare opportunity to get first impressions and early reactions from clients. It's also a chance to ensure the objective of the project isn't compromised through any misunderstanding or drifting from the scope.
According to Mark Doel, Digital Solution Manager at Atkins, having the client involved in the early design phase helps produce better results.
"Early engagement with all internal and external stakeholders in an open forum helps us better understand the client's needs and align our goals and approaches. It provides us with the opportunity to innovate and introduce new ideas and approaches to achieving these common goals," Mark says.
The design accelerator during the mobilisation stage is also available to companies who partner on a bid. On longer projects, design accelerators can be re-run at regular intervals to ensure any new developments in standards or technology can be incorporated, regardless of how many years it may take to complete.
Digital services: 4D construction rehearsal
3D modeling has made a dramatic improvement over 2D drawings for modern construction projects, but 4D technology injects a new level of efficiency.
"There's no guarantee a 3D model is actually buildable," Mark says.
"You can develop a model on the computer; but that doesn't mean you can actually build it safely on site."
4D construction rehearsal technology solves this problem by providing a timeline element for construction. It allows you to discover in what order every phase of the project should be built, for optimal results. This type of construction sequencing considers all aspects of a build, including:
Site constraints in terms of space and land acquisition
Logistics of machinery and staff
Functional prerequisites and dependencies
Using technology to accelerate the build from beginning to end, any clashes or hidden challenges can be quickly identified. Contractors and designers are able to collaborate to assess the best way to remove the obstacles, one by one, until all obstacles are resolved. Eliminating issues before site works begin results in a more efficient and economical construction phase.
"You can also improve safety, and sustainability," Mark says.
"By doing these 4D simulations, you can look at new ways of constructing.
"It can be safer, you can use less people, and lots can be constructed off-site, like modularisation ," Mark says.
Industry collaboration is vital for digital enablement
As we look forward, it's also important to consider how we bridge the gap between the way things are currently being done and the future potential of design engineering.
"We need to assess the readiness of the market for these changes," SY says.
"We're providing these really great drawings of things, but there are restrictions to how we produce our drawings using the software provided. The government bodies will not necessarily accept them because the style looks different. There has to be some kind of change in the way our clients accept the drawings," SY says.
The change is twofold, both in the process and the industry education required to make digital transformation an attractive option for all stakeholders.
"The education needs to come from us, to say this is what can be done," SY says.
"It's a give and take, because they've been receiving the same things for years. We have to agree on what's acceptable," SY says.
The next steps on the path to digital transformation
We can only fully realise the potential of these new approaches when everyone works together. This requires a commitment for everyone in the supply chain to being more open to sharing data. It requires clients to give consultants more room to innovate and to expand the ways they're willing to accept information.