Build4Asia 2016 concluded on 6 May at the Hong Kong Convention & Exhibition Centre with great success. The showcase with promising results, received a total of 9,494 visitors, of which 15.4% came from overseas, and 457 exhibiting brands ranging from Hong Kong, China, Macau, Dubai, Malaysia, Austria, Germany etc. to represent the innovations of sustainable development from around the world.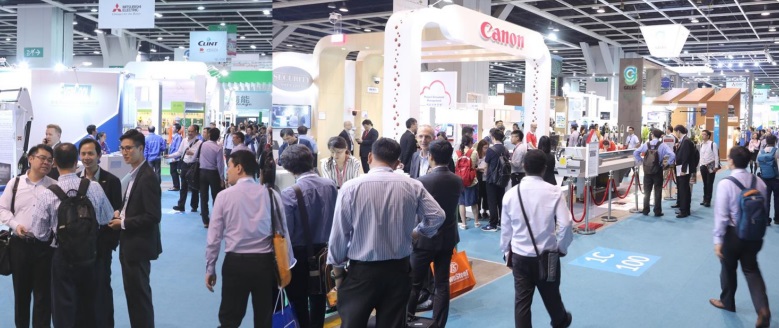 Officiated by Mr Wong Kam Sing, JP, Secretary for the Environment during the Opening Ceremony, Build4Asia was a highly rated event in responding to the current trend to utilise renewable energy management with eco-friendly technologies. The 3 sectors – Asian Elenex, Asian Buildtex and Asian Securitex reinforced the benchmark of Asia's innovations of the Building, Electrical Engineering and Security Industries, and offered a myriad of products in-demand for the rise of green building development in Asia.
Build4Asia 2016 brought over high quality professionals from both government departments and private sectors, such as banking and finance, retail, education, architecture, telecommunications, constructions, property development and management etc. from Hong Kong, Macau, China, The Philippines, Russia, Thailand, Taiwan, Japan and more. Examples of this year's visitors include:
Director of Correctional Services Bureau, Correctional Services Bureau of Macao SAR
General Manager, Hopewell Real Estate Agency Ltd
Worldwide Leader, IBM
Principal Director, Leigh & Orange Ltd.
General Manager, PCCW (Macau) limited
Executive Director, J.P. Morgan
Director, Enterprise Facilities Management, Hong Kong, Macau & Taiwan, CBRE
Director & Deputy General Manager, China Overseas Building Construction Ltd.
Assistant General Manager, Chun Wo Construction Holdings Company Ltd
Manager, Hospital Authority
Build4Asia Conference – Fostering Greater Knowledge 

With full supports from the HKSAR Government and 10 industry associations, Build4Asia Conference 2016 was honoured to receive Opening Remarks and Closing Remarks by Ms Anissa Wong Sean-yee, JP, Director of Environmental Protection Department, and Ir Frank F. Chan, JP, Director of Electrical and Mechanical Services Department respectively on 4-5 May in Hall 1E. In the finale, presidents of the conference advisory panel joined together on stage to receive Certificates of Appreciation and to conclude the successful event.
Asian Securitex Conference – Setting High Standard

Asia's most prestigious security conference – Asian Securitex Conference 2016 held on 5 May was more successful than ever with full house attendance! It began with the keynote speech by Mr Daniel Cham Ka-hung BBS, MH,JP, Chairman of the Security and Guarding Services Industry Authority, the event was filled with professionals and industry experts including:
Regional Director in Cybercrime, IT Investigation and Forensics, UBS
Executive Director, GS4 Security Services
Head of Risk Management, Standard Chartered Bank (Hong Kong Limited)
Senior Vice President – Wynn Macau
Head of Security, Graff Diamonds HK Ltd
Head of IT, AVSECO