The former Kennedy Town Swimming Pool on Smithfield was demolished to make way for a new MTR station, necessitating the re-provisioning of the pool on a nearby site. The first phase of the new pool complex was completed in 2011, while the second and final phase is slated for completion this coming October 2016.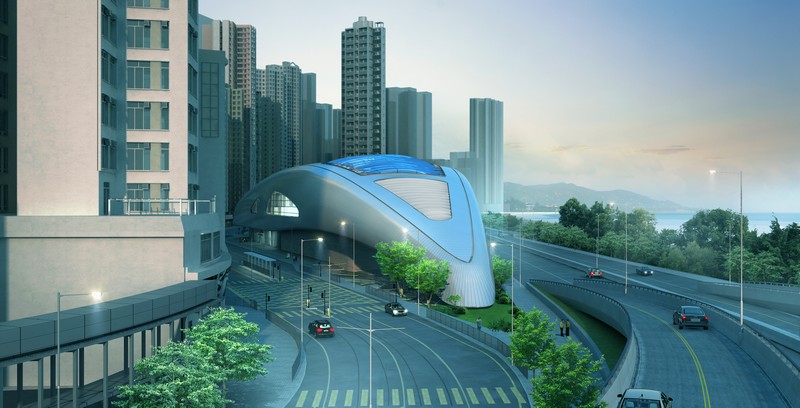 The new swimming pool is situated at the junction of Sai Cheung Street North and Shing Sai Road. The existing residential towers and the historic tramwayform the backdrop for this new waterfront icon, which takes a unique triangular form derived from the shape of the site. The pool will serve as a landmark for the Kennedy Town community and for Hong Kong.
This project has demonstrated excellent time management and delivery due to the close working relationship and effective communication between Paul Y Construction, MTR Corporation and Farrells, the design architect. This teamwork was integral to the project's success, said Stefan Krummeck, director of Farrells.
The NEC Awards recognise excellence in project delivery and showcase examples of good practice through collaboration from across the world. The robust judging criteria seek to identify innovative projects and organisations that demonstrate successful cooperation and have worked in the spirit of mutual trust.