(31 July 2023, Shanghai) Cushman & Wakefield, a leading global real estate services firm, has again been recognized for its leading service excellence and industry achievements at the Royal Institution of Chartered Surveyors (RICS) Awards in China. The firm took home multiple distinctions across service lines at the 2023 awards ceremony.
K K Chiu, Chief Executive, Greater China, Cushman & Wakefield, said: "Congratulations to our expert teams on their terrific performances. These wins at the RICS Awards China again demonstrate our continuing commitment to client-centric service and industry innovation.
"The business environment this year continues to be challenging, but I believe we are demonstrating our strengths while elevating the Cushman & Wakefield brand and leadership position in the industry to new heights. Ahead, we will continue to maximize our efforts to deliver unmatched professional services and to lead our commercial real estate industry in Greater China."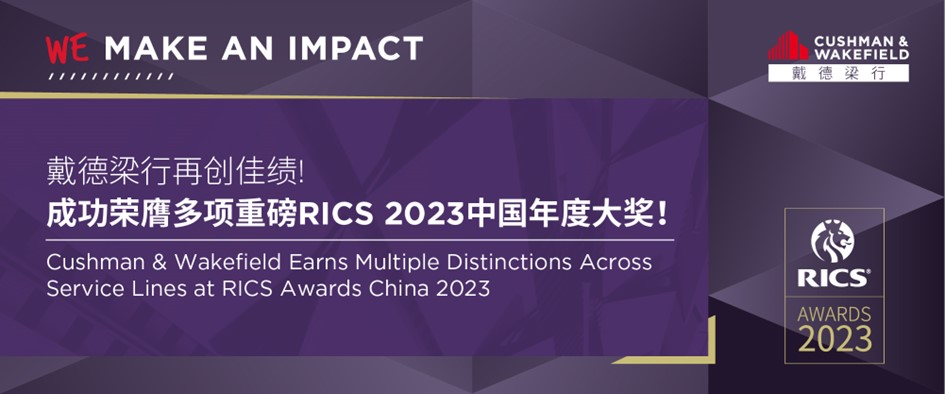 Six Winner Awards
Professional Consultancy Service Team of the Year – Real Estate (Valuation & Advisory Services Team, Cushman & Wakefield)
Real Estate Financing Innovation Achievement of the Year (China Resources Affordable Rental Housing REIT, a joint collaboration by the Cushman & Wakefield Valuation & Advisory Services team, CITIC Securities and China Resources)
Three Certificates of Excellence Awards
Property Professional of the Year (Cheng Jialong, Vice President, Greater China, Managing Director, South & Central China, Cushman & Wakefield)
Professional Consultancy Service Team of the Year——Real Estate (Consulting Team, Cushman & Wakefield)
Regeneration Project of the Year (Chengdu Metropolitan Area Urban Renewal Projects, Consulting team, Cushman & Wakefield)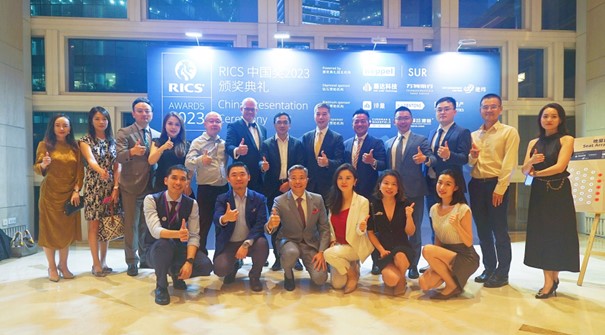 The RICS Awards enjoy a high reputation in the global real estate and construction industries with more than 20 years of history, aimed at rewarding excellent achievements by outstanding teams or projects, and their contributions to the built environment. Since its inception in China, the awards have successfully showcased the most inspirational initiatives and achievements in local land, real estate, construction and infrastructure development. The award series is widely recognized within the industry, with each category designed to showcase expert achievements and influence.