(28 July 2023, Hong Kong) Despite decreased logistics demand, the Q2 leasing market was dominated by renewals, with rents remaining stable, according to Savills in its Market in Minutes – Hong Kong Industrial Sales and Leasing report for Q2 2023.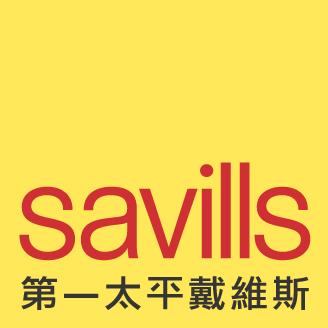 Electric vehicles and fresh food/cold storage industries dominate leasing market
The positive factors brought about by border reopening faded rapidly in Q2, with most logistics-related macroeconomic data continuing to decline. Imports and exports trade value fell by 13.3% and 16.3% YoY respectively in the first five months of the year, while air cargo and container throughputs grew by 6.2% and 13.3% YoY respectively.
Despite the decrease in logistics demand, the electric vehicle and fresh food/cold storage industries had decent leasing transactions during the quarter, dominating the leasing market. For example, BYD leased two warehouse premises, one lot Sunshine Kowloon Bay Cargo Centre with an area of about 90,000 square feet, and another in Tin Shui Wai with a warehouse of about 60,000 to 70,000 square feet. Uni-China also leased around 38,000 square feet in ATL as their cold storage to handle the growing fresh food business. There were also rumours of internal expansion of 22,000 square feet in the China Resources International Logistics Centre by a tenant, while a floor at East Asia Industrial Building in Tuen Mun being leasing for HK$11 per square foot. Therefore, although the vacancy rate slightly increased to 3.5%, rents for overall and modern warehouses rose by 0.6% and 0.5% in Q2 respectively.
Several transactions exceed HK$100 million despite the interest rates rise
The continue increase in interest rates could push commercial mortgage rates to 6% to 7%, rendering property investment less attractive. However, there were still several large transactions exceeding HK$100 million during the quarter. Notable one
was the sale of various lots in Yuen Long for HK$438 million, which currently on short-term waiver with basic warehouse structures. The original owner, Sime Darby Motor, the original owner, planned to lease back the space for the remainder of the waiver terms. Additionally, there were few more transactions, the third floor of the Wah Tung Godown, 4 Tung Yuen Street in Yau Tong and the ground floor of the Wofoo Building, 204-210 Texaco Road in Tsuen Wan were sold for HK$140 million and HK$118 million respectively.
Demand for of stratified industrial premises continues to increase
As for the transaction volume of stratified industrial premises, although there was a peak of 292 transactions in March, the monthly transaction volume receded on the back of sustained high interest rates. However, end user-demand continues to grow, supporting the Q2 market. The number of transactions during the quarter reached 560, on par with the first three months of the year. Therefore, industrial prices remained stable over the quarter.
Warehouse rents expected to remain stable in 2H
Looking ahead, the speed of supply chain recovery will determine the speed of logistics demand recovery. However, due to oversupply in the market and a slowdown in retail growth, with merchandise trade still declining, we may see weaker logistics demand in the second half of 2023. However, with the aggressive marketing by Alibaba's logistics arm, CaiNiao, during this period, we expect warehouse rents to remain stable over the next six months.
Mr. Jack Tong, Director, Research & Consultancy of Savills commented, "Due to the decrease in logistics demand, many operators have become conservative, resulting in a leasing market dominated by renewals in Q2, with rents remaining stable. The electric vehicle and fresh/cold storage industries have become new bright spots in the leasing market."
Mr. James Siu, Deputy Managing Director, Head of Kowloon, Industrial Development & Investment of Savills said, "High cost of fund will inevitably continue to impact investment sentiment. Given the weak logistics demand in the short term, even end users are cautious. Therefore, we expect a similarly low level of investment transactions in the next 3 to 6 months, and prices may continue to drift."