Rocco Design Architects is pleased to announce that in October their landmark project, the Guangdong Museum, received the International Architecture Awards 2013 jointly organized by the Chicago Athenaeum: Museum of Architecture and Design and The European Centre for Architecture Art design and Urban studies.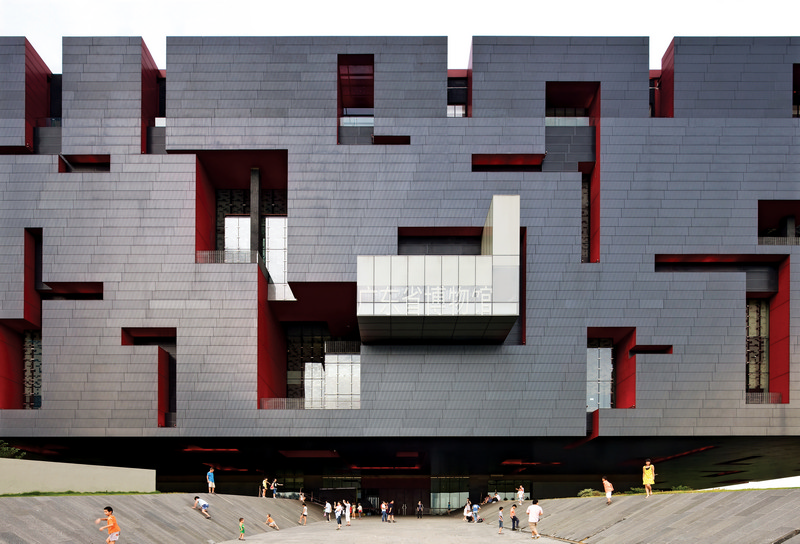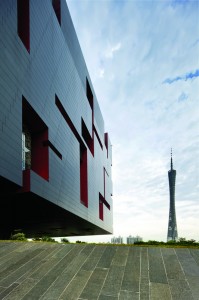 The project was featured at a special symposium exhibition titled 'the City and the World' during the 14th International Biennial of Architecture Buenos Aires BA13 from 21 September to 13 October, 2013, bringing together the world's most prominent architects and for 3 weeks turning the city of Buenos Aires into the centre of the global architecture.
The Guangdong Museum anchors one edge of a new cultural precinct in Guangzhou's Zhujiang Xincheng (Pearl River New Town).
The building faces Zaha Hadid's Opera House across a Cultural Plaza, the culmination of an axis of broad landscaped parks and plazas laid out from north to south. At the time of the original design for this project, it had no context but a flat site.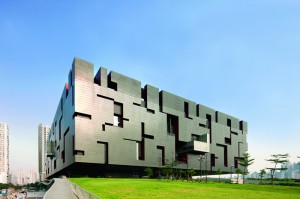 With no direct relationship to Guangzhou's Old City, the design had to proclaim something new.
Now, standing near the main entry and looking up at the building's underbelly, it is easy to appreciate the links between this province and the world around it, this institution and the city around it, this architecture and the tectonics to which it responds.
Such an important building must, of necessity, present a recognisable face. While not a literal translation of the treasure box idea, the museum does display some of the qualities of traditional aesthetics.
The intricacy of the facade, the haptic quality of the landscape and the complexity of the internal spaces all owe much to Chinese sensibilities.