(9 November 2021, Hong Kong) More than three-quarters of employees today are struggling to find the time or energy to adopt healthy habits, and employers who fail to address that may risk losing talent; impacting their organisation's overall performance. This is according to JLL's How Regenerative Workplaces Can Restore Employee Wellbeing report.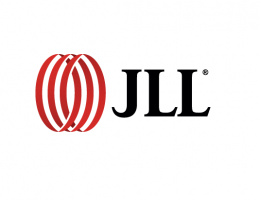 The global real estate consultancy surveyed 1,500 office workers across Asia Pacific to assess their state of mind, understand sentiment, and identify their expectations of their workplace and employer. As many employees transition from being fully remote to a post-pandemic future that includes a return to the office, JLL's findings reveal that workers are increasingly seeking workplaces that support mental, social and physical health, as well as an employer who endorses flexible company policies and an inclusive managerial mindset.
"Encouraging employees back to offices is not only about supporting flexibility. It's also about offering them inclusive work practices and wellbeing amenities that enable a healthy work-life balance," says Anthony Couse, CEO, JLL Asia Pacific. "Employers have a new responsibility to actively support the evolving wellbeing needs of their people. By doing so, companies will be in a position to create a workplace where their employees can flourish and achieve sustainable performance in the long term."
With these shifting wellbeing expectations in mind, JLL, in partnership with applied anthropologist, Chris Diming, created a framework to guide companies on their journey towards a regenerative workplace. This includes three main pillars – mental health, social health and physical health – and nine corresponding traits for companies to adopt to build a workplace that reconciles both employee wellbeing and their work performance.
For instance, JLL's survey findings show that healthy food services, relaxation spaces and fitness centres top the list of what employees want in their physical workplaces. Yet, only one in four employees currently have access to those amenities.
Also, the research shows that close to one-third of employees lack access to health and wellbeing amenities at the workplace, highlighting an opportunity for employers to endorse healthy working habits. This includes holding wellbeing events, on-site clinics or fitness classes. JLL points out it is key for health and wellbeing to become ingrained in the organisation's culture and employees' daily routines.
"Providing easier access to health and wellbeing amenities won't make an impact on employees' overall wellbeing if they do not have the time or the energy to use them. Many employees are feeling held back by a lack of energy and time to adopt healthy routines, so shifting to a new managerial mindset is needed to ensure workloads are manageable," adds Couse. 
James Taylor, Head of Work Dynamics Research, JLL Asia Pacific concludes: "Our research offers data-driven insights to help companies on their journey to create more sustainable employee performance across their workforce. Employers need to think about how to develop a long-term, holistic culture of wellness as they plan for reintegrating their people into their workplaces."
For more details, please visit How Regenerative Workplaces Can Restore Employee Wellbeing.