Hong Kong-based architectural practice, Urbanprojects marks its tenth anniversary, with an eye towards continued expansion throughout Asia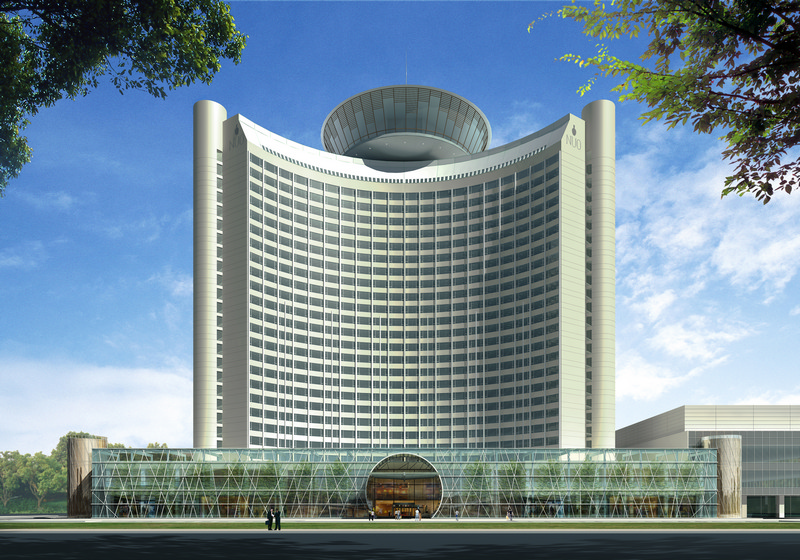 From their central Hong Kong office, this boutique practice has been quietly delivering a consistent stream of projects across the length and breadth of the Chinese mainland and beyond.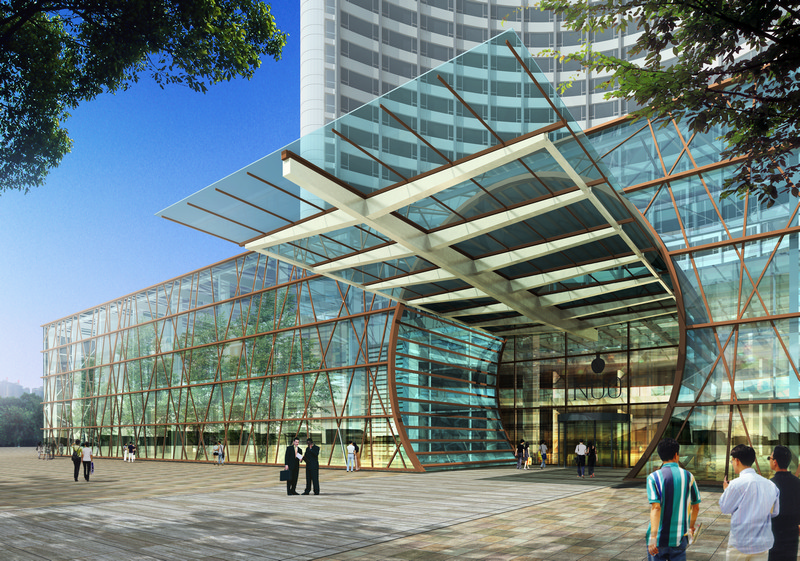 Urbanprojects has completed residential, commercial and hospitality projects from Beijing (the organic NUO Hotel), Hangzhou (the rippling 'Elegant Principality') to far-flung Tangshan (the sculptural 'Central Park') and Yinchuan (the Kempinski Hotel and Residences).
Rather than restricting themselves to the comparatively accessible first-tier cities, Urbanprojects has also left its mark on the more obscure corners of China. In the process, the firm has fine-tuned its business (and design) models to cope with these diverse environments.
"There is an enormous difference between working in first and second/third-tier cities. China is a 'continent', there is great diversity; from north to south / east to west, the people, the languages, the cultures — in our experience, the process in China is always unique and always challenging," states Urbanprojects managing director, Forhad Ullah. "But that challenge also creates a dynamic and fluid process, for everyone involved."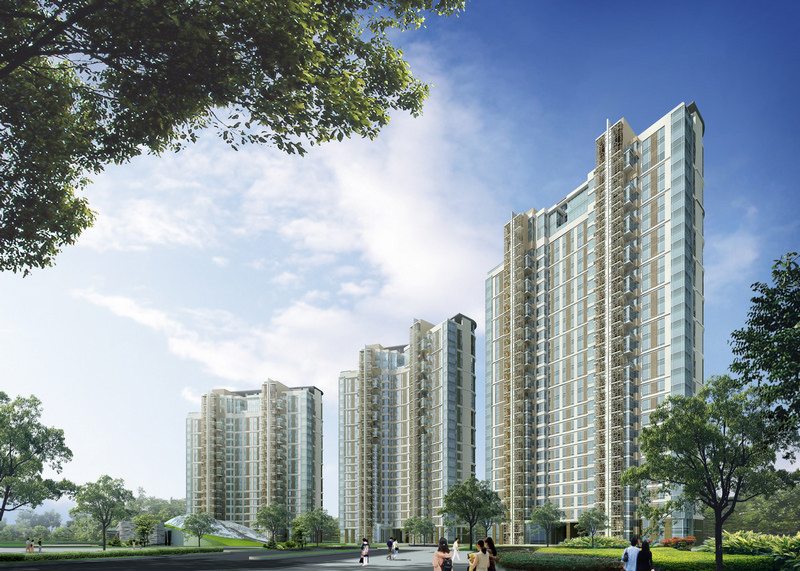 In China, clients do not always have preconceived notions as to what they are expecting from their project. Instead, those who engage Urbanprojects expect to benefit from their now diverse experience delivering projects in this vast country. "Our clients are definitely open to new ideas," states Ullah.
"Because of this open approach we test various ideas, look at different solutions and approaches; this is exciting for us as designers and is one of the reasons why we are fascinated by the country as a whole. For Urbanprojects it's about the approach and it's about the individuals; the way we present our work, the way we interface with our clients", states design director, David Young. "We always use a strong narrative and always have a story to tell. We design our projects around a 'dialogue' with the site. Understanding and responding to the place, the context and the culture is our main objective."
Urbanprojects 'negotiates' a great deal with their clients during the design process to ensure that, when complete, they have delivered a project that their clients want to use and something they can identify as their own. This is an approach which has ensured repeat business amongst a loyal client base.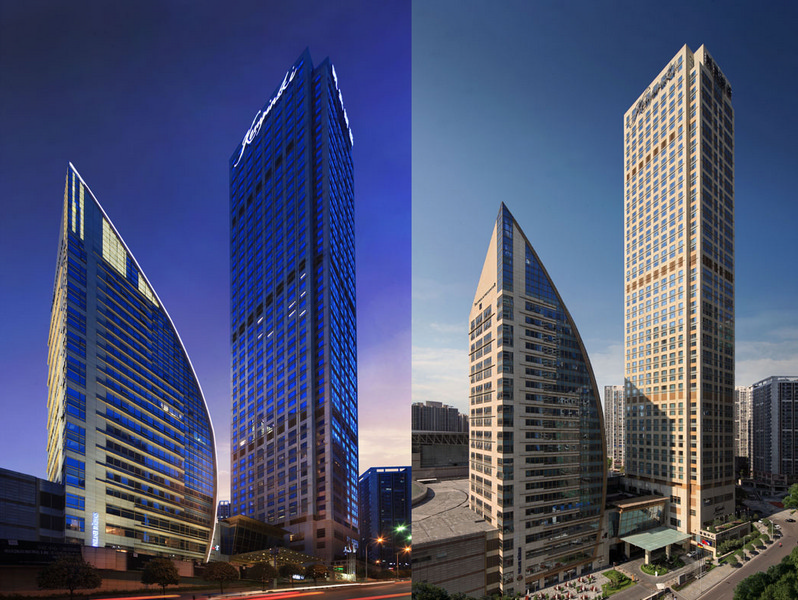 The firm's origins
Urbanprojects was 'born' in the mid-1990s when Ullah and Young first met in Hong Kong.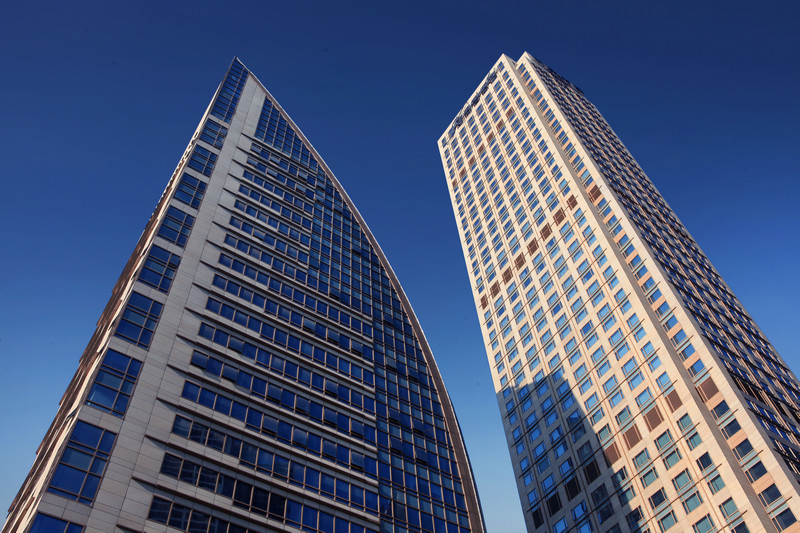 Originally from Glasgow (completing his architectural training at the world renowned Glasgow School of Art), Young worked in London and New York before arriving in Hong Kong in 1995. Young, who still draws every day despite the demands of his design director post, spends the majority of his time considering the big picture, defining Urbanprojects' goals and objectives in design terms.
Ullah, a native of Bangladesh, studied at BeijingTsinghuaUniversity (School of Architecture) and worked in China before moving to Hong Kong around the same time. It is he who generates the business and his fluency in Putonghua and his familiarity with China gave Urbanprojects an industrial advantage there long before other international practices considered operating in the Mainland.
As a result of his experience in the mainland and the requisite ability to converse with local people, operating in China was always part of the original business plan. He says that he would not claim to know the country intimately but that he does possess a cultural understanding that is of great benefit to Urbanprojects.
Walk into Urbanprojects' central Hong Kong office and there's a palpable difference between the atmosphere and that of many larger practices that operate in the city. It's quiet; people are working, but it's not silent. It's modern and professional, but not over-designed and fussy. The largest boardroom occupies the centre of the space for all to see, it is the 'hub' of the office. The simultaneously bold and understated tone is a testament to how the directors work. The complementary split plays to their individual strengths and defines Urbanprojects' process.
Unique and personal spirit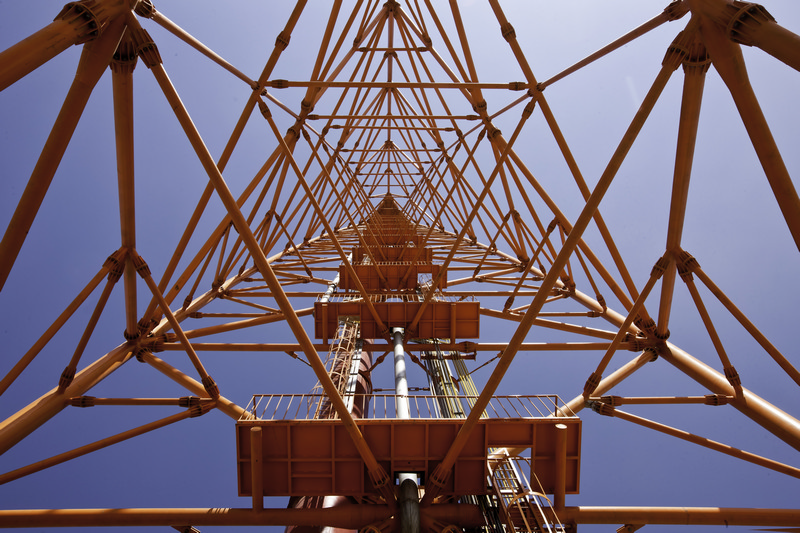 A defining quality for Urbanprojects as a studio is its independent boutique spirit. At a time when consumers of all shades are at least willing to consider independent, non-chain or regionally specific products — from food to art to hotels — Urbanprojects exemplifies a refreshingly 'anti-corporate' approach to business.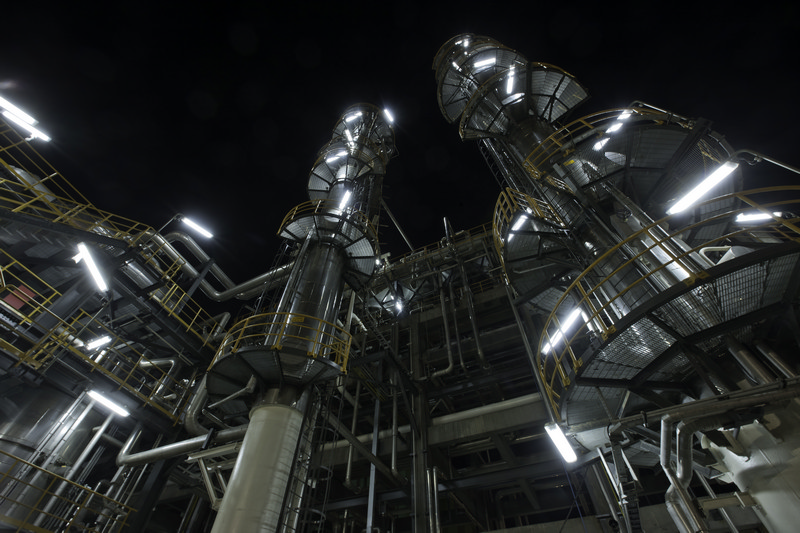 Ullah and Young have frequently discussed the merits (or not) of expansion but have always opted to maintain the practice at a size where they can ensure the appropriate level of client service. This approach stems from their individual philosophies but is also a reaction to having worked previously within large international firms. "We believe that architecture is a personal service. On the first day, the client sees me, and then all the way to the completion of the project," states Ullah. Refusal to compromise on the level of service that Urbanprojects provides is also a reason why they will not take projects beyond their capacity. As they state, a smaller studio with only two real decision makers and twenty-something staff, allows an elasticity that larger firms (with complex corporate structures and hierarchies) usually can't tolerate.
Eye on the issues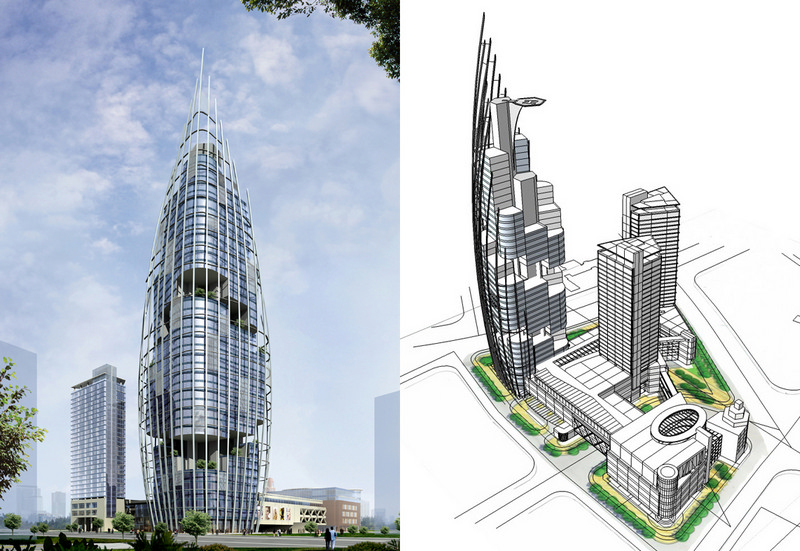 Discussing the practice's approach to current trends in architecture and their individual response to some of the bigger issues of our day, the conversation turns to sustainability which provides further illustration into the unique approach that Urbanprojects takes in designing the right project, for the right site, for the right time.
Both agree that sustainability is something that needs to be taken very seriously by all architects, but that basic infrastructure, management, planning and, most crucially, end-user behaviour have just as much to do with holistic sustainable development.
The building itself is simply the manifest end product of society and the values which that society places on its environment. The aesthetics of a building and its real impact on the environment, running cost etc. may have no connection. You can make it look like there's a connection, like it's a sustainable building, but that is often just 'window-dressing'. Conversely you can have a very conventional looking structure which may be completely environmentally responsive.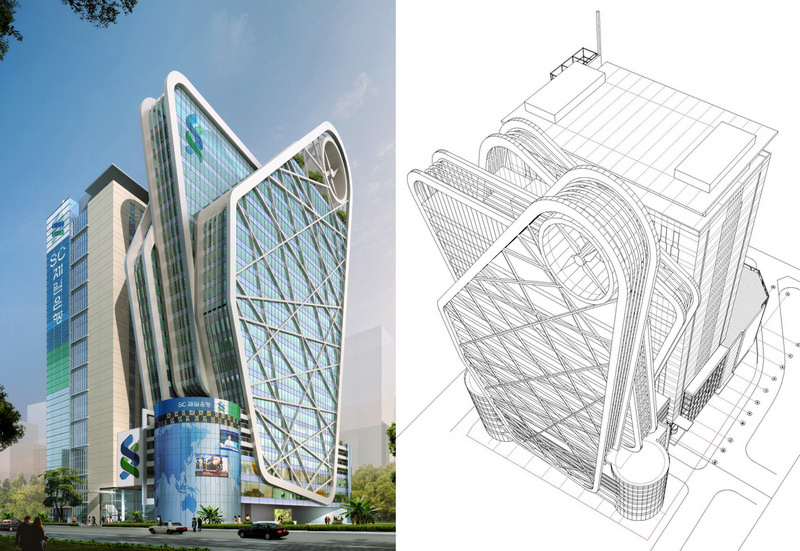 Young notes that truly sustainable design starts with prosaic, 'invisible' decisions – orientation, MEP systems, minimization of excavation, natural ventilation, rainwater harvesting and procurement of locally sourced materials to name but a few. These are not the fashionable aesthetic 'bolt-ons' beloved of so many 'sustainable' practices, however they are fundamental to environmentally responsible design.
This may sound negative to some ears; however Urbanprojects isn't in the climate-change denial game.
"Most of our projects have some form of sustainable accreditation", states Young, "we take it very seriously".
Beyond China
Urbanprojects has been able to accomplish a great deal in its first 10 years. One of the main reasons the practice has been able to deliver so much in such a relatively short period of time, is its close working relationship with a network of like-minded consultants throughout the region. "We have a wide range of collaborative partners, landscape architects, engineers, interior designers, cost consultants and local Design Institutes" states Young. These 'partnerships' have allowed Urbanprojects to punch well above their weight over the past decade.
"In 10 years we've delivered at least 10 completed projects. That's a very considerable achievement in our view," explains Young. "These projects generally take three to four years from inception to occupancy. For a large urban hotel or an office building it's usually a year of design work and three years of construction. For us to have delivered and have operational this many buildings within such a short period of time is something we can all be very proud of."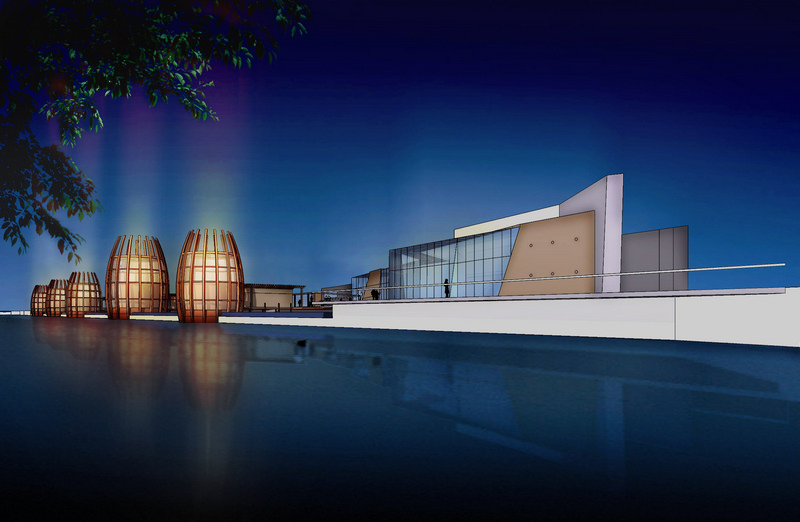 There is no reason to believe that Urbanprojects' next decade will not see further expansion in the region. Though they've built their reputation on their extensive work in China – Bangladesh, South Korea and Vietnam could figure in the near future, and if Ullah and Young have anything to say about it, so will Hong Kong.
"Growing beyond China won't mean sacrificing the core beliefs of Urbanprojects," comments Ullah. "We would like to do something in Hong Kong. Definitely."
More information at www.urbanp.com.
Urbanprojects was founded with the intention of creating an architecture that makes a positive and sensitive contribution to the urban environment. 
Our projects are active and engage their sites. We create buildings that not only enhance the existing city fabric but also redefine and transform their context. 
Today we still believe that our vision is unique, we hope that our work speaks for itself. 
This is our ASPIRATION.