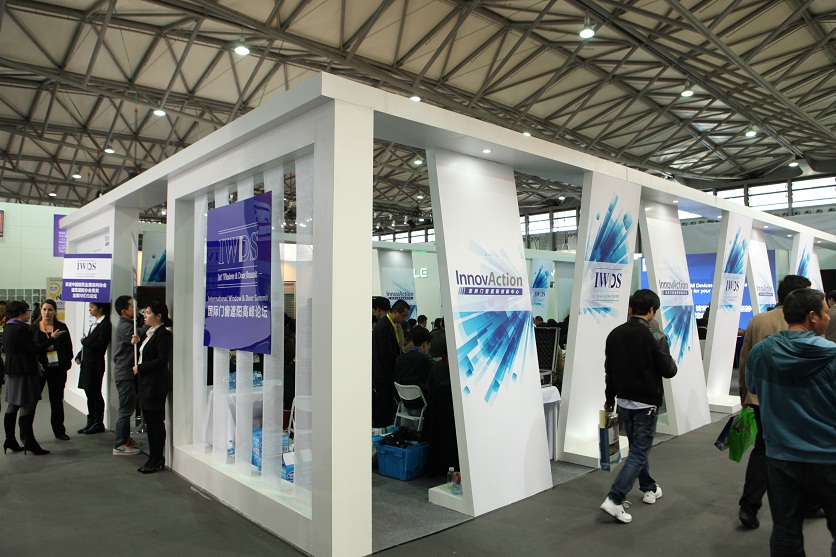 Getting to know R+T Asia
R+T Asia debuted in 2005 as a small trade show in Shanghai, China, and has experienced rapid growth ever since. As for today R+T Asia is the leading trade show for the industry in Asia and earns excellent reviews from its attendees.
With success driven in part by a global reach, this important industry event connects the world with China and creates more business opportunities for its exhibitors. R+T Asia is well-known for its educational and networking events that include speakers and industry leaders from all over the world who gather in Shanghai to share their expertise and perspectives.
Smart Home is a new area to display products that provide homeowners with comfort, security, energy efficiency (low operating costs) and convenience.
Materia, the global network for materials innovation, will present a specially curated material selection at R+T Asia 2016 featuring some of thenewest materials from around the world.
Window Zone. Launched in 2015, the Window Zone area offers a new platform for windows and integrated sun protection products.
International Window & Door Summit (IWDS) is an educational and networking event that featureskey international industry experts who share their insights into the market's current trends and challenges.
InnovAction.In a specially designed area, InnovAction showcases a handpicked selection of the show's most innovative products, as chosen by a panel of judges.
Facts and figures from 2015:
Total visitors exceeded 22,000.
Total exhibitors: 435.
Total floor space: 42,000 square meters; expected floor space in 2016: 45,000 square meters.
The general satisfaction of the visitors reached 84 per cent.
67 per cent of visitors are in higher management within their companies.
The 5 countries and regions with the greatest year on year increase in attendance were Korea, Russia, India, Germany and Hong Kong.
Delegation program
The specially designed delegation program is designed to assist visiting groups that are interested in new markets, more connections and the worldwide industry. This year's program offers many benefits such as airport pickup, free visa assistance, VIP badges and more.
Hosted buyer program
If you want to meet face-to-face with highly relevant and quality global suppliers from your industry, join the hosted buyer program and receive special benefits such as airport pickup, 5 pre-scheduled appointments, complimentary flight tickets, and more.
Date: March 22-24, 2016,
Venue: Shanghai New International Expo Centre
Website: www.rtasia.org