(23 November 2020, Hong Kong) Steelcase Asia Pacific unveiled its latest space management technology: RoomWizard, a workplace resources scheduling solution that allows teams to search, find and reserve rooms, desks and work spaces across their offices.
The user-friendly system can be integrated into an organisation's existing scheduling and calendar platforms including Microsoft Office 360 – as well as with Steelcase's suite of digitally-connected space management tools – to deliver a frictionless employee experience and help companies create smarter workspaces and make better real estate decisions.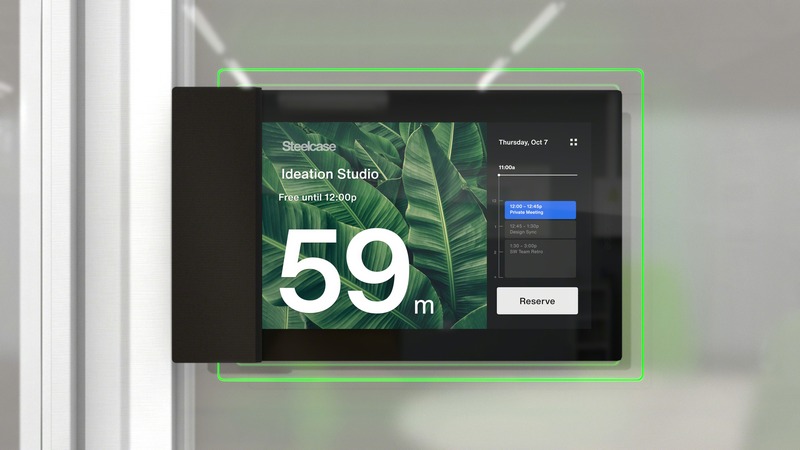 Steelcase studies found that most organisations utilise only 54% of their space, whilst the average user spends more than 15 minutes per day searching for a place to meet, focus or collaborate. "Work is more complex than ever. Companies are looking to create workplaces that give teams richer opportunities to collaborate, innovate and focus as their tasks demand. In order to achieve this, organisations need to empower their employees with tools to help them find and secure the facilities they need to stay productive", said Ohno Keiichi, Deputy Director of Marketing and Product Development, Steelcase Asia Pacific.
Built on the trusted Microsoft Azure cloud infrastructure, RoomWizard is a secure, all-in-one, enterprise work resources reservation system that's easy to use, manage and maintain from a single device manager web application. Its intuitive interface allows users to check in upon arrival at the reserved location. If no one arrives as scheduled, the booking will be released and the facility's availability will be updated automatically on the system.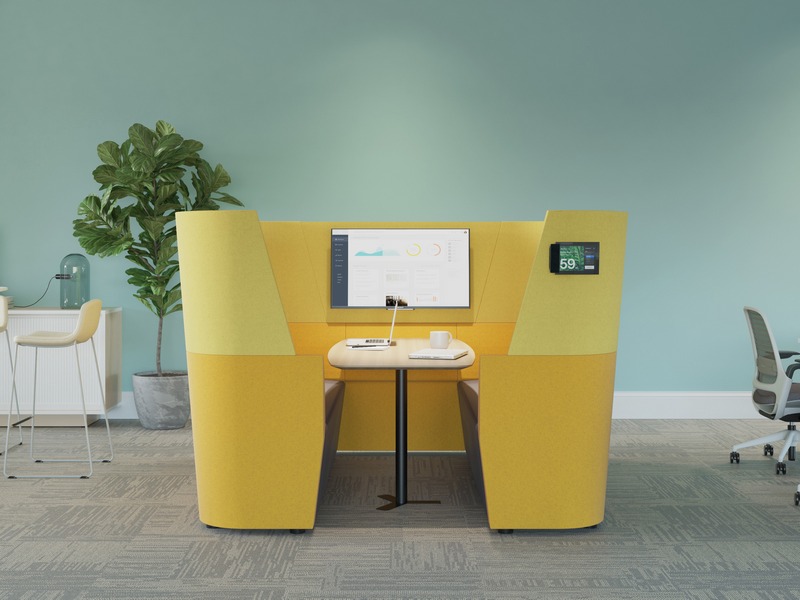 RoomWizard's inherent intelligent is further enhanced when paired with Steelcase's proprietary suite of complementary tools, such as Workplace Advisor Analytics* sensors, which detect human activity at each booked desk, space or room, providing valuable data to Facilities Managers on actual utilisation patterns. RoomWizard also helps enforce new safety protocols as the post-pandemic workforce gradually returns to the office, by allowing users to navigate and reserve facilities remotely from their own devices. To further reinforce health-&-safety at work, the system's digital signage is equipped with a bold interface that makes critical meeting information easy-to-read at a distance, minimising unwanted close encounters as users find their booked locations.
Designed to complement any office setting or brand aesthetic, RoomWizard allows customisation, incorporating a logo, background colour or image to fit each organisation's brand and culture, whilst giving each destination a unique personality. It also offers a range of mounting options to allow easy installation on glass, drywall and an expansive range of architectural and furniture products. Its impressive scalability allows organisations to optimise the utilisation of the entire workplace portfolio, whether large or small, adding on assets and locations as their needs evolve over time.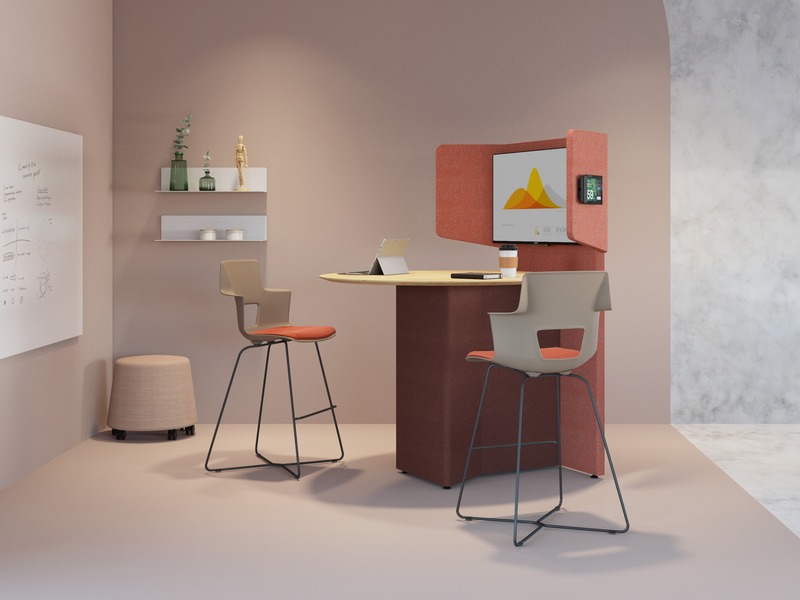 Steelcase RoomWizard is available now in selected countries and regions across Asia Pacific. For more information, please visit: https://bit.ly/3oykTme. *Workplace Advisor Analytics are available in selected markets in Asia Pacific.