A decade-long journey running his own landscape architecture business has seen Adrian L. Norman bring a sophisticated and structured approach to the craft. This typically low-key juggernaut of the industry has sown the seeds for a very bright future indeed.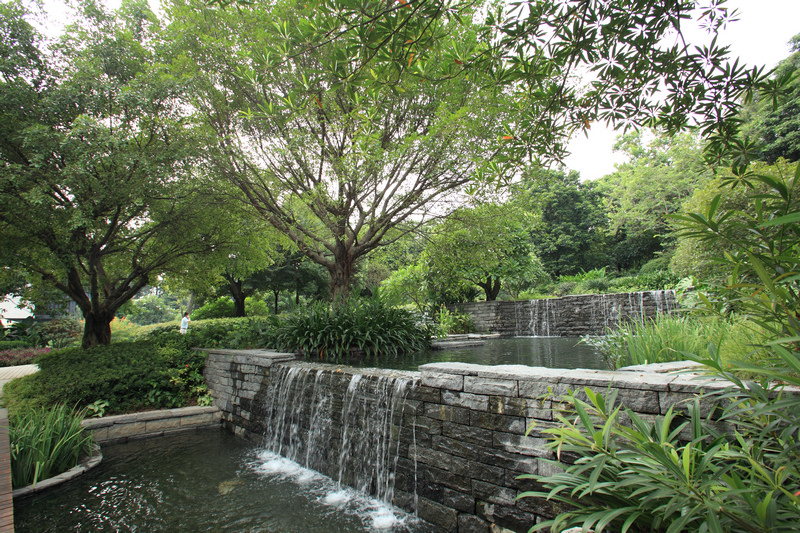 As the plane banked over Hong Kong and began it's dramatic descent into the old Kai Tak Airport, Englishman Adrian L. Norman was like so many expats arriving in the fast-paced city, planning to spend a few years overseas kick-starting his career.
Little did he envisage that in 2015 he would be celebrating the 10-year anniversary of his eponymously named firm, Adrian L. Norman Limited (ALN), and would call Hong Kong home after living here for more than two decades.
Back in 1993, the University of Greenwich graduate was armed with a Bachelor of Arts with Honours in Landscape Architecture and a Post-Graduate Diploma in Landscape Architecture when he was spurred on to try his luck in Hong Kong by a university friend.
"I had a good friend from Malaysia who was studying with me and encouraged me to look at work in Asia because at that time there was a mass of opportunities for our skills," he said.
"I decided not to pursue opportunities in the UK but jump with both feet to explore opportunities in SE Asia," he recalled. "It was 1993 and it was very different then – [Hong Kong] looked like one huge building site."
Norman came to landscape architecture after initially studying applied biology but not enjoying it.
A PROPER JOB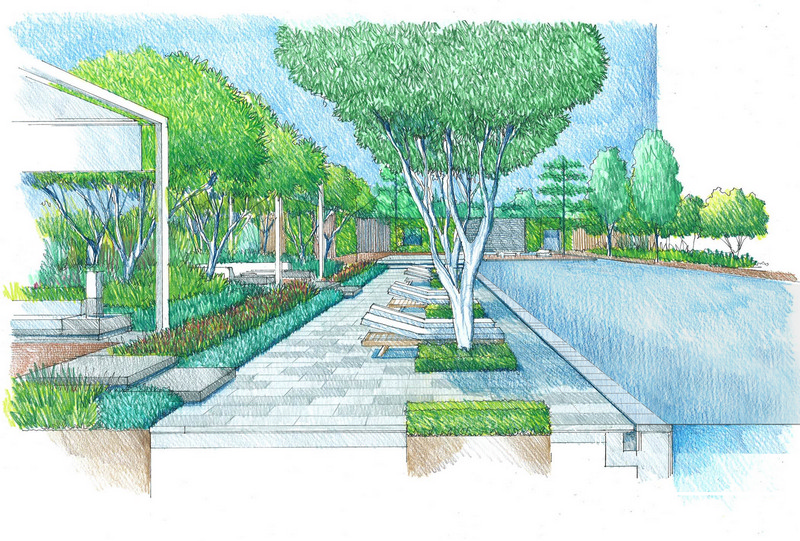 As he puts it, he "decided to get a proper job" – which in his case meant a stint working outdoors as a landscape gardener while he contemplated his next move.
While he enjoyed the work, he felt it was missing a creative element, and decided to pursue further study in a field which combined both.
"I had always enjoyed art and I had a thought that there was something which combined landscape gardening and design work as well as working outdoors," he said. He embarked on his landscape studies and worked in the UK while he was at university. Once he arrived in Hong Kong he worked for Aspinwall Clouston and Hassell before he decided the time was right to strike out on his own and form Adrian L. Norman Ltd, known as ALN.
Norman admits setting up his own business was a big step at the time but one he felt ready for. The idea germinated around 2003-2004 when Norman realised he needed to make some changes and was considering leaving Hong Kong.
"I needed to do something else and was deciding whether I would move somewhere else or start my own business," he recalled. "Around 2003 and 2004, after having worked for other companies for 11 or 12 years I felt there were things that large companies could not seem to do as well as if you were practicing in a smaller company.
"I was at an age and had the experience to take on a number of responsibilities and do things in a different way and take more control over the design and build process."
Norman sounded out some contacts and, feeling confident he would be able to secure work, in typical fashion decided to "jump in feet first".
HANDS-ON, LOCAL ATTITUDE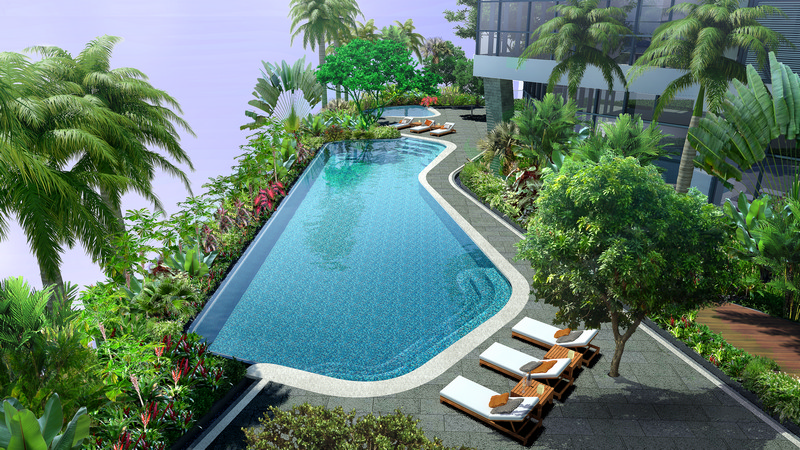 As a smaller firm, Norman said he is also able to be hands-on at every stage of a project.
"I can oversee the design all the way from concept to construction and supervise and have much more control which is often lost when you have a big company," he said.
ALN is also known for its attention to detail.
"When we do a design we try to design from a 3-D aspect right from the beginning which includes hand sketches to give the clients a meaningful understanding," he said. Norman still remembers ALN's first project – working on a concept for a mixed use development in Dubai and the buzz of having their first project built – a residential development in Suzhou.
Norman said his firm had always taken a contemporary design approach but said in recent times he had been increasingly influenced by natural elements.
"I think what would have changed since we opened the business is that we still take a contemporary idea but we combine it with nature and natural elements as well," he said. "We have developed a further environmental awareness looking at ways in which we can improve design, such as by choosing locally-sourced materials and indigenous plants."
Norman said this growing focus on natural elements was evident across the industry.
"I see a lot more developers looking at environmental issues not because they want to cut costs, but they feel it is an important aspect to try and not use as much non-sustainable materials over locally-sourced materials," he said.
SCALE AND SCOPE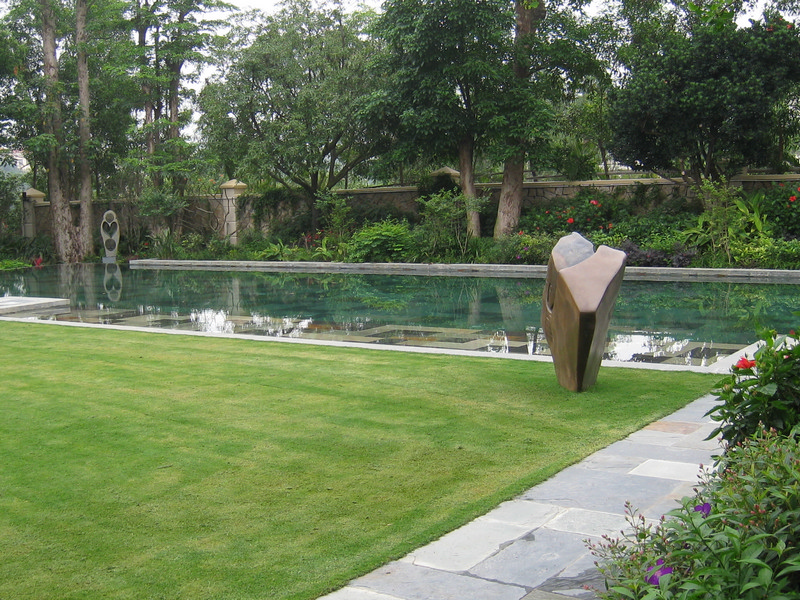 In 2005, he set up his company, employed a few staff and began securing projects. The gamble paid off and the firm has grown in the past decade, exceeding Norman's expectations.
ALN now has 26 staff in its Hong Kong office and opened a Malaysian office in 2010 which employs 10 staff.
"The intention was never to be as big as we are now – I always thought we would be staying at about nine staff," he conceded. He said ALN carries out a mix of work, with about 70 per cent of their projects for developers and 30 per cent for small-scale clients, such as residential work.
"A lot of companies won't take small scale residential work but it's a good place to undertake all sides of a project," he said. "Small-scale projects can give you a lot of satisfaction – they can give quality and level of detail. It's a good way to teach more junior staff how to do construction and construction detailing."
Norman said a contributor to his firm's longevity and growth could be the emphasis he has on personal relationships with clients.
While there were already well-established firms in Hong Kong when he opened his doors, he felt client relationships were not nurtured.
"I felt what was lacking was the personal relationship you can have with your clients – being able to talk with them directly about what they wanted and being available almost 24 hours for a client to approach you," he said.
ONWARDS, UPWARDS AND OVERSEAS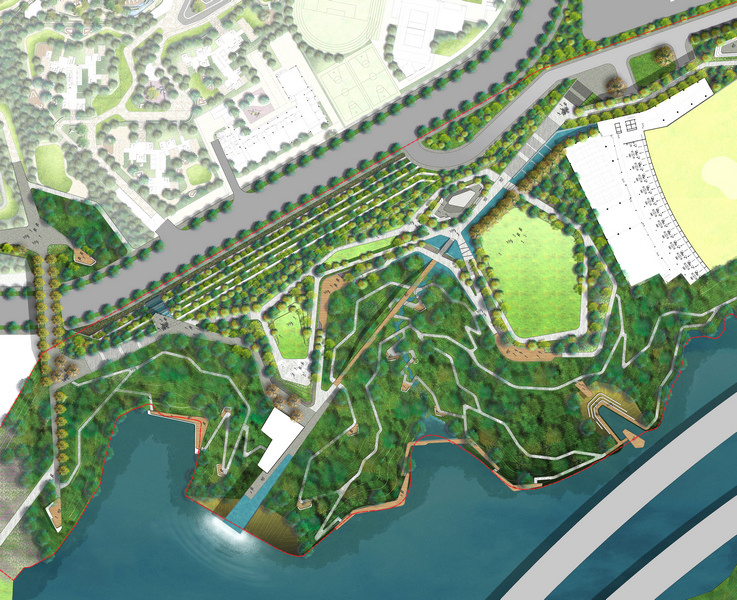 ALN is working on a number of projects, including a large-scale project in Malaysia, as well as opportunities in Myanmar.
"We have just started looking at new projects in Myanmar which adds new challenges for us because they have to really understand the culture and the availability of materials and the quality of construction and workmanship," he said.
Reflecting on the past decade, Norman said he was proud of the fact that clients returned to ALN as a testament to the firm's commitment to client relationships.
He was also proud of the fact that ALN had recently won several industry awards.
Looking forward he said he hoped to have the opportunity to work on a significant urban project.
"I'd never thought I would get to the point where we might look at what ways we could be remembered for something – I never started out with that goal," he said.
"But I do feel it would be nice to have that one project – whether it's an urban design project or a big park type project – that could give us a type of project to be remembered for."
"I had always enjoyed art and I had a thought that there was something which combined landscape gardening and