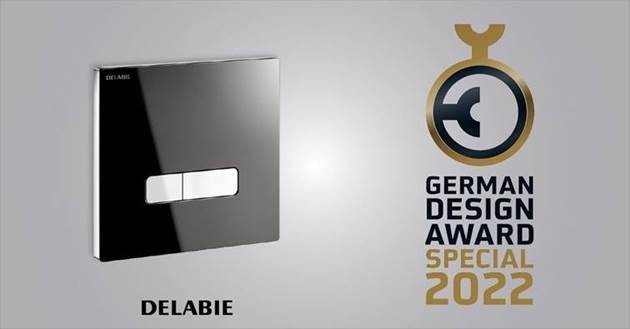 DELABIE is coming with a new plate in black glass for its WC direct flush valve TEMPOFLUX 3, already acclaimed with the prestigious German Design Awards 2022.
Because there is no cistern, the compact design of TEMPOFLUX 3 revolutionizes the toilet flushing and solves the problem of limited space.
The system is designed to resist to intensive use and complies perfectly to the special needs of commercial buildings.
Its innovative technology eliminates the risk of leak and ensures no servicing is needed as there is no need of filter. Compatible to fresh water, grey water and sea water (certified by WSD in Hong Kong).
Also, because there is no cistern, water does not stagnate and limits bacteria development in the piping improves dramatically.
More info: [email protected]