(9 May 2017, Hong Kong) Autodesk, Inc. (NASDAQ: ADSK) today announced a range of new and updated products in Hong Kong. The enhanced solutions will let makers across practices gain more flexibility on their projects by offering new or improved functionalities. Autodesk also announced that the company will gradually phase out its maintenance plans and legacy software suites, in favor of subscription-only options for its newest tools and solutions. In an era when the way things are designed, made and used evolve in an ever-increasing pace, the subscription model will allow creators to always be equipped with the right tools to stay at the forefront of innovation and advance the Future of Making Things.
"Industries face disruptions daily, and these ripples are reshaping how buildings are designed, apps are written and transactions are made. While everyone is unique in their own right, all who strive to stand at the edge share a deep desire for having the sharpest tools at their disposal, with improved agility, mobility and connectivity. By embracing the subscription model, customers can get the best solutions that stays in top form throughout the lifecycle, allowing them to continually perform as they work towards the Future of Making Things," said Dr. Wendy Lee, Country Sales Manager, Hong Kong & Macau, Autodesk.
A transition to subscription from legacy maintenance plans
With more than 200 million customers in today's fast-moving digital era, Autodesk has the insights to create the most advanced solutions to empower the creators of today and tomorrow, and the cloud-based subscription model will allow Autodesk to deliver these tools more efficiently than ever before. As Autodesk continues to invest heavily in subscription offerings, it will be providing customers with new options with greater value:
Latest and greatest product capabilities – Subscribers can access Autodesk's ongoing stream of innovation, updates to core products, cloud services for desktop products, and additional capabilities as soon as they are available, at no additional cost.
Access to new Industry Collections – Available only through subscription, customers can realize significant savings when they need two or more Autodesk software products.
New and improved support – Enjoy faster response times and the option to receive help by scheduling a call with Autodesk technical support specialists.
Simplified administration – Access tools that streamline deployment and software management when customers standardize all Autodesk products on subscription.
In June 2017, Autodesk will provide offerings for customers to move to subscription including enabling customers to move their maintenance products to subscription at the time of renewal.
New Industry Collection available exclusively to customers on subscription
Autodesk also introduced three Industry Collections, offering a convenient and flexible new way to subscribe to a wide selection of the most essential Autodesk software by industry. Subscriptions to the three new industry collections are now available, including the Architecture, Engineering & Construction Collection; the Product Design Collection and the Media & Entertainment Collection.
Industry collections provide continuous access to the latest software releases and enhancements and flexible term lengths, as well as access to more cloud services, technical support and administrative tools. To complement collections and address more specialized needs, customers can subscribe to individual products or cloud services, such as simulation or data management tools.
Autodesk celebrates 35 successful years of AutoCAD
In celebration of AutoCAD's 35th birthday, Autodesk launched AutoCAD 2018. The newest iteration of Autodesk's flagship solution features a host of new features and improvements that are targeted at improving production efficiency and mobility, they include enhancements in PDF import enhancements, external reference path, and object selection, as well as added support for ultra HD resolution monitors. In addition, when users subscribe to AutoCAD or AutoCAD LT, they get the AutoCAD mobile app at no additional cost.
Newest product innovation
The new or updated versions of Autodesk AutoCAD Plant 3D, InfraWorks, AutoCAD 3D and Revit are designed to empower users with greater flexibility and productivity. As Autodesk moves to a subscription model, the new updates also pave the way to help customers move to the Autodesk Cloud and to BIM solutions.
AutoCAD Plant 3D 2018: For the newest iteration of AutoCAD Plant 3D, Autodesk added features that further simplify the design process by helping customers easily produce P&IDs, integrate them into a 3D plant design model, and collaborative effectively – all within Plant 3D. With the new features, users can easily collaborate with each other using built-in commands.
Autodesk InfraWorks: Autodesk continues to invest to extend the value of InfraWorks as a Building Information Modeling (BIM) for Infrastructure modeling platform for civil engineers and architects. For this latest release, Autodesk focused on enhancements that enable views of designs with greater engineering context, and improvements to the modeling of roads and bridges were made.
AutoCAD Civil 3D: After performing preliminary engineering design on their projects with Infraworks. Projects can be completed with AutoCAD Civil 3D, which continues to be the Autodesk solution for detailed design and the delivery of construction documentation of infrastructure projects. New enhancements made in the theme of design efficiency, production efficiency and collaboration.
Revit 2018: The newest Revit iteration solidifies its role as a tool for multi-discipline design that extends design towards detailing for MEP and multi-material structural models. Key enhanced features include Dynamo player integration, extension of the power of global parameters, new coordination model linking for easier coordination with outside teams that might not be working in Revit, and more.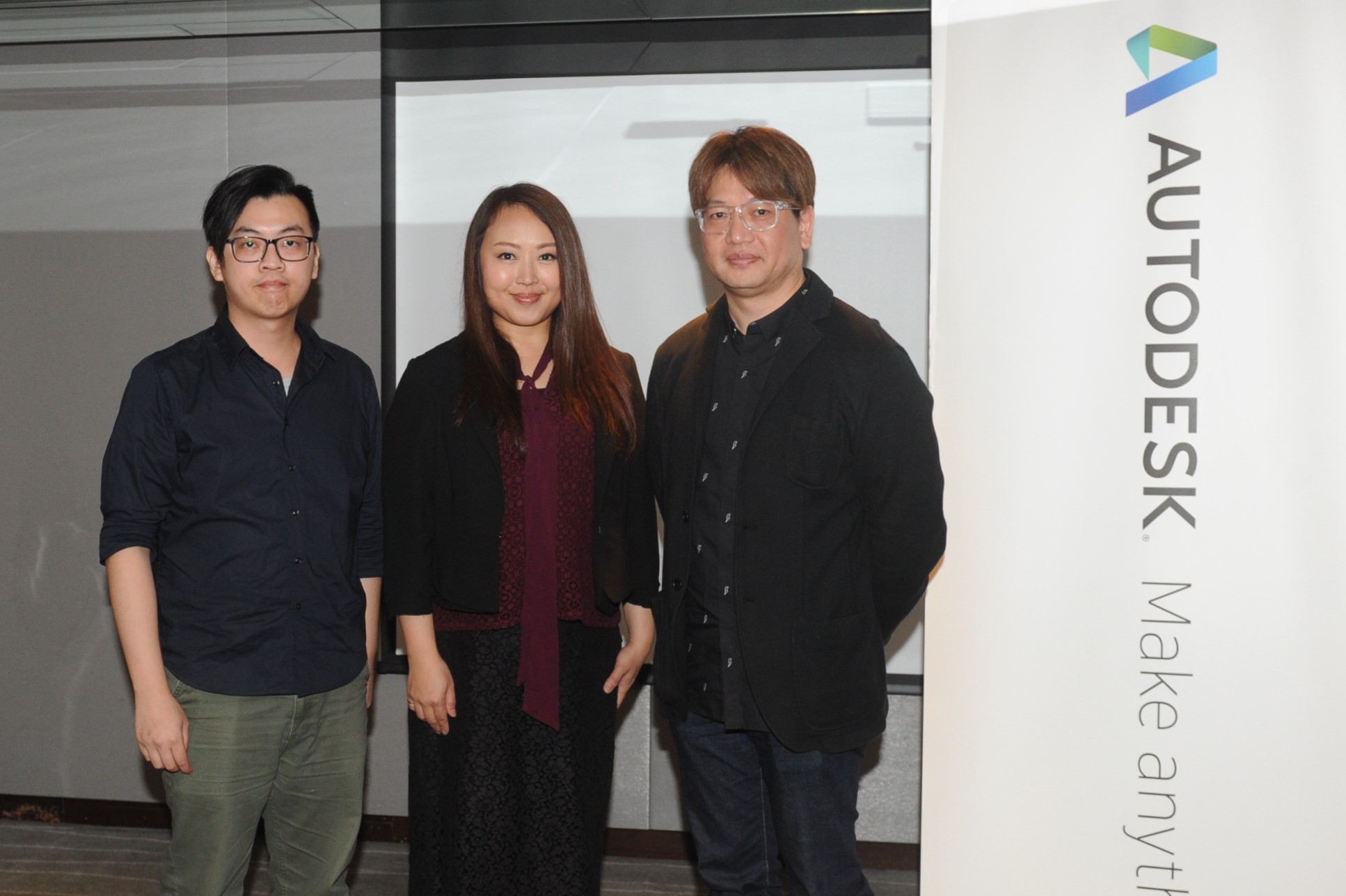 AEC Excellence Awards
Celebrating the outstanding achievements in 2016, Autodesk AEC Excellence Awards were unveiled at Autodesk University 2016 in Las Vegas. This year's competition showcased projects embracing the Future of Making Things for AEC and civil infrastructure through the use of innovative and connected BIM technologies. Amongst the many winners at the Awards, the Water Supplies Department of Hong Kong SAR Government earned an Honorable Mention with its "Improvement of water supply to Sheung Shui and Fanling" project under the "Small Projects" category. The project saw the department adopting BIM workflow using Civil 3D and Naviworks to gain significant time savings through automation and 3D visualization.